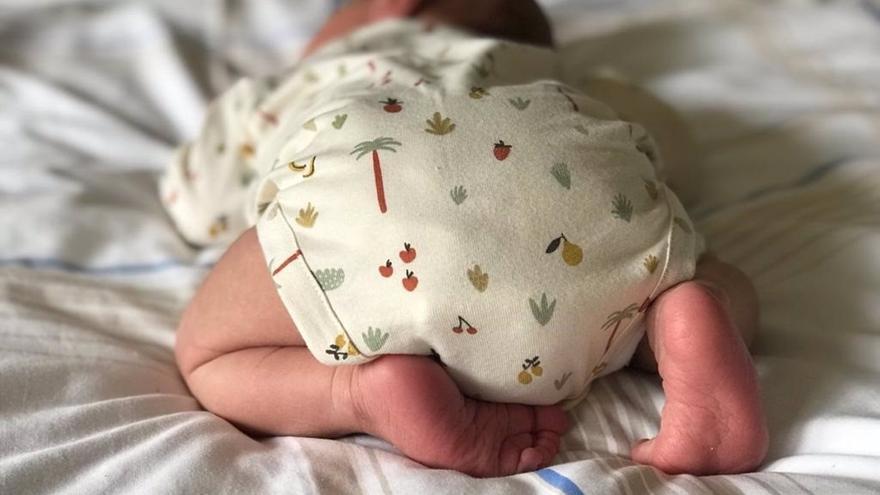 Amnesty International has denounced that the Spanish State does not provide answers to whistleblowers of stolen babies by offering them "insufficient and inadequate" resources and without a "vocation to investigate", thus nurturing "a climate of impunity with respect to these human rights violations." This is one of the conclusions reached by the international organization in a report dedicated to the cases of stolen babies in Spain, in which it highlights that in the search processes family members "continue to encounter obstacles and they turn out to be mostly unsuccessful. "
"Although in recent years some resources have been put in place to address this issue, such as the Service for Affected Persons of the Ministry of Justice, they do not have sufficient resources, they do not accompany the victims, they hardly follow the cases and they do not provide support. psychological or legal orientation ", affirms Amnesty. For this reason, it observes "with concern that the actions of the different powers of the Spanish State have so far not provided responses to the victims in accordance with international human rights standards."
The director of Amnesty in Spain, Esteban Beltrán, sees the possible passage of a stolen babies law in Congress, demands that the Government guarantee legal and psychological assistance to the victims, as well as that the judiciary launch "exhaustive and independent investigations to clarify the facts."
These judicial procedures have fallen into a broken case, the organization denounces, which provides data on the proceedings launched between 2011 and 2021. There were a total of 2,138, of which only one, started in Barcelona in 2020, is still open. 526 were prosecuted, but many were closed by prescription.
The cases were closed "without minimal investigative activity", points out Daniel Canales, researcher of the report, in which he has verified how babies were delivered to families in Mexico or Chile and registered there as biological children.
Amnesty research has focused on cases in Andalusia, Catalonia, Madrid, the Valencian Community and the Basque Country, where 80% of the total proceedings were opened, and concludes that for more than half a century, from the end of the Civil War to the In the 1990s, thousands of people could be subjected to enforced disappearance.
The illegal abductions would have occurred, says the report, first in prisons, then in hospitals, maternity wards, nurseries and welfare centers, in some cases managed by religious congregations, before a State, maintains, author or accomplice in the first years and with "disinterested, inadequate, and insufficient care"now in search processes.
In its investigation, Amnesty claims to have documented cases with indications of the three elements established by international law to speak of forced disappearance: the abduction of the baby, the participation or tolerance of the State and the refusal of the authorities to reveal the whereabouts of the person. disappeared.
And he affirms that currently the search processes continue to fall on the families, without the State or the Church providing them with access to relevant information to clarify the facts.
The victims of the alleged robberies have, as Amnesty has identified, common elements such as that the mothers were of humble origin, young and single, that they were told that the baby had died and that in the search processes they found a lack of information, erroneous or false documentation and "a non-existent or scarce accompaniment by the authorities."
In addition, he has found "a Francoist gender ideology that explains and gives context "to the denounced abductions, which began in the post-war period against reprisal women and continued during the Franco regime" through control over women, whose sole function is to be a mother and who is deprived of autonomy and ability to decision, also regarding her own motherhood. "In those years of Franco, says Canales," a legal and ideological framework was woven into which these human rights violations could be protected. "
Thus, regulations were approved that limited the rights of women, regulated the registration of minors, allowed adoption to be a business between individuals, and medical reports were published that assured that infant mortality was higher if the mother was poor, working or single.

www.informacion.es
Eddie is an Australian news reporter with over 9 years in the industry and has published on Forbes and tech crunch.