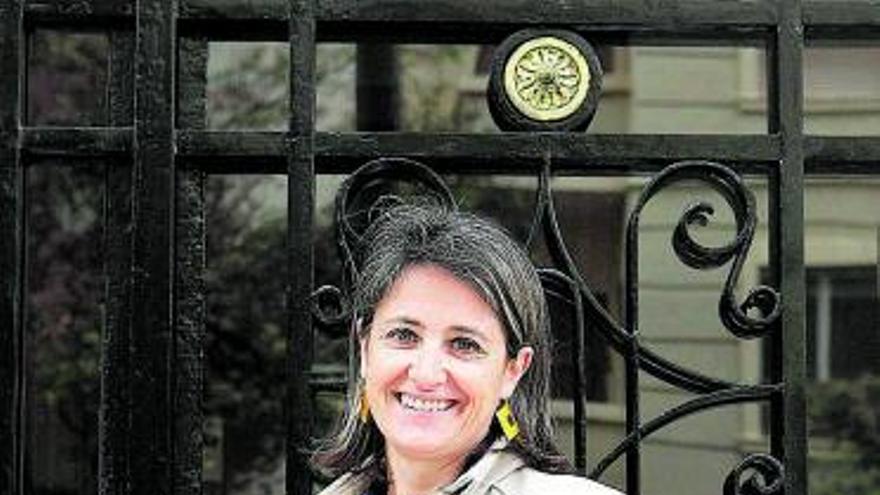 Sacramento Pinazo does not like the expression "our elders" at all. "Because they are not ours, they are his, of each one." He claims that they have the same rights as any citizen, something that seems obvious, but that "they are violated too often." And it makes it clear that, despite the collective imagination installed, older people contribute a lot to the common good, they associate, move, take care of and dedicate their time to young people.
Have we locked up older people during the COVID crisis without thinking about their mental health?
That's how it is. When all of us could go out on the streets, schools and universities were open, senior centers were still closed and residences even more so. The activity centers for the elderly opened in May 2021 and the residences a month ago.
How does a lockdown caused by a global pandemic affect a widow living alone?
For an elderly person with a limited social network, with mobility problems or who needs something or a lot of help to carry out daily activities, confinement has had devastating effects. They have stopped going out, they have moved little, their stability, their muscular capacity, their balance has diminished, and the number of falls has increased. The sedentary lifestyle has also increased, and the lack of activity and social relationships; In addition, it has cognitive and emotional effects: more depression and anxiety, more loneliness and sadness.
And the fear of covid? Young people saw it as something far away, but they as a real threat.
At first we did not see the covid because we believed that it would not reach here. But it came to Italy and then to Spain. And it affected the most vulnerable people the most: the elderly who are in a situation of fragility, (because not all elderly people are like that). But those that are more fragile have a less resistant immune system. And we believed that it would only affect them, and so much saying it in the media made fear creep into their bodies. Over time, we saw that it affected everyone.
And in the residences? How do you live in a place that can become a slaughterhouse if the virus suddenly enters?
Residences are places where very old people live, in a situation of fragility and need a lot of daily care. But they are not hospitals. They don't have the professionals in a hospital or the resources. Nobody would ever want to live in a hospital. Residences are places of life and also, the ratio of professionals is obsolete. When covid came in, professionals had to do too many things: sectorize, attend bubble groups, put on PPE and take them off every time they left the rooms, attend to those who were isolated … it was a lot of work and a lot of stress for professionals who are not experts in epidemics.
Does the word old age have any positive connotations?
Older people in general, at the level of social representation, are seen as a passive class, second or third (age). But the reality is that many of them are aging productively. Many are caregivers of other dependent people at home, for example; or caregivers of grandchildren; many people are volunteers, and others participate in associations with different types of activity: for example, they are computer monitors, reading clubs, they teach the city's museums; others participate in intergenerational projects, dedicating time to other generations: helping to learn to read, with mathematics, or transmitting historical and artistic memory to other generations. The contributions that older people can make to the common good are many. What happens is that here a person retires and it is not easy to know where they could be involved because social resources are few, and not many community projects are created where older people can participate.
Have mental health problems among older people increased in the last year and a half?
During the pandemic, the few activities and projects underway have stopped. Some (very few) managed to adapt their activities to the online version and from home, but other projects were simply closed. The managers could not or did not want to adapt them to digital versions. For example, the municipal activity centers for the elderly were closed throughout the Community and did not offer anything at all during the entire time of confinement and beyond. They opened their doors at half gas in May 2021. This lack of activity, together with the fear that invaded all homes, the isolation, the lack of social interaction and the lack of routines have been a tremendous cocktail. Many people have increased anxiety and depressive symptoms. And let's see who and how treats it now.

www.informacion.es
Eddie is an Australian news reporter with over 9 years in the industry and has published on Forbes and tech crunch.