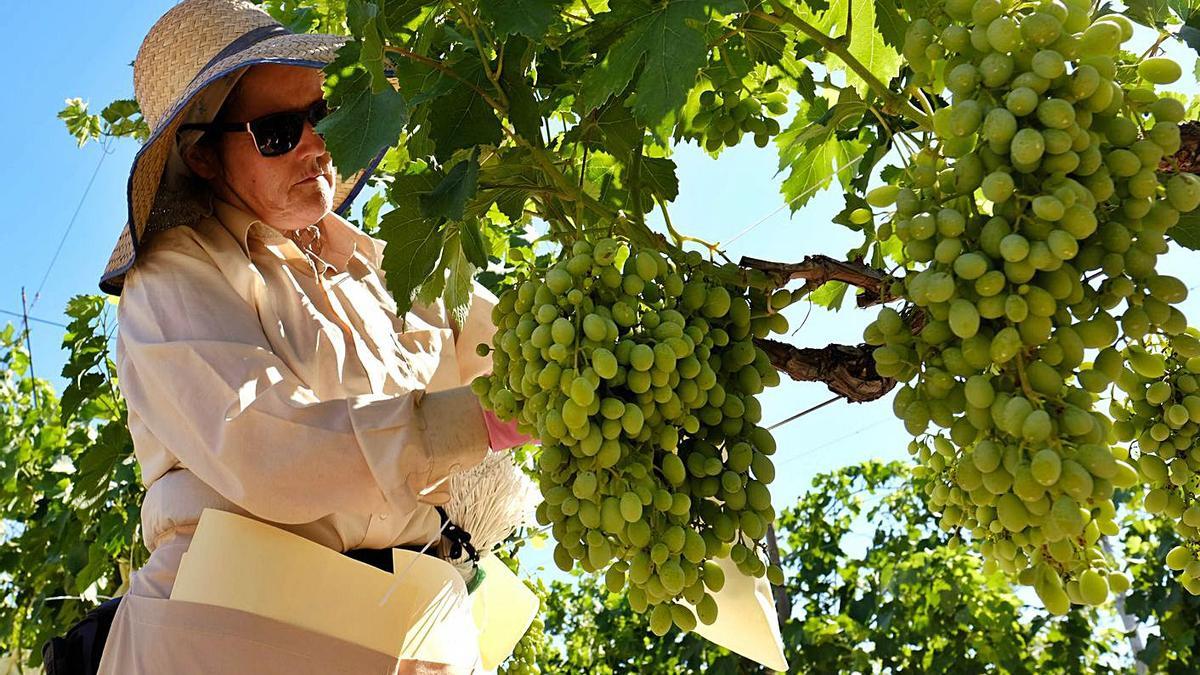 A new "Escape room" by videoconference which, while entertaining, promotes Alicante's most typical Christmas products, such as the Vinalopó grape, nougat, wines, toys, La Vila Joiosa chocolate and Elche Mollar pomegranate.
Inspired by the slogans "Alicante, province of Christmas" and "Christmas is Valencia", the enigmas, problems and hieroglyphs that arise to overcome the tests of this original escape room revolve around these elements so representative of the Alicante province during Christmas.
The creator of this version of the popular game and head of the Alsakay company, Jorge Rubio, explained to EFE that the objective is to entertain families or groups of friends via "online" at a particularly difficult time to share games physically, due to the forced distancing imposed by the health pandemic of the covid.
Rubio, born in Murcia in 1977 although he has lived in Alicante for years, has started from the legend of Sinterklaas (Saint Nicholas or Santa Claus in Dutch) that says that Santa Claus leaves Alicante for northern Europe to distribute toys to make this original "escape room" that is developed through the Zoom platform (which guarantees that there are no contagions) and that opens today, January 4.
The game states that Santa Claus "has been stuck" in Alicante (a city whose patron is precisely Saint Nicolas) due to the current health pandemic and the participants in it will have to help him.
To do this, they will have to solve a series of tests and enigmas to make it easier for Santa Claus to leave with his gifts for the old continent.
And all this, in the words of Rubio, "to help people for free to pass the drink of confinement as well as possible" during these important dates, while "discovering interesting aspects of products related to your land."
"Anyone can play," continues Rubio before commenting that it can be especially recommended for family members who cannot physically see each other during these Christmas holidays due to the perimeter isolation that exists between communities and who, through this game, can "have fun together."
The game is designed for up to eight people with tests divided into groups of four, who must exchange information in a collaborative effort following proposed tests, some with the help of "online" applications such as Google Maps.
Through Facebook, email [email protected] or phone 618 84 32 73, this "escape room" comes after others specially designed by Jorge Rubio for specific territories.
This is the case of a personalized one for the small Alicante municipality of Redován, where curious and sometimes unknown data about its history, such as the Arab past, or cultural landmarks such as the presence of the poet Miguel Hernández have been used for the tests.
He has also recently scheduled another around the Mollar grenade of Elche and Crevillent, populations that account for 80 percent of the national production of this fruit.
In the case of the pomegranate, the escape room includes a mystery that must be clarified by going through the past of the fruit in the peninsula, from the Iberians or Phoenicians to the archaeological site of La Alcudia, where remains of charred pomegranate and some vessels with its shape very close to the place where the famous Lady of Elche was found.

www.informacion.es
Eddie is an Australian news reporter with over 9 years in the industry and has published on Forbes and tech crunch.