Paul Zammit's boat became something of a Noah's Ark during the New South Wales flood disaster.
He took his pet emu, Gookie, to safety, bodyguard-style, on Tuesday morning.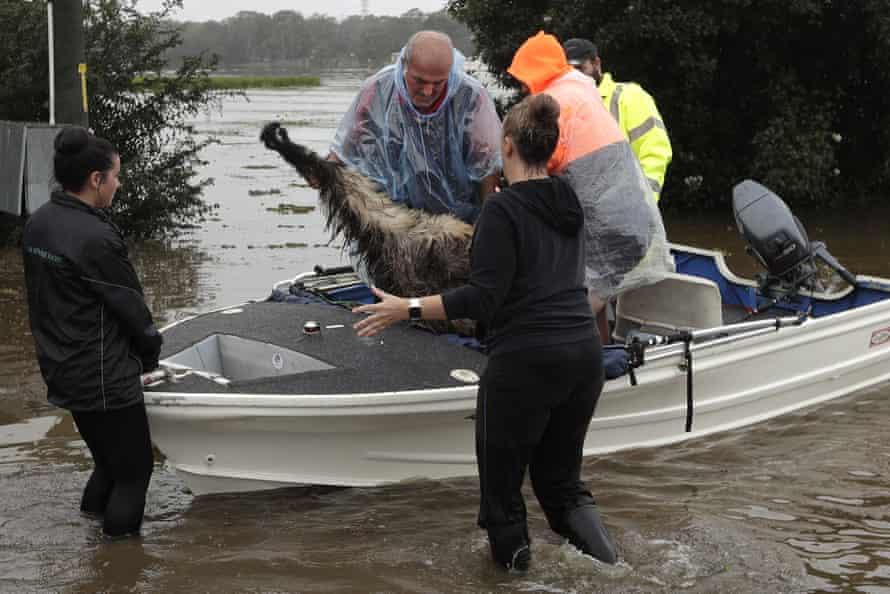 Zammit has an important private collection of animals that, according to him, amounts to 400 animals, including birds. When floodwaters approached his property Sunday morning, he and his friends went to work evacuating the animals to safety.
It has been "a very stressful time" for the fencer who lives on McGraths Hill northwest of Sydney.
"It started on Sunday around 12pm … and ended at 10pm that night," he said. Early Monday morning, the evacuation continued and by 6pm, "everything was out." Except for one animal: Gookie.
Zammit said his pair of emus "ran right over them [the fences] … They wanted to cross the water ". He didn't realize how well emus could swim until Gookie was found quite a ways from his home on Tuesday.
Rescuing the bird was another challenge. "She was fighting, they are very, very strong. You'd be surprised how strong they are, it took three grown men trying to hold [the emu] down."
The emus are now safely located on a friend's property, just like many of Zammit's other animals. However, his deer have taken up residence in his house, which has not been flooded. "Just everyone is home and safe, that's the main thing," he said.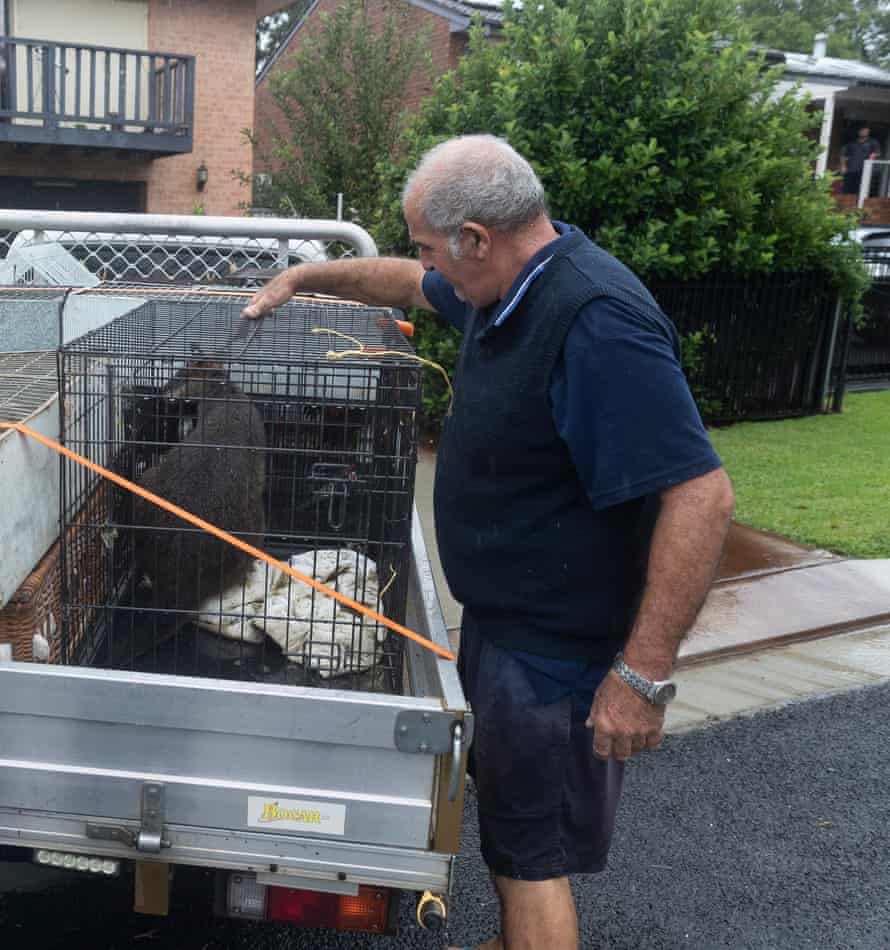 Rescue services across the state are collecting pets and wildlife as the flooding continues.
On the north central coast, New South Wales police and SES evacuated eight greyhounds and a fox terrier Sunday night.
In Port Macquarie, SES Marine Rescue He said volunteers had evacuated "15 greyhounds, five cats and a flying fox" since Friday.
After an "exhaustive search", Marine Rescue Broken Bay rescued four residents, three dogs and two cats from the north side of Dumaresq Island on Tuesday.
Near Sydney, the Wires wildlife rescue service, in collaboration with Total Fauna Solutions, saved an eastern gray kangaroo, which was washed away in a canal on Sunday.
Wires urged residents of New South Wales not to attempt heroic deeds in dangerous conditions such as floods. He said that animals that are in danger should be reported to your online service or by calling 1300 094 737.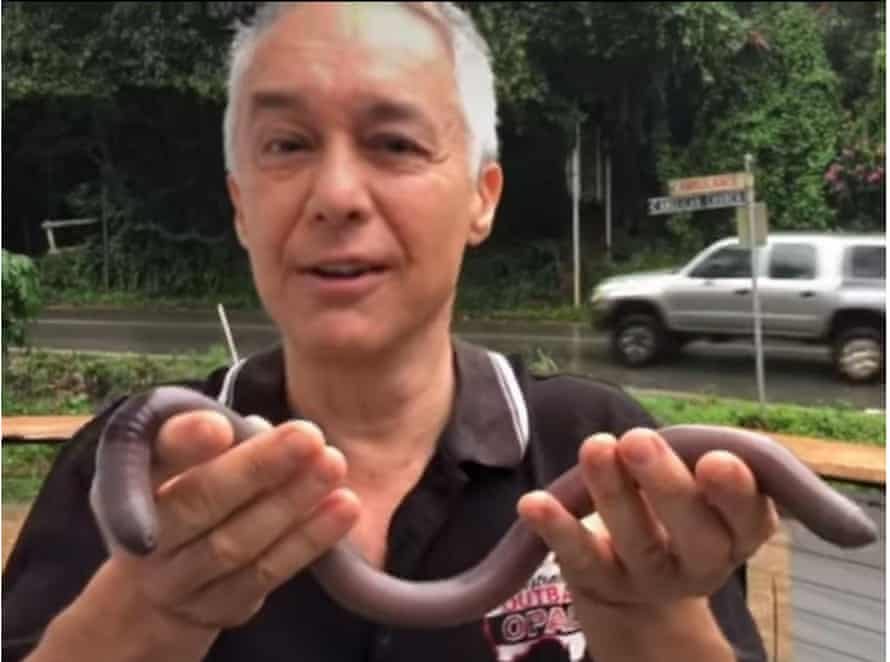 In southern Queensland, heavy rains brought on a rare visitor: giant earthworms.
Mount Tamborine Hotel owner Darren Jack was "just shocked and stunned" by a 20-inch-long worm trying to sneak into one of his rooms Tuesday morning.
"To see one at the door trying to get into the motel, you would have had to go upstairs," said Jack. "And I was thinking 'What are you doing here?'"
The Digaster longmani Boardman earthworm is native to Mount Tamborine and can grow to over a meter in length. Jack said Tuesday's discovery, which he filmed and posted on Facebook, It was a surprise. But, he added, "I have seen others much, much larger … in length and thickness, almost like a snake."
Mount Tamborine has been experiencing heavy rain and flooding for the past two days. The humid conditions bring giant earthworms to the surface.
While worms are rarely seen, they can be heard. Mount Tamborine National Park tells visitors: "As you walk through the forest, you may hear strange gurgling coming from the ground. These noises are the result of giant Tamborine worms traveling through their flooded underground burrows. "
Jack says that he has now relocated the worm to more suitable housing.



www.theguardian.com
George is Digismak's reported cum editor with 13 years of experience in Journalism