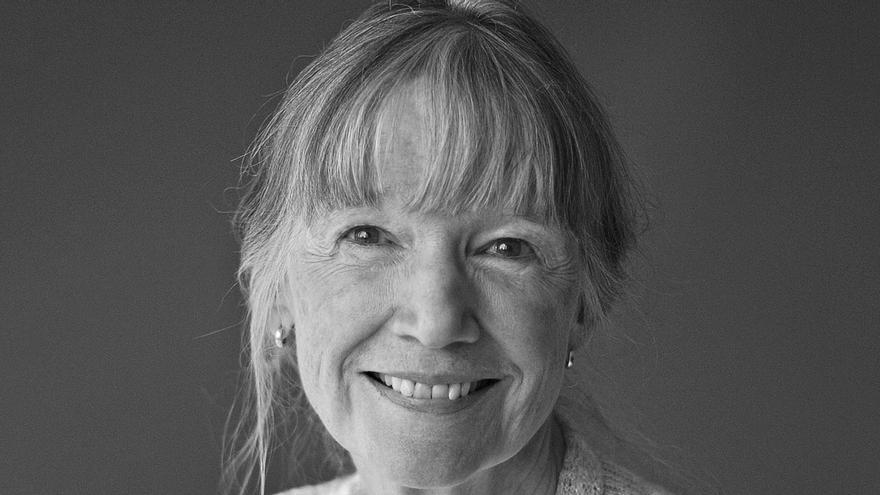 To the American writer Anne Tyler (1941), Pulitzer Prize winner and author of about twenty novels, he was "horrified" by the years of the "Trump era" And while it is a "great relief" for her that Joe Biden is in the White House, she believes it will be impossible for her to undo all the damage that her predecessor caused.
Anne Tyler has just published a new novel in Spanish "A room full of broken hearts" (Lumen), which he wrote and released in the United States during the first months of the pandemic.
Always praised for her insightful descriptions of America's middle-class family life, Tyler's characters are almost always ordinary people who are faced with the tragedies and upheavals of everyday life, something he does again in "A Room Full of Broken Hearts".
"I like to drink an ordinary, anodyne situation, and examine it carefully so that something interesting emerges from it, "says the author in an interview with Efe that responds from Baltimore, where she has lived for many years and the city where she usually sets her stories.
In his latest novel, Tyler tells how Micah's placid life flies through the air in the face of two unforeseen events that disturb his peace and routine: Cassia – his partner, whom he denies as a "girlfriend" – appears at his house and tells him He says he has to live with him and, as if this were not enough, a teenager named Brink stands at her door claiming to be her son.
The author explains that although we all try to exercise some control over our lives, "Micah goes a little further than most of us. On the one hand that is precisely because of what he is like that, and on the other it is a reaction to his unstructured childhood. But like all of us, he doesn't always succeed. "
The coronavirus pandemic, says the writer, has made us aware that we have less control over life than we thought, but it recognizes that its protagonist, an extremely methodical and reserved man, that he lives alone, "that social distance would matter much less to him than most."
"I guess it's hard not to feel lonely in any society. However, Micah's loneliness is largely self-imposed. He protects himself so much that he doesn't realize many of the things that happen inside other people"says Anne Tyler.
Slight references to recent political events appear in his new novel but, through the news that its protagonist hears, Tyler mentions issues such as immigrant children separated from their parents who "will never, ever be the same again."
And it is that the American writer was horrified by the years of the Trump era: "They made me realize that the Constitution of the United States is much more fragile than what they taught us in school. That Biden is now in the White House is a great relief, although I imagine it will be impossible for him to undo all the damage that Trump caused, "he explains.
Anne Tyler says she has very little contact with the world of technology but her protagonist works fixing computers in private homes. And when he goes to work he puts a sign on his car that says "techno-hermit", a term on which the writer ventures that" it may not be more than the contemporary version of the academic hermits and the religious hermits of the past ".
Anne Tyler explains that she always chooses characters who look nothing like anyone she knows because it is their way of expanding their universe: "As I tell my friends, when you read about something in one of my books, you can be almost totally certain that it has not happened in real life. "
And most of his characters in this novel are good people: "I am aware that there are evil people. But when I write a novel, I have to live with my characters for months or even years. That's why I make sure to choose people whose company I like. "
Tyler, who won the Pulitzer Prize in 1989 for "Breathing Exercises," is also the author of successful novels such as "The accidental tourist" (National Book Critics Circle Award 1986, and brought to the big screen), "When We Were Old" or "The Amateur Marriage", he writes daily when working on a book.
"When I work on a novel, I write every weekday morning (I have a superstitious idea that you need to rest on weekends). Then six months to" recharge. " without writing "nothing at all". And again, on the way to the next book.

www.informacion.es
Eddie is an Australian news reporter with over 9 years in the industry and has published on Forbes and tech crunch.