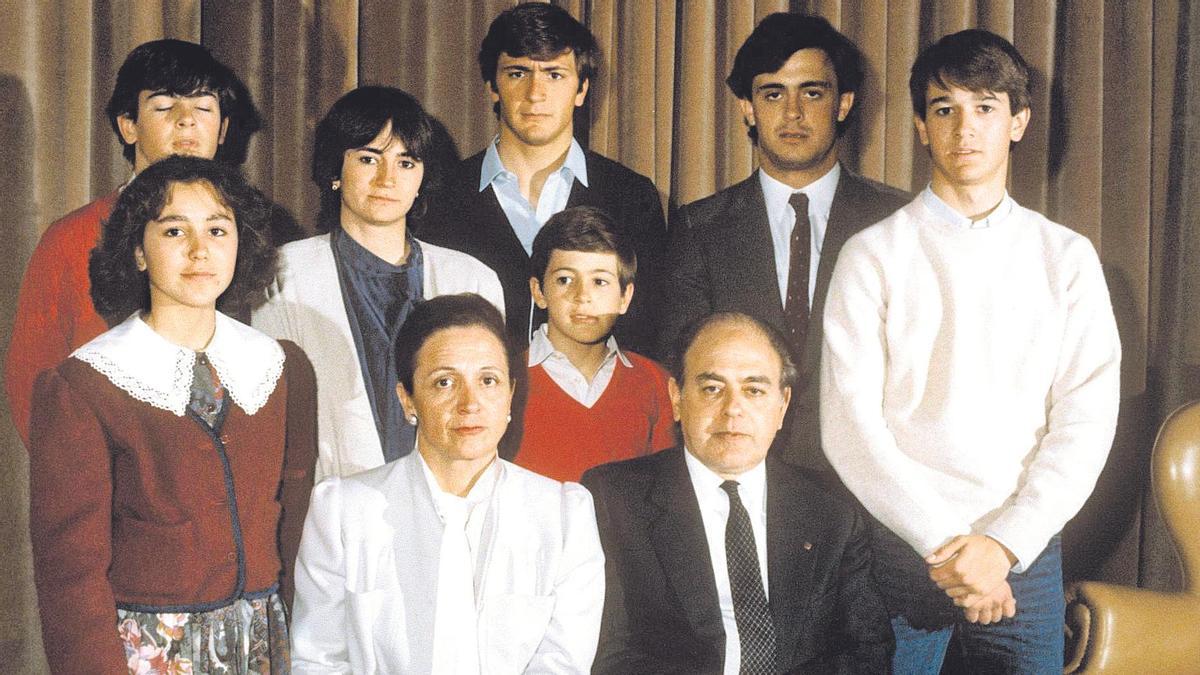 The Anti-Corruption Prosecutor requests nine years in jail for the former president of the Generalitat Jordi Pujol Soley for the crimes of illicit association and money laundering that he understands that he committed along with the rest of his family, "at least since 1991", as a result of "favoring certain businessmen so that they were awarded various public tenders of the Catalan public administration", in the case to which he gives his name.
However, the greatest penalty requested by the public ministry is for his first-born, Jordi Pujol Ferrusola, for which you request a total of 29 years in jail for those crimes plus those of falsification in commercial document, five crimes against the Public Treasury and frustration of the execution. The one that the prosecution does not mention is the wife of the former Catalan president, Marta Ferrusola, that this same Friday was left out of the procedure for supervening dementia. It is logical that he is the son who must face the greatest penalty because he was the one designated by the family to manage the Andorran funds and to take care of distributing them among the rest of the family.
According to Anti-Corruption, Jordi Pujol Soley agreed with his spouse that the funds from the illicit activity carried out during the previous years be distributed in accounts opened in the name of this and his children, the also accused Jordi, Josep, Marta, Pere, Oriol, Mireia and Oleguer Pujol Ferrusola in Banca Reig, which would later merge with Banc Agrícola giving rise to Andbank.
The defendant Jordi Pujol Soley took advantage of his political position to weave a network of patronage according to which Pujol Soley himself and certain businessmen related to the party he led, Democratic Convergence of Catalonia (CDC), shared the large profits from public tenders The resolution of which depended on the different Catalan Administrations under the control of the CDC.
Flourish for years
The illicitly obtained patrimony was hidden from the Public Treasury and later surfaced through systematic laundering operations in which the members of the Pujol family intervened in a coordinated manner over many years. Some, Pujol Soley and his spouse, directing the concealment and outcropping operations; others, Jordi Pujol Ferrusola, Mercé Gironés Riera and Josep Pujol Ferrusol, managing the benefits of the activity described; others, finally, benefiting directly and consciously from the product of the previous behaviors, contributing to their concealment.
Among these mechanisms, the creation of numerous companies domiciled in tax havens, accounts opened in the name of third parties and multiple transfers and cash receipts, allowed the Pujol Ferrusola family to distribute the illicit funds and dispose of them by debiting their accounts in Andorra. , as detailed in the indictment presented by the Anti-Corruption Prosecutor's Office.

www.informacion.es
Eddie is an Australian news reporter with over 9 years in the industry and has published on Forbes and tech crunch.