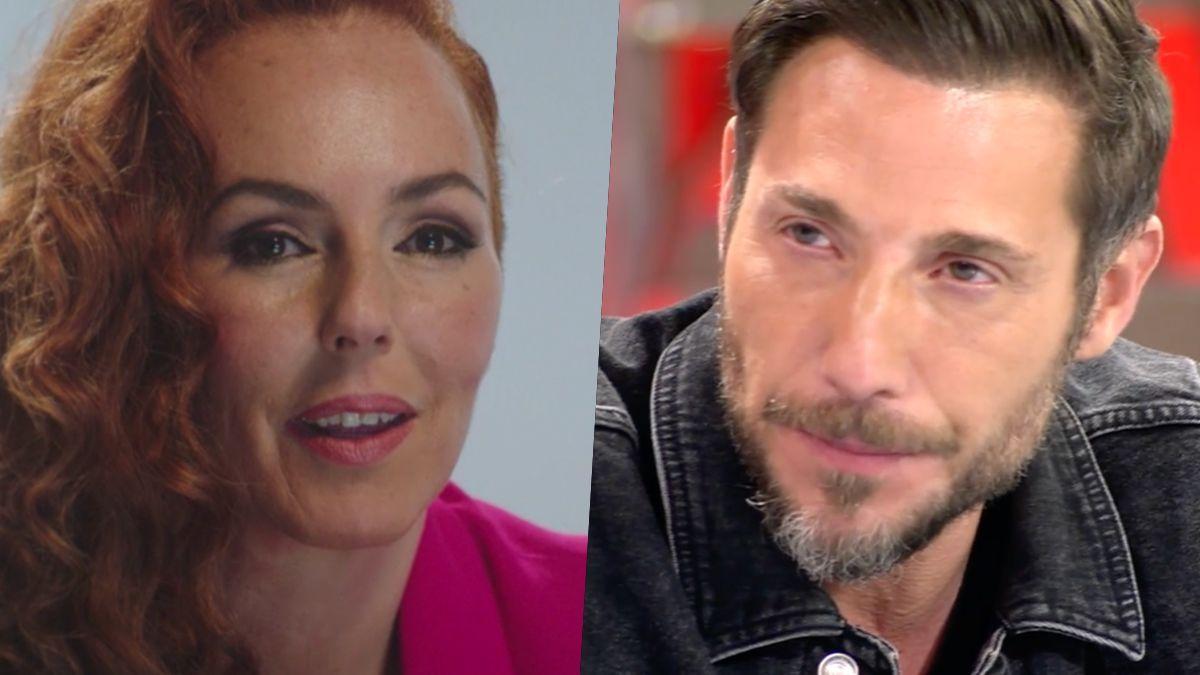 Judge Verónica Caravantes, from number 3 in Alcobendas, investigates a complaint against Rocío Carrasco for an alleged crime of non-payment of pension to his youngest son, David, a 22-year-old, as El Periódico de Catalunya has learned. The complaint was presented on March 1 by Antonio David Flores, Rocío's ex-husband, who is starring in a television documentary these weeks in which he has accused him of physical and psychological abuse.
This is another chapter in the judicial battle between Rocío Carrasco and Antonio David Flores. Both married in 1996 and separated in January 2001. After the separation, the two children stayed with their mother, who He has since demanded that the father pass the alimony correspondent. Antonio David Flores never did.
On March 20, the Madrid Court confirmed that soon there will be a trial against the tertullian for alleged crimes of punishable insolvency and procedural fraud, punishable by up to five years in prison. The magistrates also order that Flores pay a bail of 60,000 euros for the debt he has with his ex-wife.
The two sons
David, the youngest son, has lived for five years with his father, Antonio David Flores, and suffers from a genetic disease. In January 2018, Judge Sonsoles Lloria ruled that the young man continued to be "economically dependent" and fixed that Rocío Carrasco had to pay 200 euros a month since then in concept of "alimony". Rocío Flores Carrasco, the eldest daughter, She also went to live with her father when she turned 18, but the judge refused to award her alimony after she was convicted of mistreating her mother.
The latest complaint filed by Antonio David Flores affirms that Rocío Carrasco has never paid alimony to her son. "The defendant has shown apathy, laziness, neglect and apathy regarding her obligations as a mother, both affective and economic, which has never been satisfied since the first judicial resolution referring to the case ", is included in the brief presented before the judge.
Zero income
The lawyers of Antonio David Flores consider that Rocío Carrasco has committed a crime of non-payment of pensions, punishable by between three months and a year in jail or a fine between 6 and 24 euros. An order of the court number 1 of violence against the woman of Alcobendas ordered the execution of the payments on April 29, 2019. Then, the judge encrypted in "3,000 euros for pensions owed "and 900 euros more for interest the amount that Rocío Carrasco had to pay to support her son. The Tax Agency investigated Rocío Carrasco's income in that year 2018. The woman declared having had zero income during the entire fiscal year.
The lawsuit against Rocío Carrasco affirms that after that judicial decision neither has he paid "any amount in respect of alimony nor has he judicially consigned any amount in this regard." 22 months have passed, with which the debt has increased by 4,400 euros plus interest. The representatives of Antonio David Flores maintain that "the defendant has the means and sufficient income to comply with the judicial decisions that oblige her to pay alimony in favor of her youngest son David. Therefore, in bad faith it reflects the lack of concern and interest and his scant intention of not wanting to satisfy the obligation to pay alimony or medical insurance that he was in charge of from the first agreement agreed between them. "
Rocio Carrasco She denounced her ex-husband for mistreatment in 2017. A gender violence judge saw evidence of a crime and opened an oral trial. The ex-husband appealed and the Provincial Court of Madrid decided to provisionally archive the case, something that was later endorsed by the Supreme Court.
The woman has now told her version in a documentary broadcast on Tele 5 in which she reiterates the ordeal suffered and the accusations against Antonio David Flores. After the issuance of the first chapters, the Minister of Equality, Irene Montero, he sympathized with her.

www.informacion.es
Eddie is an Australian news reporter with over 9 years in the industry and has published on Forbes and tech crunch.