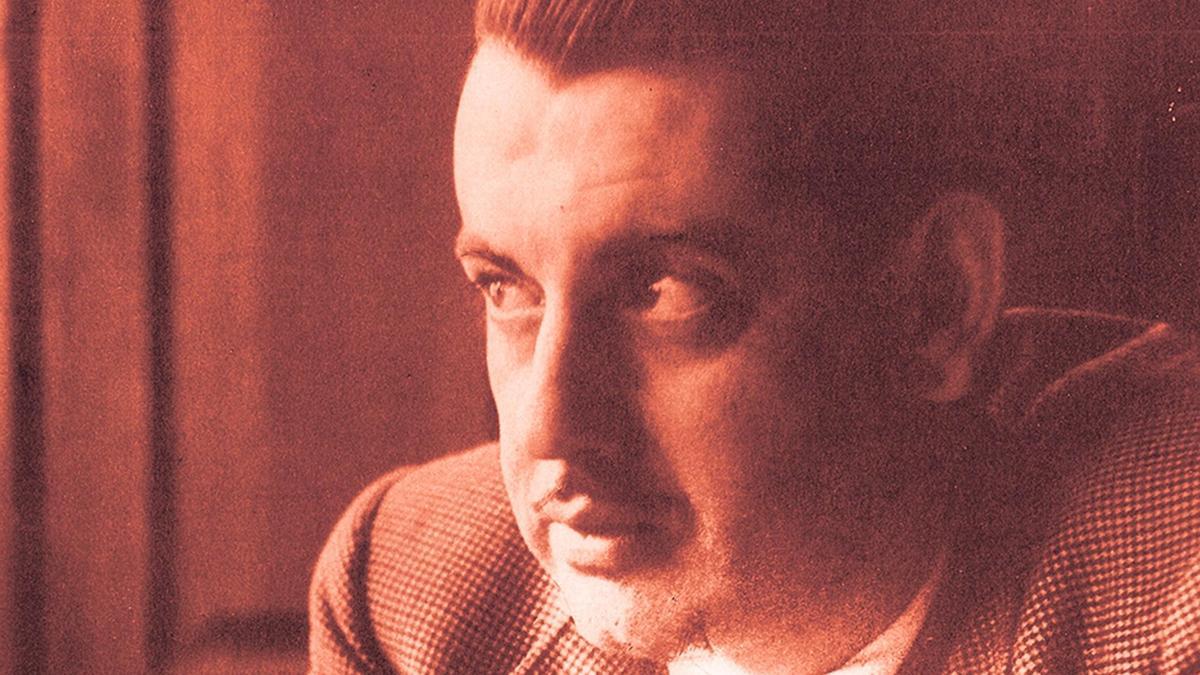 Author of the last interview with Lorca, a friend of Chaves Nogales, published in the same 1936 the first novel about the Civil War, his signature -Antonio Otero Seco- was common in the literary supplement of "Le Monde" and now his complete poetry, 'Poems of absence and distance', it has been rescued with a prologue by Juan Manuel Bonet.
Antonio Otero Seco was born in Cabeza del Buey (Badajoz) in 1905 and died in 1970 in Rennes, France, country in which he went into exile and worked as a university professor and literary critic, reviewing Spanish literary works from exile and in the interior, texts that were collected in a posthumous volume, "Obra journalística y critico: Exilio 1947-1970".
Both the name of the Sevillian publishing house that has taken charge of the careful edition of its 'Complete Poetry', Libros de la Herida, and that of the collection in which this volume has been included, 'Poesía en Resistencia', seemed to be waiting for the poetic work of an author who, from his exile, courageously defended Spanish literature and culture.
In the exciting epilogue that culminates this edition, the son of Otero Seco, the painter Mariano Otero San José (who died in 2019), who went into exile in 1956, when he was 14 years old, says that although his wife and two daughters are natural from Rennes he retains Spanish nationality "out of conviction and fidelity to the memory" of his parents, and adds: "I cannot forget that my father defined himself as Spanish, liberal and republican."
In addition to that epilogue and Bonet's prologue, the edition includes some family photos and the link to an unpublished recording from 1960 in which the poet recites his own verses.
Bonet says in his prologue that that of Otero Seco It is the poetic work "of a wounded man, of a misplaced by history", as evidenced by phrases that he left in letters to his friends "There, in Spain – how sad it is to say there! -" or "We need the ground – the earth – and the sky of Spain to be happy. We will never get used to other horizons ", or others that express wishes that were never fulfilled:" We will serve Spain again and we will once again have a role in the reconstruction of Spain. "
The editors of Libros de la Herida, José María Gómez and David Eloy Rodríguez, consider an act of literary and historical justice to publish this complete poetic work due to the enormous talent of the writer and his lucid ethical disposition, and they have added that in France the work of this author is well published, both his poetry and his books on Lorca and Dalí and their correspondence.
Flight to France
The Sevillian publishing house is now preparing the edition of its novel on the Civil War, 'Gavroche on the parapet', whose first edition is from 1936.
A journalist as well as a writer, Otero Seco published interviews in 'Estampa', reports on Morocco and articles in the Extremaduran and Madrid press – "The Sun "," The Voice "and" The Freedom "-, some of them accompanied by photos that he himself took, he frequented the studios of painters and sculptors, as well as the legendary gathering of Pombo, which was led by his admired Gómez de la Serna, and was an admirer of Lorca, Alberti, Juan Ramón Jiménez and Fernando Villalón , which he considered the most Andalusian of all.
He studied high school in Badajoz, Law in Seville and Granada and Philosophy and Letters in Madrid, his poetry contains bold metaphors, with ultraist airs and touches of greguería, and He published numerous reports on the besieged Madrid and the trenches of the Civil War, at the end of which he was sentenced to thirty years in prison, although the prosecutor asked him for the death penalty.
After his release he suffered arrests and torture until in 1947 he managed to flee disguised as a priest and with false documentation to France., where the Hispanist Jean François Botrel described him as "a sad and melancholic gentleman, kind and withdrawn at the same time, an example of dignity in adversity".

www.informacion.es
Eddie is an Australian news reporter with over 9 years in the industry and has published on Forbes and tech crunch.