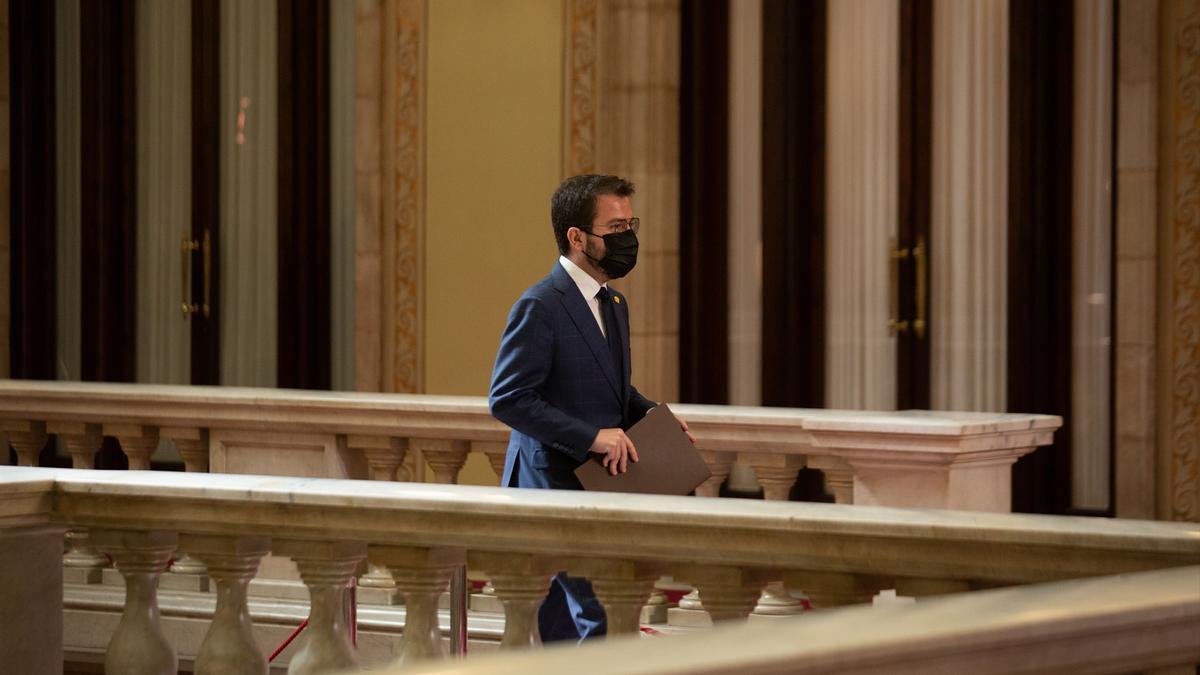 The Vice President of the Government, Pere Aragonès, is getting directly involved in contacts with JxCat to try to unblock his investiture and, for this, he has had conversations in recent days with Jordi Sànchez and Carles Puigdemont.
This has been revealed in statements to Catalunya Ràdio, in which he has insisted that it is necessary to form a governmentor "as soon as possible" to "face the urgencies" that Catalonia has.
When two months have passed since 14F, Aragonès has been "convinced" that "soon" may be invested, since there is "no insurmountable obstacle" and it would be "irresponsible" to exhaust the deadline of May 26, the date on which, if there has been no investiture, elections will be called automatically.
ERC, as explained, has moved JxCat "quite a complete proposal", on the guidelines and structure of a new Government, a document that is now being negotiated.
Aragonès has confirmed the information published by the newspaper Ara, according to which ERC and JxCat are negotiating to set up three committees to monitor the legislative agreement they reach, plus a "red button" at the highest level that would be activated in cases of crisis.
Within the structure of the new Government, ERC proposes creating the departments of Feminisms and Climate Action, recover the Department of Universities and Research and prevent the coalition executive from working with "watertight compartments".
Apart from the negotiating teams made up of both formations, Aragonès has explained that he personally maintains a "priority dialogue" with the general secretary of JxCat, Jordi Sànchez, although he has also recently had contact with other leaders of that space, such as Laura Borràs or Puigdemont.
With the former president of the Generalitat, he specified, he had a "cordial and enlightening conversation" a few days ago, in which Aragonès confirmed his agreement in defending self-determination and an amnesty and signed the proposal contained in the JxCat electoral program to "appeal to European organizations "to demand the holding of a referendum in Catalonia.
Asked if he would be willing to head a Government alone, without JxCat, he stressed that what he wants is "to preside over a coalition government" that "reflects at least most of the block of 74 pro-independence deputies", although ERC is "prepared to assume the responsibilities" that are necessary.
Aragonès has urged JxCat to close an agreement as soon as possible because "every day that passes the cost of not forming a government is higher" and it is necessary to "make some budgets for this 2021".
In his opinion, To have an agreement, it would not be necessary to "wait" until the extraordinary congress that JxCat will hold from May 7 to 8.
This Wednesday, the Government will commemorate, in a ceremony chaired by Aragonès, the 90th anniversary of the proclamation, by Francesc Macià, of the "Catalan republic" integrated into an "Iberian federation".

www.informacion.es
Eddie is an Australian news reporter with over 9 years in the industry and has published on Forbes and tech crunch.