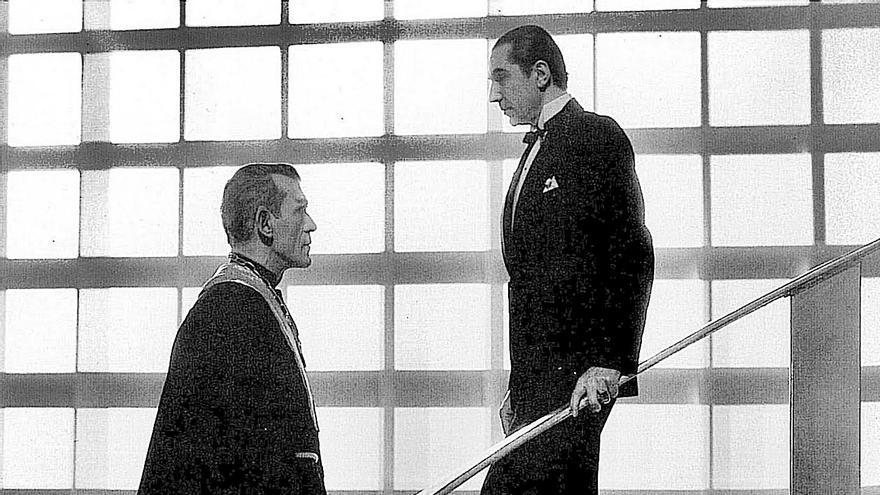 If previously we echoed the more environmental connections that exist between architecture and cinema, today it seems relevant to highlight some links between cinema and its authors, some of them with training or past as architects.
Once again, I refer to Pepe Aracil -who directs and coordinates the Architecture and Film cycle at the Territorial College of Architects of Alicante- to find out a list of filmmakers who have had an architectural training (although in many cases they did not finish their studies ) and whose knowledge of the history of architecture could add new layers of meaning that are stimulating when it comes to enjoying his films. Two of the most significant cases are, in his opinion, those of Fritz Lang and Nicholas Ray.
In Spain, without going any further, we have the architect Fernando Colomo, whom we all know for his role as a filmmaker, and who stated in an interview that "the script is like the plan of a house and the production is like the direction of work ", recognizing that in many moments of the filming" I feel more like an architect than a filmmaker. " Also the famous Ricardo Bofill, Aracil highlights, shot some experimental shorts at the beginning of his career, which are an almost marginal representation compared to the importance of his architectural work. Another curious case in our country is that of Nemesio M. Sobrevila, an architect from Bilbao who directed The Sixth Sense in 1929, a very interesting and pioneering reflection on the magical power of the cinematograph.
In the field of scenography and artistic direction, for its part, we can find that many of the most important set designers in the history of cinema studied architecture. «Perhaps the most famous case was that of Cedric Gibbons, winner of no less than 11 Oscars, but we must not forget that architects like Rob Mallet-Stevens, Hans Poelzig or the Spanish Luis Feduchi, Pedro Muguruza or José Antonio Coderch also they designed sets and scenographies for the big screen », points out Aracil.
Going to questions that are more abstract and difficult to agree on, "a film like Alejandro Jodorowsky's La Montaña sagrada (1973) is fascinating to me," says Aracil, especially "because of its structure, because of its geometry, because of its use of color and sound. , for its imaginative visual solutions, for its perfect balance between the generating idea of ​​the project and the final finish, for the personal involvement of all those who participated in it, for its condition as a total and transformative work of art. It does not seem unreasonable to equate it, saving the distances, to the construction of a great cathedral ».
And we could even cite a whole cast of films shot in the works of architectural masters, such as the case of The Man Next Door (2009) by Mariano Cohn and Gastón Duprat, filmed entirely at the Curutchet house in Buenos Aires by Le Corbusier; La madriguera (1969) by Carlos Saura, shot in the Casa Carvajal of the famous Madrid architect, or El despcio (1962) by Jean-Luc Godard, set in the impressive Casa Malaparte on the island of Capri by Adalberto Libera. Real architectures that not only gave meaning to the plot, but have brought a different meaning to his films.
There are many more examples, and in this sense the coordinator of the Cinefórum recommends that we read Jorge Gorostiza's magnificent book, La imagen supposed. Architects in the cinema, which delves into this topic.
However, the requirement that either of the two professions requires makes it practically impossible for the same person to have been able to successfully develop both in parallel. However, it is worthwhile, even for a moment, to fantasize about this possibility, and imagine what a film would have been like in the hands of a great architect and, vice versa, the work of a great filmmaker. And, as Aracil points out, architecture and cinema have never been separated. And if not they tell Edgar G. Ulmer, who named the protagonist of his film Satan (1934) Poelzig, a sadistic architect who worshiped the devil in the basement of his rationalist house; If we know the director's relationship with the architect Hans Poelzig, it is inevitable to see this marvel with a permanent smile on his lips.

www.informacion.es
Eddie is an Australian news reporter with over 9 years in the industry and has published on Forbes and tech crunch.