Arancha R. Gortázar and Irene Tirado Cabrera
The Conversation*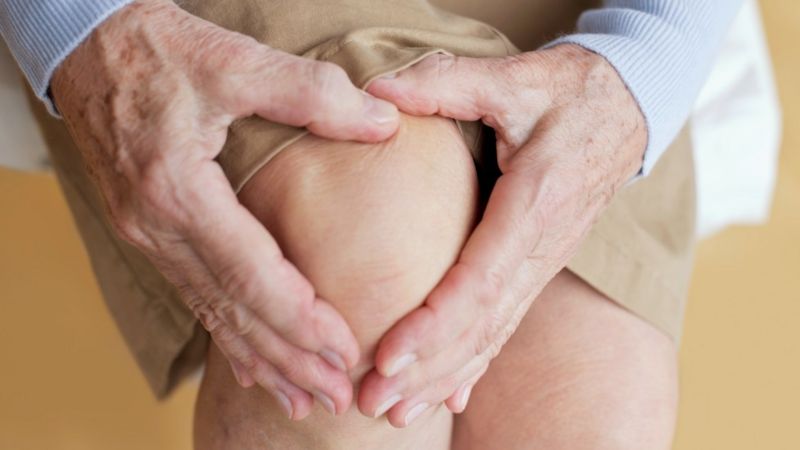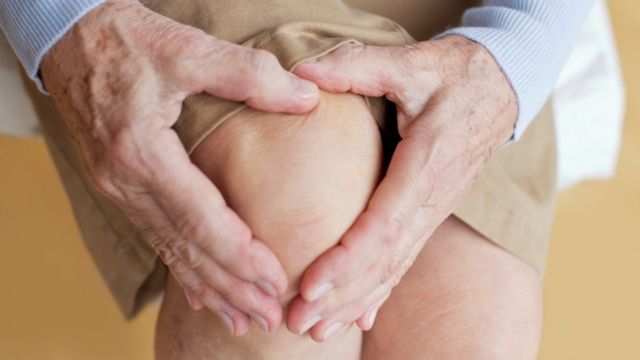 "Take the umbrella if you don't want to get wet, it's killing my knee." We have always listened to our elders – and perhaps now ourselves – relate bone or joint pain to weather changes.
Popular belief goes back a long way. Already in the Hippocratic treatises and in traditional Chinese medicine there are references to rheumatic ailments that are made worse by cold or wind.
But are these kinds of predictions founded? Can moisture really hurt bones or joints?
Osteoarthritis, a cartilage disease
Lets start by the beginning. Osteoarthritis is a degenerative disease that affects the joints. It occurs due to the wear of the cartilage that covers the subchondral bone, located at the bone ends. When the disease progresses, the bone is left without the shock absorbing effect of the cartilage, friction with the other bone causes pain, and the joint becomes deformed.
Cartilage is a tissue made up of highly specialized cells called chondrocytes which are embedded in a highly hydrated flexible matrix that they themselves are in charge of renewing.
However, because chondrocytes – despite being long-lived cells – lack the ability to divide and, therefore, cannot be replaced, the regeneration capacity of this tissue is practically nil.
Can cold cause pain?
Low atmospheric pressure, common during the coldest and wettest months of the year, could be responsible for worsening symptoms of rheumatic diseases. Especially for its ability to induce dilations and contractions in the tissues that make up or surround the joints, stimulating pain receptors -nociceptors-, which respond to both mechanical and thermal stimuli.
In addition, the cold causes the synovial fluid that lubricates the joints to take on a less fluid appearance, which could contribute to increased stiffness.
Several scientific studies have tried to clarify the relationship between meteorological factors and the symptoms of the ailments of our osteoarticular system.
One of the first scientific references in this sense comes from a 1948 study performed on 18 patients with rheumatoid arthritis, an autoimmune disease of cartilage. In it it was concluded that a dry and hot environment improved the symptoms and signs of the disease.
Much more recent is other research on the relationship between the cloudy sky and joint pain from Professor William G. Dixon, Director of the Center for Arthritis Epidemiology at the University of Manchester.
To carry it out, data from 2,658 patients with arthritis were analyzed over a period of 15 months. On a daily basis, each individual recorded their pain symptoms while their phones recorded the weather in the place where they were through an application.
Data analysis showed a significant relationship between pain and relative humidity, pressure, and wind. Specifically, in bad weather days the pain increased up to 20% suffered by patients.
Mood and weather
On the other hand, psychology also seems to have something to say about it. Our mood, our relative good or bad mood, influences the intensity or even the frequency with which we perceive pain.
Some studies seem to indicate that a good mood increases our resistance to certain symptoms, while bad mood increases our sensitivity to unpleasant stimuli, including pain.
Another factor to take into account is that there are sociocultural differences in the way in which we express suffering since not all cultures have the same facility to talk about pain.
In short, although we still do not know the pathophysiological mechanisms responsible for the exacerbation of pain in the face of changes in the climate, there seems to be a relationship between both phenomena. As in so many other things, in this we must also trust what our grandparents tell us.
* This article was originally published on The Conversation. You can read the original version here.
Arancha R. Gortázar is Associate Professor of Cell Biology and Principal Investigator of the Bone Physiopathology Group, CEU San Pablo University in Madrid. Irene Tirado Cabrera is a member of the Institute of Applied Molecular Medicine (IMMA) of the San Pablo CEU University.
Now you can receive notifications from BBC Mundo. Download the new version of our app and activate them so you don't miss out on our best content.

www.bbc.com
Eddie is an Australian news reporter with over 9 years in the industry and has published on Forbes and tech crunch.