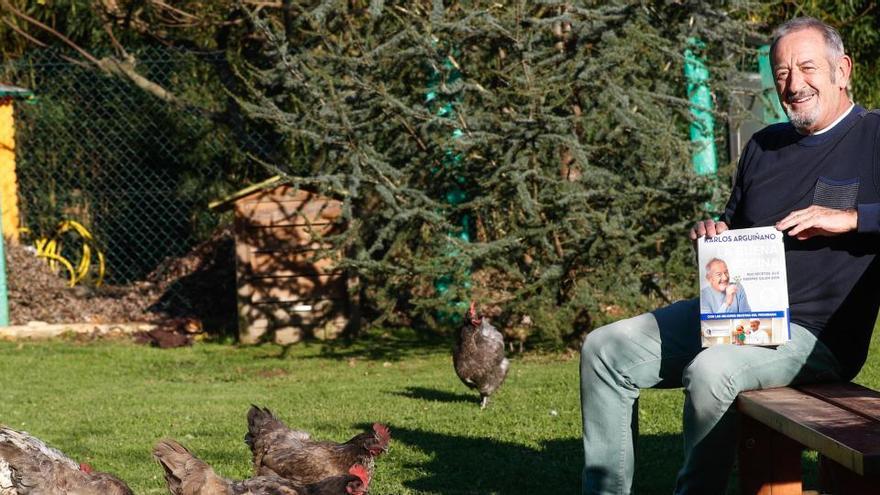 Karlos Arguiñano adds a new book to his more than fifty publications. 'Good cooking. 900 recipes that always turn out well ' It comes at a time when the hotel industry has closed again in many cities and in which it arises the question of whether after the pandemic "we will be like a year ago".
"I have the doubt if we will be so happy, so happy, so much to celebrate everything; all in bars, in clubs, involved in gastronomic societies, embracing each other, "says the Basque chef in an interview with EFE.
Say what has "a strange feeling", who knows that "the economy has to work" but "if there is no health, what good is the economy."
Arguiñano believes that this second closure of bars and restaurants "seems necessary" and that there are places where this measure has been taken fifteen days before in Euskadi "and the infections have stopped a bit.
"In a country like Spain where tourism and hospitality are so important, they would have to start helping people who, if not, I'm afraid they won't lift the blind in many cases," says the chef, who warns that many other sectors, less media, are also suffering severely from the health crisis, such as taxis and bus transport.
Say what take away food or home delivery is a way to maintain an income via for some restaurants, "but it's going to be 5% of what they used to sell." "It will be a thing to count on the fingers of the hand," he says.
It indicates that, on the other hand, "people also meet in bottles, parties and meetings", and that young people" are so healthy and strong that they do not understand that they can take the virus home. "
"With that I do not mean that the elderly we all behave well. And the young people do not behave badly, it is that they do not realize it, but it is about time after eight months that they realize that there are many risks" , apostille.
For him, the hardest of the covid-19 crisis is not being able to hug your grandchildren, whom he sees "at a distance". He says that this Christmas the almost 50 people of his family and that of his wife will not get together like other years, that he will only do it with children and grandchildren, but because he is "lucky" to have a lot of space for the 27 who can eat at separate tables and keeping "all security measures".
Arguiñano affirms that "when you go to give an opinion, you have to put yourself in the place where others are". "And what happened to the others is that they were not prepared for this shock," he adds.
He thinks that leaders like Donald Trump, Boris Johnson and Jair Bolsonaro have behaved "like 'hooligans'". "Ours have done what they could, they didn't know anything either. It is easy to speak ill of the Government, the truth is that it is not difficult to speak ill of the Government, but we do not fix anything either, whoever has the solution that gives it," he emphasizes.
The most mediatic chef remembers that from time to time he tends to "put a message" in his television interventions that later gives him "headaches", but even if they have said that "shoemaker to your shoes" he believes that "something" will be able to say .
"I am also aware that because of things I said ten years ago and nothing happened, today you can be annihilated", assures Arguiñano, who with almost 72 years of age is still on television because he has" a useful program. "
In his 32 years as a television chef, he has created nearly 10,000 recipes. All those that are in his books have been prepared before in one of his programs and are designed so that everyone can make them with ingredients that everyone can find close to home.
"I also address the single, the spoiled and the divorced, young couples and students that they cannot spend the whole race eating spaghetti and chicken breast, or asking for a pizza to be brought up, "he explains.
He says that, however, in 80 or 85% of cases are still the women who cook and that "the biggest compliment" she has received in all these years is when a housewife has told her that she cooks like her.
In his new book there are plenty of proposals to make "domestic cooking" and very varied to play with the same ingredient. For example, there are up to seventeen recipes to prepare beans and ten to cook many other things, such as anchovies, cod, salmon, peas or turkey.

www.informacion.es

Digsmak is a news publisher with over 12 years of reporting experiance; and have published in many industry leading publications and news sites.