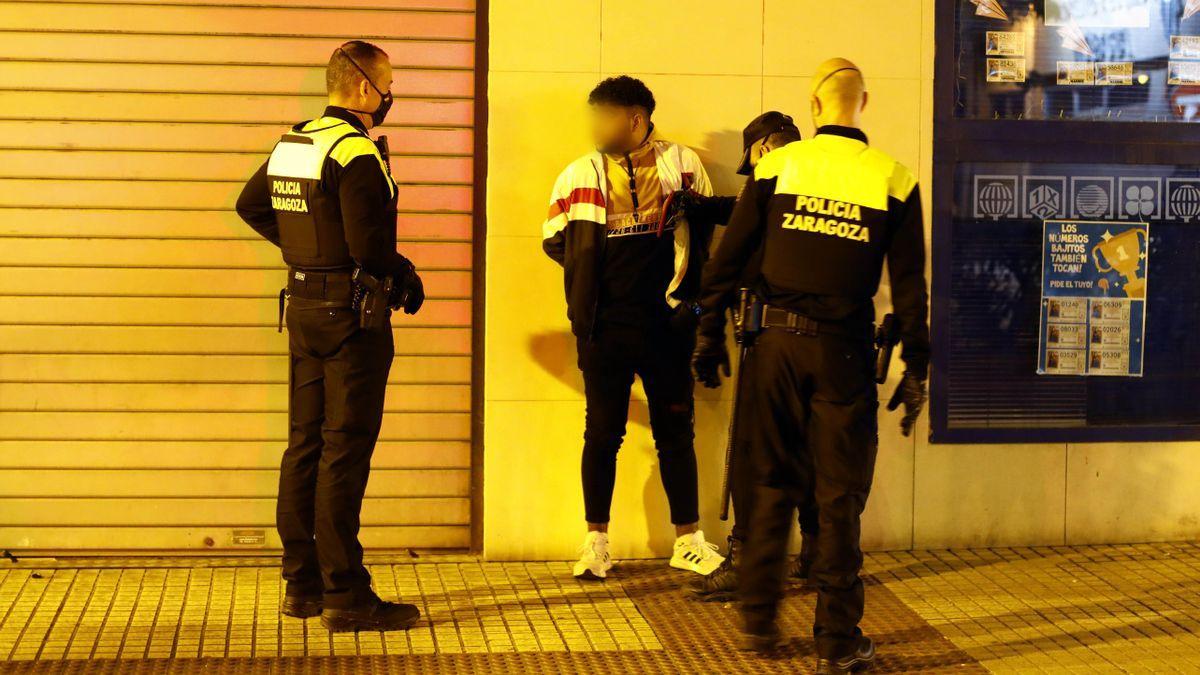 Zaragoza was the scene on the night of October 14-15 for another act of sexual abuse after the one that occurred on the 9th of the same month that caused the suspension of the parties for five minutes and that are being investigated by the Police. A man has been arrested as the alleged perpetrator of the crime of sexual abuse. The victim, a woman of legal age, has reported having suffered non-consensual touching by the alleged aggressor, while he was in a bar in the Delicias neighborhood, in Zaragoza.
The Local Police have intervened immediately, immediately joining forces from the National Police. The woman has filed a complaint for events that would constitute a crime of sexual abuse, as confirmed to Europa Press by the Government Delegation in Aragon.
Faced with this new fact, the city council has issued a statement in which it shows its "rejection and condemnation of any type of aggression, violence or attitude that occurs in Zaragoza".
That is why the corporation urges citizens to "get involved in the construction of equality between men and women" and to react against all sexist aggression.
Other assaults
On the other hand, last Tuesday, Pilar day, a young woman was about to be sexually assaulted by a 19-year-old boy and another minor that they assaulted her when she was walking down Calle Boggiero and that they even wielded a knife to intimidate her. He managed to get away from them and call the police, who ended up arresting them.
The aggression took place around 01:30 a.m. last Monday in the Zaragoza neighborhood of The hook. A young woman walking through the Boggiero street she saw five boys approaching her and, surprisingly, they touched her ass. She reproached them for their action and another drew the knife while one tried to corner her to, as she verbalized, have sexual relations.
She screamed and ran off while calling room 091 of the National Police Corps to ask for help. The suspects did the same, but could not go very far because the girl He noticed the jacket of the tracksuit that one of the assailants was carrying.
Likewise, the Family and Women Unit (UFAM) of the Higher Police Headquarters of Aragon investigates the complaint filed by a young woman who claimed to have been sexually assaulted in the vicinity of the Supernova nightclub, on the banks of the Ebro in Zaragoza, on October 9.
These events occurred at dawn on Saturday to Sunday that were denounced the following day and that, in an incipient investigation and without an arrested author, the Government Sub-delegation in Zaragoza decided to inform the Zaragoza City Council that agreed in a meeting of spokesmen to paralyze the Pillars for five minutes as a form of rejection.

www.informacion.es
Eddie is an Australian news reporter with over 9 years in the industry and has published on Forbes and tech crunch.