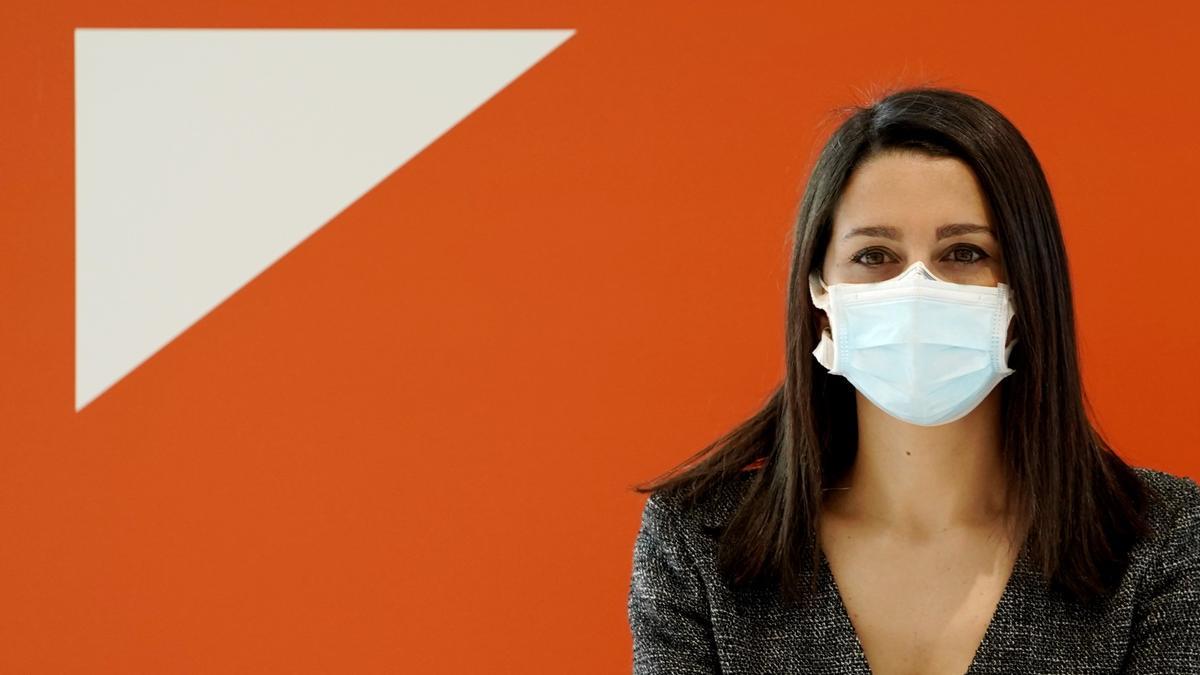 The president of Ciudadanos, Inés Arrimadas, ensures that whatever the result of the Madrid elections on May 4 there is no possibility that her party will decompose nor will she resign from her position, which he arrived at less than a year ago "with overwhelming support."
In an interview that 'La Razón' publishes this Sunday, collected by Efe, Arrimadas denies "the greatest" when the process of decomposition of Ciudadanos is raised, even though the electoral list headed by Edmundo Bal does not reach 5% and is left out of the Madrid Assembly. "Ciudadanos maintains thousands and thousands of positions and affiliates throughout Spain, governs Andalusia, Castilla y León and 400 municipalities, has one of the most important delegations of the European liberal family and represents all Spaniards who believe in the center", warns Arrimadas.
She also reiterates that she will not resign and will remain dedicated to executing her project and recalls that the support obtained in the assembly of her party when she was elected president was "overwhelming" and "much greater than that obtained by other leaders in their respective parties, such as (Pedro) Sánchez or (Pablo) Casado", secretary general of the PSOE and president of the PP, respectively.
On those who leave Citizens and join or they enter lists or positions with the PP, as Toni Cantó or Fran HervíasArrimadas argues that they are the ones who have to explain how they go from a liberal ideology to a conservative one "in a matter of days", so they are the ones who have to give the explanations. "Of course we have made mistakes, and I have no problem making self-criticism", also acknowledges the president of Ciudadanos.
Among them, he exposes this: "When we talk more about the motion of Murcia that of the corruption scandals of the PP that caused it, with three gigabytes of information that include chopping of contracts in the hands of the UDEF, with almost 500 politicians and relatives of politicians vaccinated in an irregular way, we have explained something very badly ".
Arrimadas says that he maintains a cordial treatment with Casado and that the week of the motion of no confidence in the Cartagena Parliament they spoke several times. "For my part I will continue to have a correct relationship with him," he adds and justifies it in that he "likes to look more to the future than to the past." And with that same argument supports Citizens to reissue the Madrid government together with the PP, since, in his opinion, "the best thing for Madrilenians is to continue with the economic policy that Ciudadanos was developing from the Ministry of Economy and Employment."
He rejects the option of supporting the socialist candidate, Angel Gabilondo, because it goes "in a pack" and "is a dangerous pack" together with the United We Can, Pablo Iglesias, "and it would not take five minutes to sign a pact."
On his relationship with his predecessor in the leadership of the party, Albert Rivera, He affirms that he has always had "a good relationship with him" and that since he left politics they have "been talking about personal issues", about how they are doing, about how his children grow up, he explains as examples. In an interview Wednesday on 'La Sexta' Arrimadas said he had not had any contact with Rivera, not even a brief text message, since Christmas.

www.informacion.es
Eddie is an Australian news reporter with over 9 years in the industry and has published on Forbes and tech crunch.