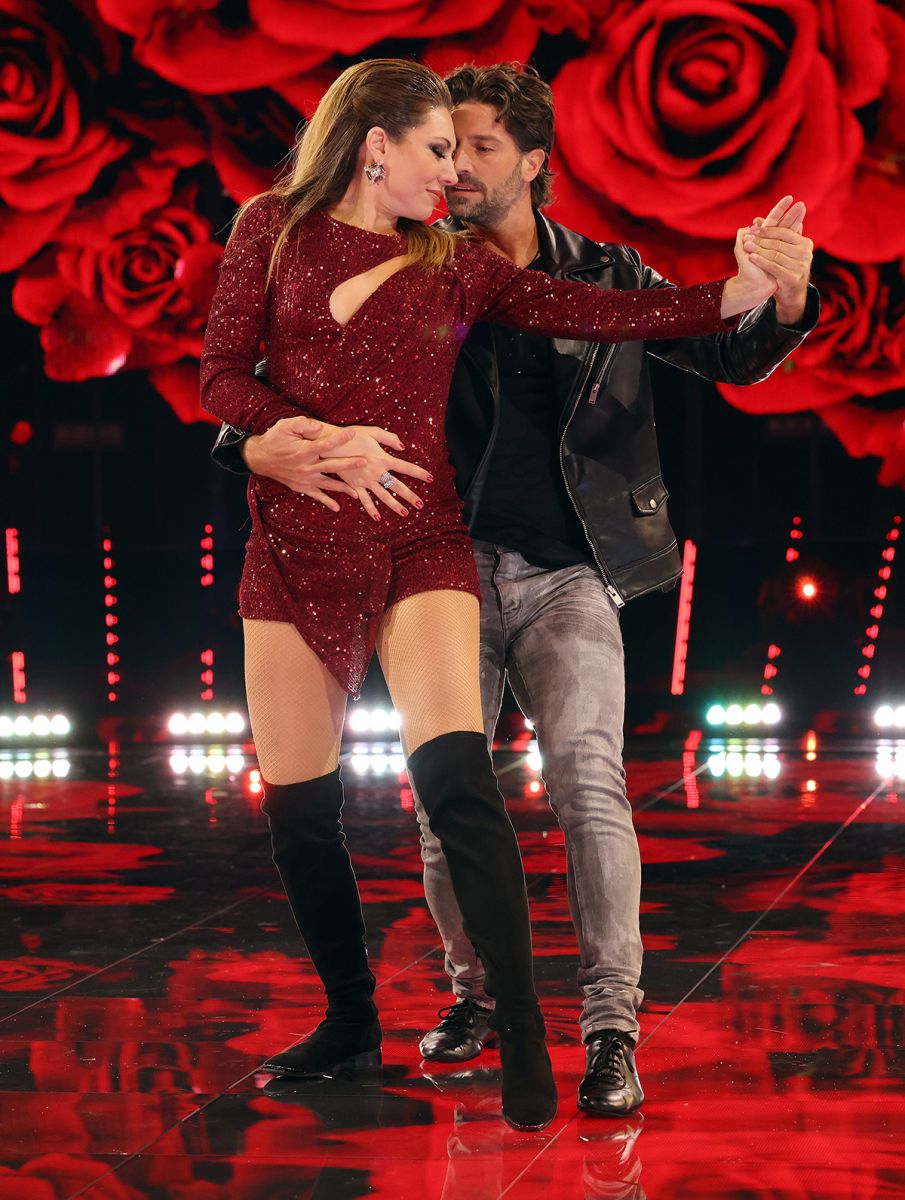 Photo: Telemundo / Alex Tamargo / Telemundo
They quit! And they left everyone with their mouths open, crying, with an emptiness … In exclusive, at the end of the seventh gala of 'This is how you dance', we spoke with Carolina Laursen and David Chocarro who told us the truth about their resignation.
It was not because of the altercation with the judges last week, it was not because they felt threatened, in fact they were twice 'The Silver Couple', and they were never nominated. His reason is the most powerful of all: his family, his daughters Allegra and Brigitta, whom they hardly see since they entered the competition.
-Why did they quit?
David Chocarro: It was actually a feeling that we both brought. ANDWe were several days in a row feeling the anguish of feeling that the program was passing us by, many hours, much exhaustion … When we got home we were already tired, we slept, we couldn't take care of the girls how we like it, to be able to be with them, to listen to them, to be able to share their activities with her, and it was almost a general feeling.
Carolina Laursen: We are living here in Miami and we are alone, we do not have family that makes a containment. A friend from Argentina traveled, who is helping us, but he is a friend and does not have the responsibility of raising and containing our daughters and that was the basis of the decision… Then it also had to do with what the program demanded many hours, we thought it would not be so demanding in terms of schedules, and we were very tired, we also gave theater classes, we had a play premiering … There were several days in a row that neither of us saw our daughters, and then we began to feel that it was not so good, and we began to stop enjoying it as such.

-What do they take from this experience?
David Chocarro: US we have a lot of friendships, anecdotes, precious relationships… Beyond what came out on camera, with all the participants, a beautiful community was made, I think we were all in the same sorrow, in the same sacrifice, and in the same joy, because it was all very rewarding, but very tiring. Beautiful anecdotes.
-What do you say to the public that supported you so much and now they are left without you?
Carolina Laursen: Thank you for being aware of every Sunday, of every dance. Don't be disappointed, keep supporting the showThat they continue to support the other boys, that they will continue to have energy that we no longer have. And stay connected on social networks.
David Chocarro: Thank you very much for being there.
LOOK HERE THE INTERVIEW WITH DAVID CHOCARRO AND CAROLINA LAURSEN AFTER THE RESIGNATION:
DON'T MISS THESE OTHER STORIES:
• Lorenzo Méndez and Jessica Díaz after the kiss: "We are more than friends"
• David Chocarro and Carolina Laursen from 'Así se Baila': "We started not enjoying it"
• Adamari, Cristián De La Fuente and Mariana Seoane send messages to famous people

eldiariony.com
Eddie is an Australian news reporter with over 9 years in the industry and has published on Forbes and tech crunch.