Juan Jose Carreras Martinez
The Conversation*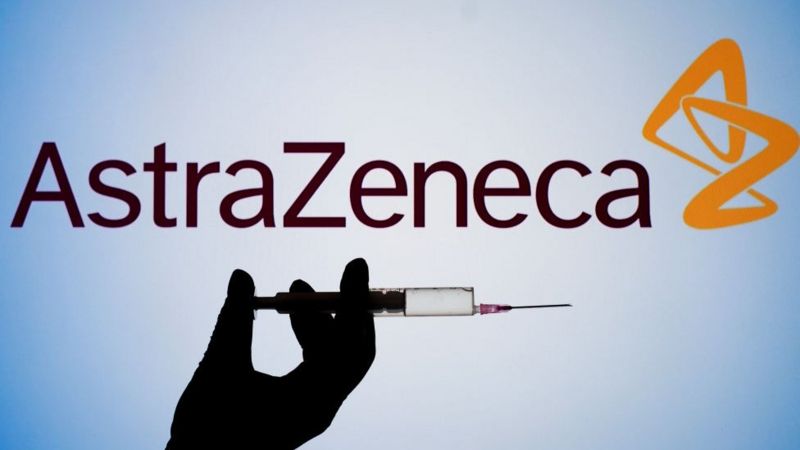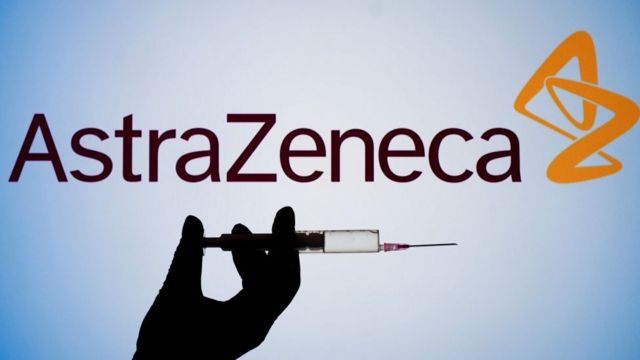 In recent weeks, different news items have appeared in the media that linked vaccination against covid-19 with fatal cases.
Austria first stopped vaccination with the ABV5300 lot of AstraZeneca vaccine due to the notification of two thrombotic events, one of them with a fatal outcome. This decision was joined by several countries where it had also been distributed.
As of today, vaccination with any batch of AstraZeneca has already been suspended by several European countries. Among them are Spain, Denmark, Norway, Iceland, Italy, Germany and France.
Given so much uncertainty, it is important to qualify this information to avoid the excessive sensationalism that affects so much a population tired of this pandemic and that can cause fear of vaccination.
To do this, it is essential to know how the pharmacovigilance and how the safety of the vaccines currently being administered is being monitored.
Faced with an alert situation like this, the authorities of each country can adopt measures for their territory.
On this occasion, different countries have applied a precautionary principle, but this does not mean that the decisions were motivated by national or international drug agencies.
The same has happened in Spain, that is, several autonomous communities stopped vaccination with batch ABV5300 despite the fact that the authority in charge of making those decisions at the national level had not recommended it.
So we ask ourselves, who makes these decisions? What is the process that takes place in a situation like the current one?
Pharmacovigilance process
For a vaccine to be marketed, it must meet very high quality, efficacy and safety requirements. This information is drawn from clinical trials and allows authorities to approve the vaccine.
Once these are being administered to the population, ongoing security surveillance is necessary.
The objective is to detect adverse reactions that occur less frequently and, therefore, have not been observed in previous clinical trials.
This process is carried out by pharmacovigilance systems, which are structured networks in charge of evaluating the risks associated with drugs once they have been marketed.
They ensure that the benefits outweigh the risks. It is a collaborative work with different agents involved, such as regulatory agencies, public administrations, holders of marketing authorizations and healthcare professionals.
It is important to bear in mind that these systems are responsible for collecting and evaluating adverse events. These include any health problems that occur after vaccination.
These do not necessarily have to be caused by the vaccine, since There may be medical problems that coincide in time or that are related to the act of vaccination itself.
Therefore, adverse events collected by these systems cannot be directly considered adverse reactions to the vaccine. They require a study process.
How do we know if it's from the vaccine
In the case of Spain, it is the Spanish Pharmacovigilance System for Medicines for Human Use (SEFV-H) that takes care of this process.
It is made up of the Autonomous Centers of Pharmacovigilance and coordinated by the Spanish Agency for Medicines and Health Products (AEMPS).
This system carries out a permanent assessment of the adverse events reported after vaccination and they are recorded in a database, which in turn is connected to the European database managed by the EMA.
Similarly, each European country collects and analyzes the adverse events reported in their territories and adds their data to the European database.
At each of the levels, the information is expanded, reviewed and evaluated, to check if there is a causal relationship between vaccination and the appearance of the adverse event continuously and with the greatest speed.
The objective is to identify possible new adverse reactions that should be subject to a broader and more in-depth evaluation in the European Union to confirm or rule out the relationship with the vaccine. This is what has happened in the last few days.
How do we know if the adverse event was caused by the vaccine?
When such a large number of people are vaccinated in a short period of time, including groups of patients at risk of certain diseases, it is inevitable to observe a high number of adverse events without this meaning that they are due to the vaccine.
Keep in mind that many of these events would appear in the same way if the person had not received the vaccine.
Therefore, this information must be carefully analyzed to differentiate medical problems associated with the vaccine from those that would still have occurred even if the person had not been vaccinated.
To carry out this analysis, the cases are documented as much as possible and certain data are valued.
For example, the temporal sequence, the time elapsed between the administration of the vaccine and the appearance of symptoms, medical history, concomitant medication, risk factors, patient evolution, etc., in addition to laboratory and imaging tests.
In cases where there is a fatal outcome, additional information such as that from autopsies, death certificates, and relevant medical records is assessed.
All this information allows us to know if there are alternative causes that may have caused the medical event.
Currently, the PRAC, the Pharmacovigilance Risk Assessment Committee of the EMA, is reviewing all cases of thromboembolic events and other conditions related to blood clots, reported after vaccination with the AstraZeneca vaccine.
This hotfix is ​​being done in the context of a security token, on an expedited basis. A safety signal is information about a new or incompletely documented adverse event that could potentially be caused by a drug and warrants further investigation.
Adverse event or adverse reaction?
In addition to the individual evaluation of each case, these have to be contextualized, that is, the incidence of the appearance of these events in vaccinated people compared with the incidence in the non-vaccinated population.
This analysis allows us to know if there really is an increase in specific events in the population that has received the vaccine. That is, it is necessary to differentiate between an adverse event or an adverse reaction.
As explained by the AEMPS, a adverse event It is any undesirable event experienced by a patient, regardless of whether or not the drug administered is suspected. An example of an adverse event is a patient who suffers a traffic accident while on a specific drug treatment.
For its part, a adverse reaction (ADR) is any undesirable event that has happened to the patient while using a medicine and there is a suspicion that it is caused by the medicine.
In the case we are studying in this article, we observed that, as of March 10, thirty cases of thromboembolic events had been reported among nearly five million people vaccinated with the AstraZeneca vaccine in the European Union.
The number of thromboembolic events in vaccinated people would be within expectations.
That is, it is not greater than the number observed in the general population, since only pulmonary embolism is estimated to have an annual incidence of between 70 and 113 cases per 100,000 people of any age in the general population.
In Spain, in 2018, there were 11 hospital admissions per 100,000 inhabitants aged 35 to 39 years due to pulmonary embolism. This figure increases to 82 cases per 100,000 people aged 65 to 69 and is higher in older people.
Causes for discontinuing AstraZeneca vaccination
Currently, with the available data, there is no evidence that the AstraZeneca be the cause of thromboembolic events.
Therefore, the PRAC states that the benefits of the vaccine continue to outweigh its risks and it can continue to be administered pending the completion of the evaluation of all events related to coagulation disorders reported.
Once the review is complete, the PRAC will make the necessary recommendations to minimize risks and protect the health of patients, if necessary.
Regarding the suspension of vaccination with lot ABV5300, at the moment there is nothing to indicate that there is a quality problem. Therefore, There are no reasons that justify the adoption of precautionary measures on this or other lots.
In summary, vaccines against covid-19 do not prevent health problems other than those caused by this disease.
Adverse events are inevitable in vaccinated people, but that does not mean they are due to vaccination.
These situations demonstrate that we have powerful pharmacovigilance systems. They work and are carrying out a very exhaustive surveillance, with the greatest speed on this and other events treated as of special interest. This way we will be guaranteed that the benefits outweigh the risks. In addition, they are an example of transparency that should transmit tranquility to the population.
* Juan José Carreras Martínez is the Head of Pharmacovigilance in the Vaccine Research Area, Fisabio.
Now you can receive notifications from BBC Mundo. Download the new version of our app and activate them so you don't miss out on our best content.

www.bbc.com
Eddie is an Australian news reporter with over 9 years in the industry and has published on Forbes and tech crunch.