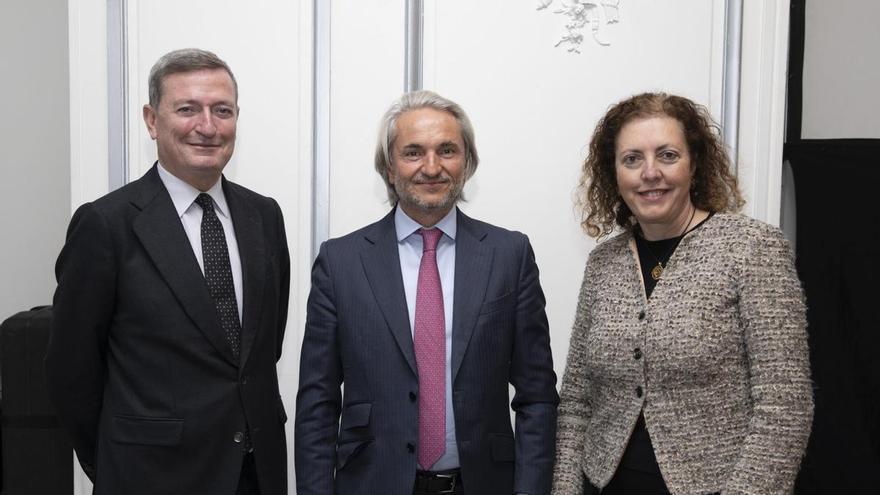 This has been communicated through its website, the foundation itself, which aims to strengthen relations between the autonomy and the state capital.
Asunción Martínez, from Alicante, is currently a member of the strategy committee of Suez Spain and of Agbar's advisory council, as well as president of the Hidraqua and Aquambiente companies, entities that are dedicated to the sustainable management of water and the environment, among other positions. Martinez, who was the first female general director of Aguas de Alicante and of Aquagest Levante, she is also part of the CEOE as vice president of the sustainable development and environment commission.
The Valencian Carlos Mas is one of the businessmen that Conexus has been supporting since its inception, first as President of PwC Spain and later as a director and advisor in various companies and organizations. Carlos Mas, an expert in strategy, governance and family business, has held positions of national and international relevance associated with the world of consulting, business and higher education.
objectives
The board of trustees has also approved the projects that Conexus will focus on next year, which will be: consolidate and promote sustainable, innovative and digital axis between the Valencian Community and Madrid; and the launch of two national debate platforms, one on innovation and entrepreneurship with a special focus on making the emerging ecosystem of the Community visible; and another called Parlem to discuss relevant issues for the Spanish economy and civil society such as the market unit.
The Foundation has also joined the Board of Trustees. The Secret of Philanthropy, Cespa and Carlos Caballería. El Secreto de la Filantropía, chaired by Luis Trigo, and with offices in Valencia and Madrid, is a foundation dedicated to the promotion and promotion of projects – its own or those of third parties – of a cultural, social and scientific field that have a special impact and relevance. in society. Focused on the dissemination of the values ​​of philanthropy and patronage, it is based on the conviction that a balanced and just society must correct the imbalances that cause certain situations of vulnerability, as well as the lack of attention to its signs of cultural identity.
Cespa, represented in Conexus by its Director of Development and Operations, José Antonio García Galdón, is a company that offers state-of-the-art solutions in circular economy. With more than 17,000 employees and revenues of approximately 1,000 million in 2020, it is one of the main companies in the environmental sector in Spain and Portugal. Cespa offers essential treatment and recycling services for public and private clients, thanks to the management of 140 plants, where it processes more than 5.6 million tons of waste each year. In addition, it carries out street cleaning, selective collection and maintenance of green areas in more than 600 municipalities throughout Spain for more than 15 million citizens.
Ferrovial, in July 2021, reached an agreement for the sale of its Environment business in Spain and Portugal (Cespa SA) to PreZero, a company of the German Schwarz Group. The final closing of the transaction is pending the usual conditions and regulatory permits by the European authorities and is expected to take place in the second half of 2021.
Carlos Cavalry He is a Valencian notary and businessman, highly involved in business and cultural activities who has been living in Madrid for more than three decades.

www.informacion.es
Eddie is an Australian news reporter with over 9 years in the industry and has published on Forbes and tech crunch.