08:04
33 minutes: A shot on goal! It comes from Santos, who does a nice turn to make room before hitting Berger with a straight forehand from outside the area.
08:03
31 minutes: Another athletic corner. When the ball arrives, Nkout comes down, with a Chelsea player under her, and the referee gives a free kick to the English.
08:00
29 minutes: A pass to Kerr opens against England, but when she sees it and takes it, Kazadi, who has done a good job with Kerr so far, has closed it again.
07:59
28 minutes: A delay while Charles deals with some kind of eye problem, eventually forcing her off the pitch for some eye drops.
07:57
26 minutes: Mjelde and Bright go for the same high ball and collide with each other, and Castellanos picks up the loose ball, turns, and hits a decent southpaw from 25 yards that goes just over the bar.
07:56
26 minutes: This match is going very well for Chelsea, who are limiting Atlético's attacking threat while looking good at halftime. They win a corner, which is half clear, and finally Bright shoots a volley towards the goal, but there is a defender in the way.
07:54
24 minutes: England leads Kerr's cross over the bar and takes a bit of Van Dongen's elbow to his face for his pains.
07:51
20 minutes: Save! There are no shots on target yet, but Lindahl has to throw a left leg to stop what would have been an own goal after Kazadi shoved a foot into Kerr's pass field to England.
07:49
18 minutes: Atleti wins another corner, and this time Santos sends him straight to the mixer, a very decent delivery that Berger finishes off.
07:46
14 minutes: Atlético win a corner, play short and the attempted return pass to Santos is taken out of the game by a defender, a criminal waste of a potentially useful piece.
07:42
11 minutes: Chelsea breaks, and a high pass to Kerr on the left is well cut by Kazadi as the Australian looked as if he were about to explode. Chelsea recovers the ball, however, and the play ends with a harder shot going wide. Still no shots on target.
07:40
8 minutes: Ludmila is Atlético's top scorer and main outlet. So far, she's regularly moving to the left, where most of her attacks are coming from, leaving Nkout alone in the middle.
07:37
5 minutes: Atlético obviously have to score, but not so much as not to concede, so the time has not yet come to take risks. So far they go pretty straightforward, which won't particularly scare Bright and Mjelde at the heart of the Chelsea defense.
07:33
2 minutes: The first shot of the day comes off Melanie Leupolz's right foot, and it's not very good. Lindahl watches it rumbling a yard or more across from 25 yards.
07:31
1 min: Peeeeeep! Atleti begins the game!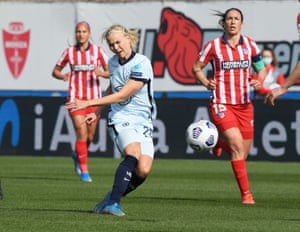 Updated

07:30
Players pose for slightly oddly socially distanced team shots before kickoff, which should happen in seconds.
07:28
The players are in his exit, going up some stairs from the exit of an underground player.
07:18
The pitch in the Stadio Brianteo in Monzao looks fabulous. BT Sport informs me that Michael Jackson played at the stadium twice on his Dangerous tour.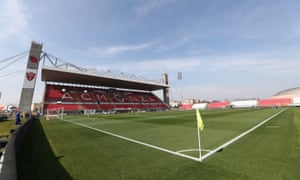 07:08
The teams!
The starting lineups have been announced and look like this:
Atletico Madrid: Lindahl; Kazadi, Aleixandri, Van Dongen, Strom; Castellanos, Silvia Meseguer, Santos, Duggan; Ludmila, Nkout. Subs: Peyraud-Magnin, Knaak, Sampedro, Ajibade, Tounkara, Laurent, Bernabe, García, Iglesias de la Cruz.
Chelsea: Berger; Charles, Mjelde, Bright, Andersson; Harder Leupolz, Ji; Kirby, England, Kerr. Subs: Musovic, Telford, Blundell, Carter, Reiten, Eriksson, Fleming, Spence, Fox, Beevor-Jones.
Referee: Stéphanie Frappart (France).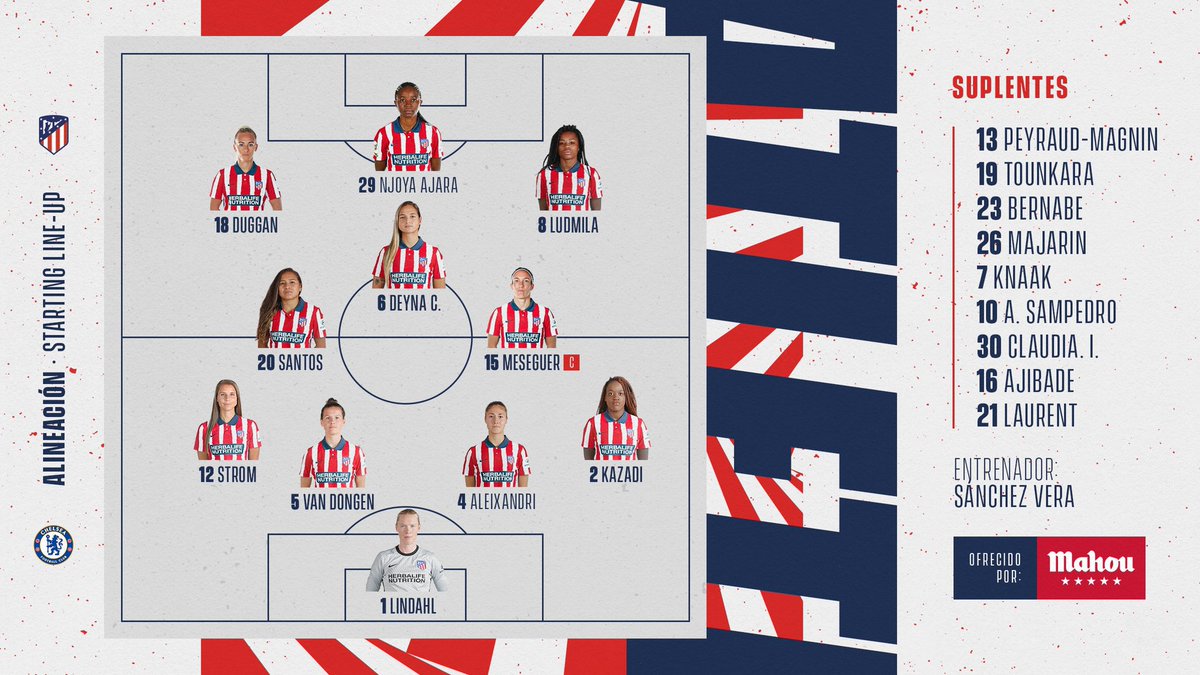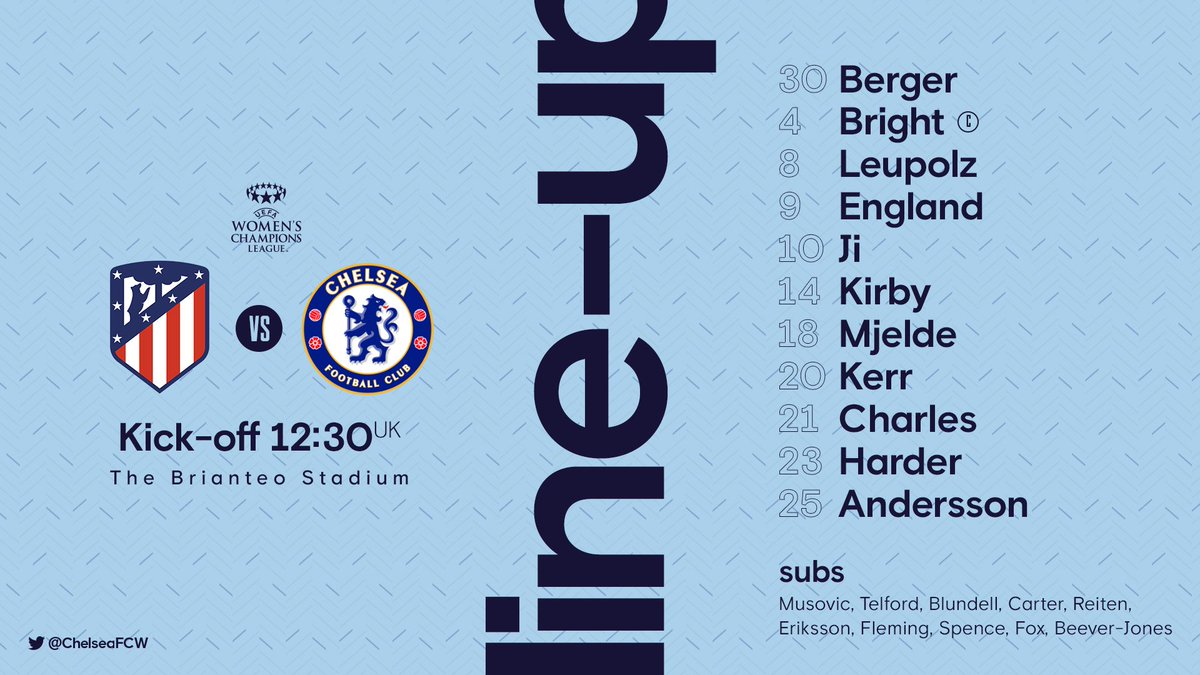 07:05
Hello World!
Chelsea, a semi-finalist in the last two seasons, have one foot in the quarter-finals after last week's 2-0 win over Atlético de Madrid, a score that makes the match look much more comfortable than it was, considering the situation. Two penalties won by the Spanish and that Ann-Katrin Berger saw tied, but it is also less impressive than it seems, given that Chelsea played the vast majority of the game with 10 players. Today they set out to finish the job against a fourth quarter in the Spanish First Division. "We know that we are halfway there and our levels of focus and concentration have to be even higher than in the first leg. The work is not done, "said Emma Hayes, his manager.
Atlético beat Real Betis 4-0 on Sunday, with an assist from England's Toni Duggan, but could have half an eye in Saturday's home derby against Real Madrid, who are one place and three points ahead of them in the league.
Here's the match preview for Suzanne Wrack. Welcome!
Updated




www.theguardian.com
George is Digismak's reported cum editor with 13 years of experience in Journalism