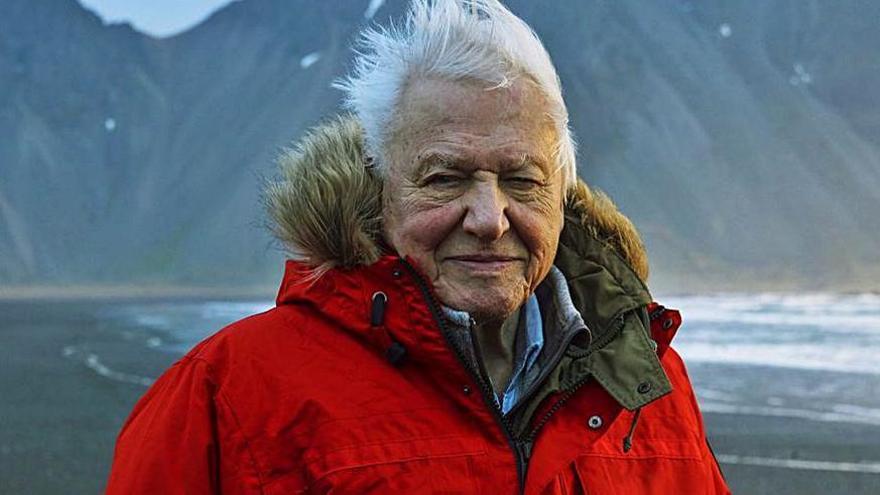 In the past nine months, David Attenborough, one of the world's most famous naturalists, has only left home twice, both times to go to the dentist. This has forced him to pull his wit and narrate his new documentary A Perfect Planet, through a microphone grafted into his kitchen through a window.
At 94, Attenborough is still in top form. This new exhibition of the world, which leads us to discover how nature works like a Swiss watch, is the culmination of a work of many years and that ended with the naturalist narrating the passages of history with a microphone, in the kitchen of his home and with a sound system that recorded everything from the garden.
"During the pandemic we were unable to travel to Bristol to record the narrative. So what we came up with was that, since I have a large garden and the kitchen leads there, with large windows, we could run a cable through a small window. A sound team would go to the garden and set up the necessary equipment to record what I was transmitting with my microphone and my computer, "Attenborough explains in a virtual chat with various media.
Journey to the bowels of the world
"When I was wrong, they corrected me from Bristol," recalls Attenborough, whose voice is used to relate what he defines as a trip to the bowels of this world and its incredible mechanisms so that, in one way or another, everything goes ahead.
«The novelty of this documentary is that there are many sequences that had never been recorded like this, because there were no drones. Since I started in this every year we find something new to discover. How long will we continue to find new things? I have no idea".
The use of these devices has allowed documentary filmmakers to record spectacular landscapes such as the thousands of flamingos stationed in a lake in sub-Saharan Africa, the descent into hell in a volcano of an iguana to plant its eggs or the bears of the remote peninsula of Kamchatka , in Russia.
«The sequence of the flamingos is one of the most impressive that I have seen in my life. I should not say that it is the best of the whole series, because it comes out in the first episode and I want you to see it in full, "commented the prestigious Attenborough with a laugh.
The series, which is made up of five chapters, each one based on the driving forces of nature – volcanoes, oceans, weather, the sun and, of course, humanity – arrives at the exact moment, according to Attenborough, with travel restricted by the pandemic and with the invitation to discover some facets of nature that surround us and of which we are not always aware.
A necessary series
"Everyone knows that we are at a crucial point and that is why a series like this is necessary. So that people understand what is happening and why. The first thing to do to find a solution is to recognize the problem and that is what is tried in this series, "said the naturalist, who also had no time to get bored during the quarantine in the United Kingdom.
«I am very old and I have not been able to leave. My daughter came to help me with the house, but the truth is that I have been very busy. Sorting my library, labeling the species that I have collected over the years … I have not been bored, personally I have not suffered much these months, but I understand that people who have been alone have had a bad time.
A Perfect Planet, produced by the BBC, can be seen through Movistar +

www.informacion.es
Digsmak is a news publisher with over 12 years of reporting experiance; and have published in many industry leading publications and news sites.