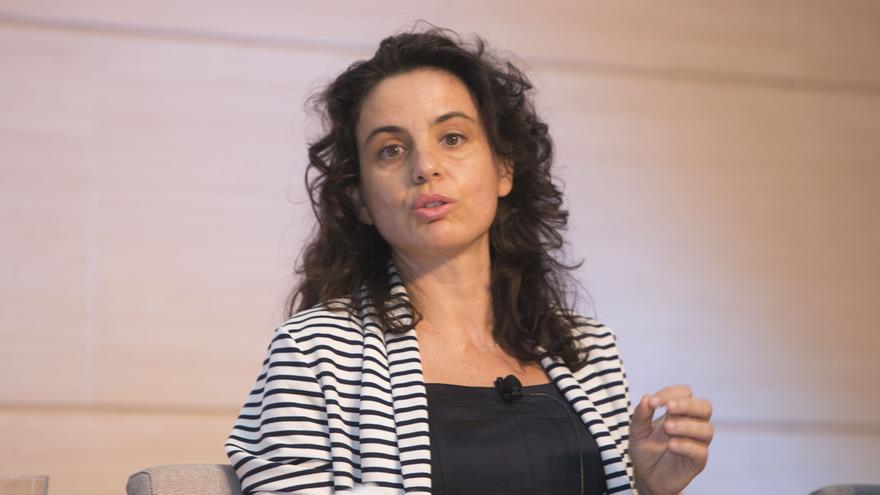 A relay with which it is intended to give a new impetus to the association that, in addition, becomes one of the first in this sector led by a woman, according to it.
The designation has also been accompanied by a expansion of the board of directors, which will have 25 members compared to the 12 it had to date. Thus, they join the same Antonio Sánchez Zaplana, José Ángel López Mayoralas, José Manuel Leceta Carcía, Joaquín Garrido Mora, Pablo Sánchez Pérez, Jose María Salinas, Mariam de la Iglesia, German Gonzalez, Manuel Bonilla Gavilanes, Julio Sánchez Sánchez, Lasse Rouhiainen, Gianni Cecchin and Gala Gil Amat.
Some names that are added to those of Aurelia Bustos Moreno, Andrés Pedreño Muñoz, Eduardo Manchón Molina, Andrés Torrubia Sáez, Javier García Martínez, Manuel Desantes Real, Nuria Oliver Ramírez, Rebecca Rippin, Alfredo Bataller Pineda, Ezequiel Sánchez Cascales, Pedro Pernías Peco and Ángel Pineda Álvarez, who were already part of the board.
During the assembly, Aurelia Bustos made a call to collaborate and work on a joint strategy and create a calendar of activities and projects to "feel proud of the things that happen in Alicante". The new president explained that "the idea is generate traction and that the associated companies see their sectors represented ".
Bustos also valued the work and effort made by his predecessor and stressed that the mission of AlicanTEC as a non-profit association that promotes technology and the knowledge society in Alicante "is very valuable because our region needs that impulse so that our young people can find work".
Thus, he pointed out that the association will promote scientific and technical careers among young people, in addition to supporting all kinds of actions in technology and medicine. In this regard, Bustos pointed out that there will be a special impact on promoting projects in HE in fields such as medical imaging, radiology, natural language, and Real World Evidence (RWE), a technique that is based on the use of data obtained in routine clinical practice to verify the effectiveness of certain treatments or drugs.
For his part, Andrés Pedreño was in charge of presenting the Association's Activity Report, which includes some of the claims of the association, as they are to favor to the maximum the employability of our young people and to favor the training "STEM" (technical, scientific and medical carts); effectively combat the gender gap or the introduction of "computational thinking" in primary and secondary education; or to favor the hybridization of computing with all specialties and disciplines.
Another claim is to support entrepreneurs and startups that will be affected by tougher conditions with Innovative Public Procurement and financially; or make the Public Administration more efficient, transparent and accessible to citizens and companies.
In this regard, from AlicanTEC they recall that administrations represent 51% of GDP in Spain, which is why a digital society is impossible if the public part does not undertake the same path.

www.informacion.es
Eddie is an Australian news reporter with over 9 years in the industry and has published on Forbes and tech crunch.