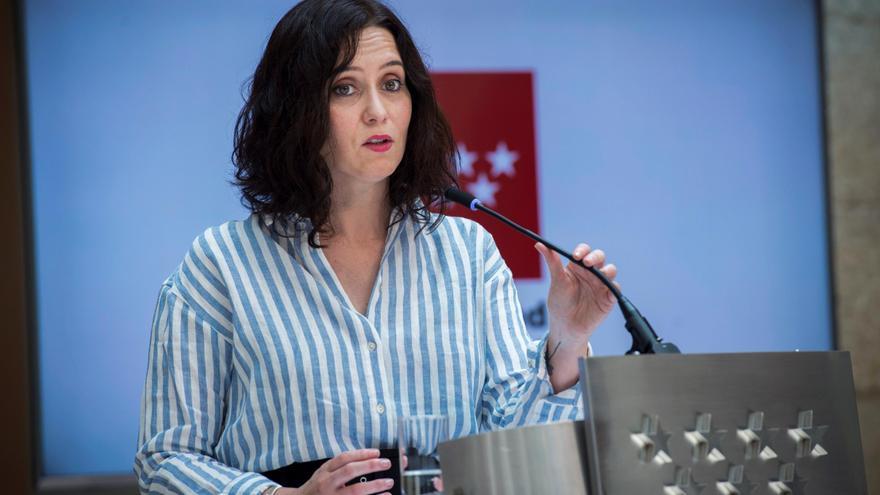 The acting president of Madrid, Isabel Diaz Ayuso, has set June 17 and 18 as the date for the investiture debate at the Assembly of Madrid and foresees that the inauguration of the councilors of the new Government will be on June 21.
Ayuso has suggested these dates during the meeting of the Regional Executive Committee of the PP in Madrid held this Thursday, sources close to the acting Madrid president have reported.
The PP list headed by Ayuso won the regional elections held on May 4 by obtaining 65 seats, to four of the absolute majority, so it will foreseeably be invested as new president of the Community of Madrid.
The decree calling for the regional elections already set June 8 at 10 am as the date for the constitution of the Madrid Assembly.
Then the president of the Assembly will call the parliamentary groups for consultations as a previous step to the plenary session and will propose the name of the candidate and the date of this plenary session.
In this case, Given Ayuso's victory, it is most likely that the PP will preside over the Assembly Table and therefore the dates set by the acting Madrid president prosper.
Specific, Ayuso has suggested that the investiture debate take place on June 17 and 18, her inauguration as regional president on June 19 and that of the new directors as well as the holding of the extraordinary Governing Council on June 21.
In his speech, Ayuso mentioned among the keys to electoral success the teamwork of the PP, the "firmness in decision-making" both in the Community and in the Madrid City Council and "the awakening of civil society to Sanchismo", according to sources close to the acting president.
Furthermore, according to the same sources, Ayuso has highlighted the need to settle the "votes given" to "expand the electoral base" of the PP with "criteria and not lurching", and being "aware that citizens no longer distinguish so much between left and right, but that they understand between an obscene power and free citizens."
In the Executive Committee, chaired by the president of the Popular Party of Madrid, Pío García-Escudero, the popular have attributed the increase in their votes to the sum of what Citizens have lost (who will no longer have representation in the Assembly when they obtain less of 5% of support) and the PSOE (that lost 13 seats), has informed the PP of Madrid in a press release.
In the meeting, held electronically, the mayor of Madrid, José Luis Martínez-Almeida, and the general secretary of the popular people of Madrid, Ana Camíns, also participated.

www.informacion.es
Eddie is an Australian news reporter with over 9 years in the industry and has published on Forbes and tech crunch.