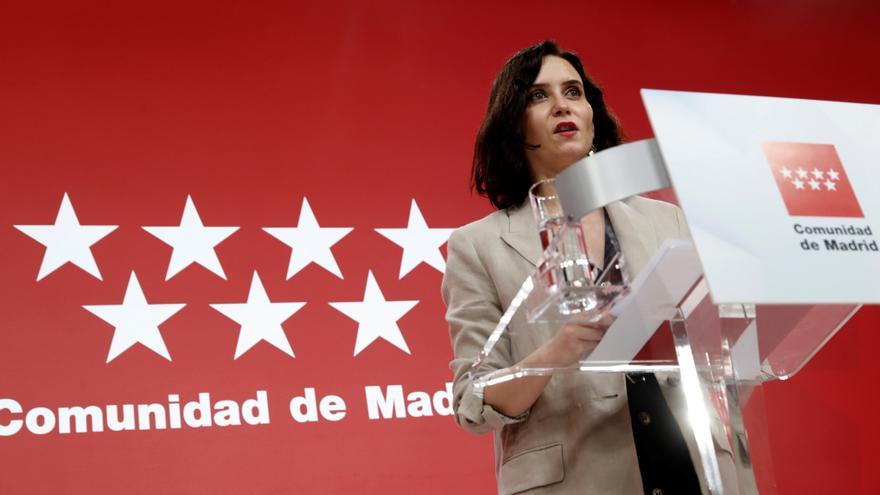 At the turn of the summer and just a month after the clash between Ayuso and the head of the Consell, Ximo Puig, on account of the tax reductions in this autonomy, the Madrid leader has announced her willingness to eliminate all her own taxes, that is, those taxes that the communities create and that are outside the competence of the state.
The debate is served and not so much by the impact of the measure. In Madrid there are only three own taxes for which 3.4 million are collected, that is, 0.02% of everything entered. Own taxes are poorly developed in most communities and revenues are not very relevant in budgets, although they are a strategic instrument to deepen fiscal autonomy and influence economic activity, as is the case of environmental taxes.
New challenge
Regardless of the impact of the measure, Ayuso's announcement poses a challenge to the Sánchez government, which is preparing a tax reform and which at the time spoke of legal changes that prevent unfair competition between communities on account of taxation.
But, in addition, it delves into the open confrontation with the Botànic and that reached its climax this July when President Puig took the flag of fiscal harmonization to Madrid and suggested measures to correct the advantages that Madrid has due to the capital effect and that allow it a financial adequacy that the Generalitat lacks because it is under-financed. It should be noted that the new tax advantages in Madrid deepen a policy of tax rebates such as Heritage, with a much greater budgetary impact.
In addition, the debate on tax reform is closely linked to that of regional financing, a melon that should be opened now and in which the positions of the Community of Madrid and the Consell are different. Ayuso's announcement animated social networks yesterday with the reply of senior officials of the Botànic. The regional finance secretary, Francesc Gamero, spoke of a "populist and demagogic measure contrary to the most elementary principles of tax law and fiscal justice" and recalled the Community's under-financing situation.
The suppression of own taxes in Madrid also contrasts with the policy of the Botànic, in favor of new autonomous tax figures. In fact, those created by the 2021 budget measures law (the one that taxes the ownership of empty homes and other new environmental ones) are pending application.
Currently, the Consell has two taxes of its own inherited from the popular stage: the tax on activities that affect the environment and the tax on waste disposal in landfills. The Consell collects 25 million euros from its own environmental taxes, ten times more than what Ayuso intends to eliminate represents.

www.informacion.es
Eddie is an Australian news reporter with over 9 years in the industry and has published on Forbes and tech crunch.