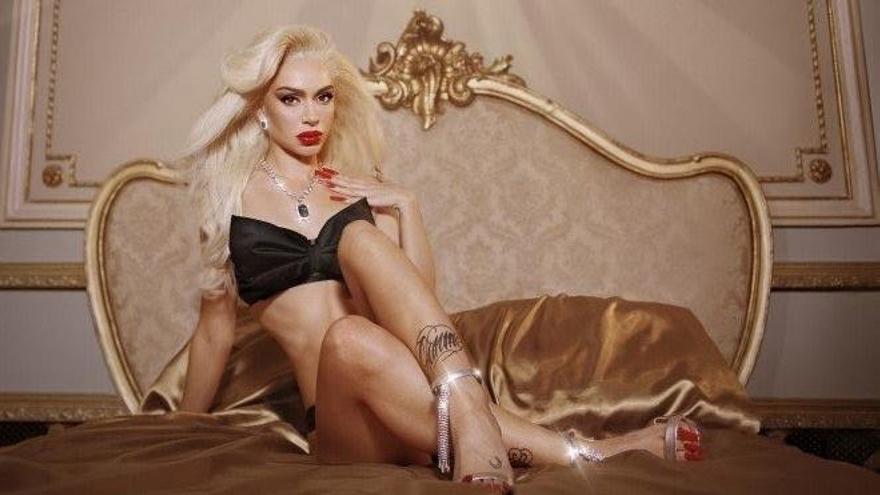 Safe, overwhelming and sexy; This is how Bad Gyal is shown on his new EP 'Warm up', which with sounds inspired by the 'dancehall' seeks that whoever hears it and dances it "feels that they can eat the world, feel like the fucking master", the singer assured in an interview with Efe.
'Warm up' (Interscope Records) is the new album by Alba Farelo, better known as Bad Gyal, an extended play (EP) work by nine songs, four of which are new songs ('Iconic', 'Judas', '44' and 'Gasto'), and the others are previously published singles, such as 'Blin blin' or 'Learning sex'.
A work with which he once again gives visibility to 'dancehall', the Jamaican genre that she introduced in Spain in 2016 with songs like 'Fiebre' and that started "a trend, from which many new artists came out later," explains the singer.
"Jamaica is always there," he affirms, "it is where I am always inspired and where the artists I listen to come from. From them I have created my personality and my musical taste."
But it is not the only latitude from where the sounds of 'Warm up' arrive, an EP in which Bad Gyal has had the collaboration of international artists, such as the Puerto Rican Rauw Alejandro, the Argentine Khea and the Nigerian Rema, three very different singers, who contribute their personal melodies and sounds.
Despite these varied contributions, all the songs on 'Warm up' have something in common: security and self-esteem, because, as Bad Gyal reveals, "thanks to music I have managed to love myself a lot and not be afraid".
Although at first its lyrics and its 'autotune' (digital modification of the voice) created rejection in the Spanish music scene, over time the public has understood it better and now there are many who see her "almost as if she were their cousin or their neighbor," she explained.
Bad Gyal no longer feels like a rarity or novelty, but an established artist who wants her music to be "a celebration of oneself" that allows people to "have fun, eat the world and feel like the fucking master."
An energy that he shows in 'Iconic', one of his favorite songs on the EP, which speaks of his style and which he defines as "a unique and special garment".
'Blin blin' is also an important song for Bad Gyal because it marks a before and after: "From 'Blin blin' I have an incredible confidence in myself and, in addition, I am aware that I am good at this and I do not underestimate myself".
In addition to self-confidence, another of the pillars of Bad Gyal's lyrics is sex because, in the context of machismo and misogyny that she observes in urban music and in society, she uses it in her songs as a form of female empowerment.
"I have not been the first nor will I be the last, and I think that the more and more diverse women dare to speak about their sexuality in a different way, the better ", affirms the interpreter of songs like" Pussy "or" Learning Sex ".
Tracks that he is eager to sing live, on the tour that he hopes to be able to resume in summer and in which there will be a lot of sensuality and a lot of dancing, he has advanced.
The tour that Bad Gyal had to interrupt due to the pandemic "had a lot of scenery and needed a lot of space on stage and large capacity", something difficult in these times, but the Catalan hopes to be able to adapt to the restrictions and regain contact with her followers as soon as possible.

www.informacion.es
Eddie is an Australian news reporter with over 9 years in the industry and has published on Forbes and tech crunch.