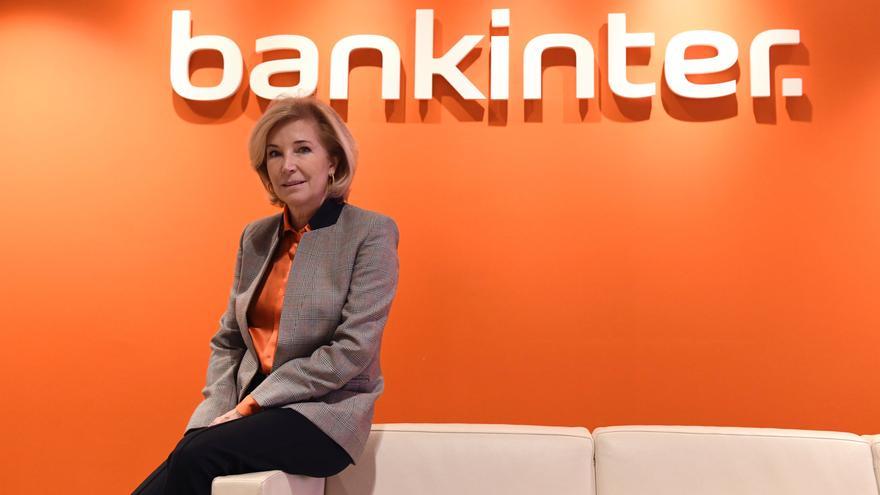 Bankinter obtained a net profit of 1,333 million euros in 2021, what it means multiply by 4.2 the result of a year before, Thanks to the extraordinary capital gain of almost 896 million which was recorded with the IPO of its insurance subsidiary, Direct line.
Discounting this impact, the bank's profit amounted to 437 million, 38% more than in 2020, due to lower provisions to face the impact of the coronavirus pandemic, according to information sent to the stock market supervisor this Thursday.
In a statement, the group that leads Maria Dolores Dancausa highlights that 2021 was a year of record growth in commercial activity, in which new mortgage production grew by 58%; customer funds, 11.5%, and investment funds, 30%.
All account margins experienced growth: the net interest income grew by 2.3%, to 1,275.3 million, despite the environment of low interest rates, while the gross margin, which includes all revenues, grew by 8.6%, up to 1,855.3 million.
in this margin income from commissions takes on a special role, which represent 33% of this heading and add up to a total of 603 million, 21% more than in 2020.
The margin of exploitation before provisions exceeded 1,000 million euros for the first time in the bank's history, specifically 1,002.1 million, 13.9% more than in 2020 and 19% more than in 2019, the year before the pandemic.
The return on equity, ROE for its acronym in English, excluding the capital gain of Línea Directa, reached 9.6%, compared to 7.03% in 2020, when this ratio was affected by the provisions to face the pandemic.
As for capital, Bankinter maintains a 'fully loaded' CET1 ratio -which includes all regulatory capital requirements- of 12.1%, well above the ECB's requirements, which are 7.68%.
The non-performing loan ratio, for its part, stood at 2.24% at the end of 2021, thirteen basic points less that a year ago, without the end of the mortgage moratoriums having made a dent in that data, the entity underlines. NPL coverage is 63.56%, 302 basis points higher than at the end of 2020.
With regard to liquidity, Bankinter explains that it has a negative commercial gap, with a ratio of deposits to loans of 108.5%.
All these good ratios have allowed Bankinter to place itself in the last stress test of the European Banking Authority (EBA for its acronym in English) as the most resilient bank in Spain in the face of adverse macroeconomic situations, and the third best in Europe, recalls the entity.
The bank also recalls that it has recovered its traditional shareholder remuneration policy by paying two dividends charged to the recurring results of 2021: the first in October, for a global amount of 119.78 million, and the second in December with a new payment of 46.26 million euros, which means redistributing half of its profits entirely in cash.

www.informacion.es
Eddie is an Australian news reporter with over 9 years in the industry and has published on Forbes and tech crunch.