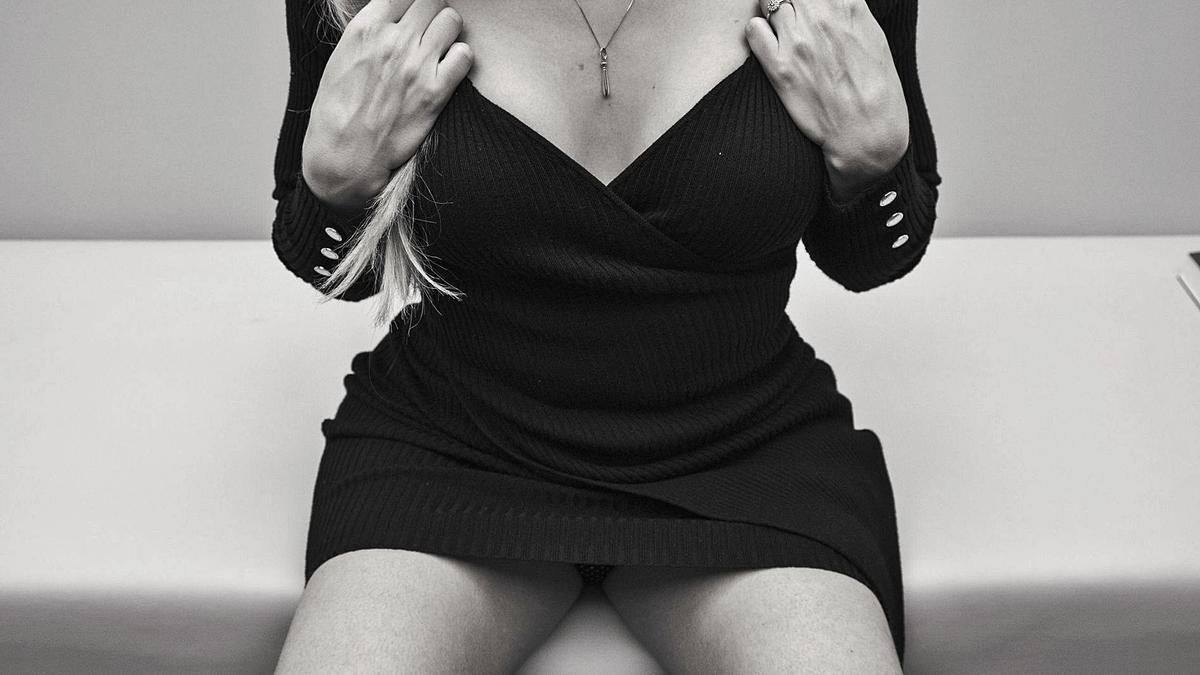 Between Srta. Baby, user with whom he began to reign in social networks, and Bebi Fernandez, there are six years apart and 200,000 readers. What has remained in the trajectory of this Alicante born in 1992, whose true identity is unknown, is the crude feminist discourse against gender violence and sexual exploitation in a society that believes that "it does nothing" .
With his first novel, Memories of a wild, he sold more than 85,000 copies. Yesterday it jumped onto the shelves of Reina (Planeta) bookstores, although since the pre-sale was announced it has become the most demanded novel on Amazon. This is the second and final part, she says, of a "fast-paced thriller" that addresses a story in defense of women, as a crude portrait of a society that hides "great doses of violence and cruelty."
The confinement prompted this graduate in Crymonology, specialized in gender violence and organized crime, to shape this novel that has "a lot of truth" inside. He says that when he ended Memoirs of a Savage "I already had the second part in mind." "I was clear that the story was unfinished, I had my own ending but I decided not to tell it, so in this extraordinary year I began to write … I am an impulsive author, I do not write, I vomit." And so it was because in three months Reina was finished.
In it she tells the story of two young Colombians who return to Spain in February 2020 after going to study for a while in Bogotá. Both are survivors of a plot of sexual slavery and, upon their return, the past returns, giving rise to a bloody cold war, "where the limits of good and evil are blurred". This novel is conclusive, it closes the plot of the first installment, "although I wanted to focus more on the thriller, on the action, on explaining things that I did not explain before and I consider very necessary; I elaborate more on the criminal to make the reader discover not only the violence of these organizations but also tell how they are gestated and who these men are and that puts the reader in a big emotional bind ».
The theme that focuses her novels, and also her vital attitude, is "social denunciation, not just feminism." As an expert in criminal organizations for ten years, archival documentation was not very necessary. «My documentation is in my experience and with my facet of artist what I do is to fiction all that reality». Also, "one thing is to document and another is to be there and see it, and I have been on that battlefield."
Anonymity has been something "necessary" because of the topics it deals with and knows, although it would be easy to think that one can be irreverent and courageous from a pseudonym. "I believe that to face the face would not be more courageous, it would be a mistake because if I faced the danger that this entails, I could not give a speech as powerful as the one I give." He affirms that «telling a truth like the one I tell in my novels, which is very dangerous, would be a problem … they kill me, come on; to be brave is to tell everything, to come to the fore does not lead to anything ».
That's why she started out as Miss Bebi. "I put that user on the networks because the nuns at school always used to scold me with the lady before and when I discovered feminism I realized that this lady is a way of infantilizing women." And that is why he signs his novels as Bebi Fernández. "I always say that I am many women in one, I am multifaceted and in my life the contrast of functions, and even my character, is an antithesis."
One of those women is the one who became a phenomenon in networks for her acid and brazen feminist allegations. «In networks I am very critical, very humorous, but as a writer I am very serious». He says that he does not consider himself an influencer because he does not monetize his presence in networks – "the influencers themselves do not consider me as such" – but they do consider an activist.
If you think about what his books contribute, he affirms that telling something «that exists today, with mafias within our social structure, clandestine brothels in our cities, and doing it from the emotion, something that brings more fighting spirit to the person than read this novel because it is a thriller with an important social claim ».
She considers that something has improved the situation, "at least in terms of the fight against violence against women, but social changes cannot be achieved in a day; The effects of this generation of activists will be seen later.
It can be confusing that a feminist accompanies interviews with photos with a cleavage, a miniskirt and her legs parted. But he claims that "it is a prejudice." «It is society that makes a woman see herself as an object, I think it is the other way around, I have always played with my physique and my way of being. We make it incompatible but it never has been.

www.informacion.es
Digsmak is a news publisher with over 12 years of reporting experiance; and have published in many industry leading publications and news sites.