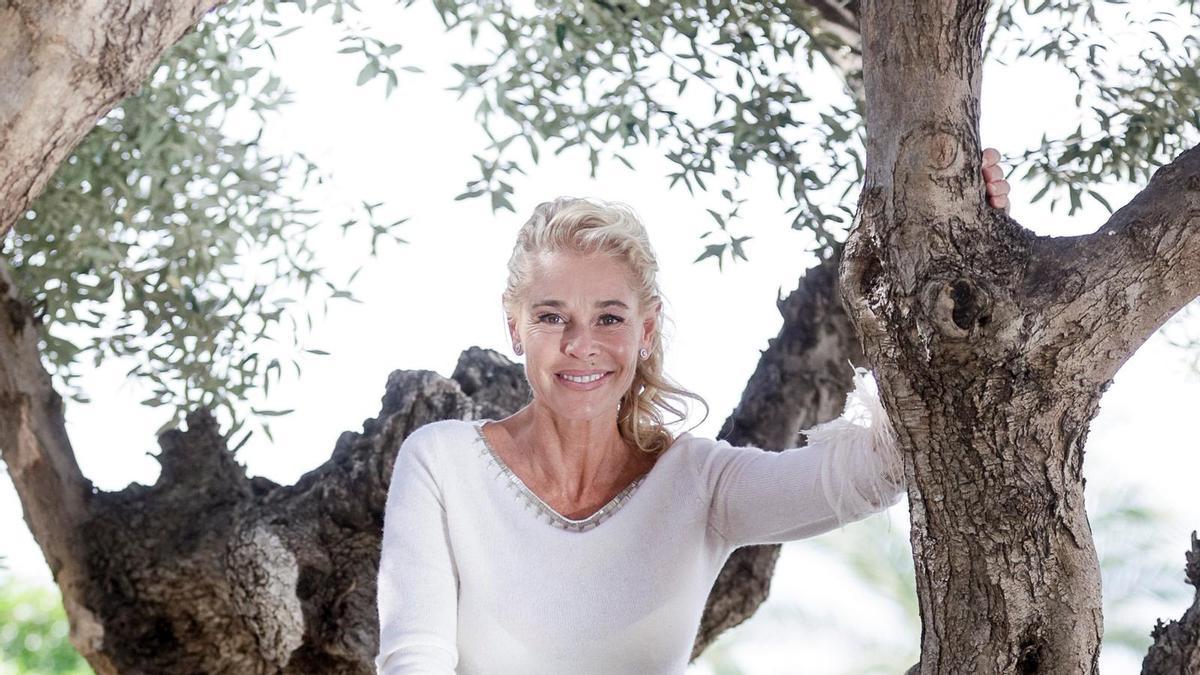 Actress Belén Rueda, who received the Grand Honorary Award at the Sitges Fantastic Film Festival this Friday, highlighted that, to be an actress, "You have to have an emotional memory."
After considering that "Sitges It is a festival that continues to maintain the same spirit, great enthusiasm, new ideas, and open to giving visibility to new creators, both directors, producers or actors ", has revealed that it was" a pleasant surprise "to receive last night the Grand Honorary Award from Juan Antonio Bayona, with whom he presented the opera at the contest director's cousin, "The Orphanage."
"When I saw Bayona, feelings were mixed, not only because he was a director who gave me the opportunity, but because he stays in your life as a friend, and for both Sitges it was takeoff ".
That "emotional memory" of which the actress speaks has to do with "more than just learning the texts."
Wheel does not perceive Differences between a fantasy or genre film and a drama or comedy at the acting level: "In fantasy films there is less text, but there is a lot of emotion, and that means that you have to say things from your emotional archive, and just as there are very intense moments, in the filming there are times when we laugh a lot ".
In reviewing her career, Belén Rueda recalls her first film shot in Argentina, 'Seventh', with Ricardo Darín, in which he lost his daughters and that, along with the plot of'The orphanage', provoked, jokes, to be told: "You seem like a good mother, but I would never leave you my children."
That relationship with Latin America continued with "You will not sleep", by the Uruguayan director Gustavo Hernández, and his next work to be released will be "El grito de las mariposas", a Hispano-Argentine co-production which, in the form of a thirteen-chapter miniseries, tells the story of the Mirabal sisters, assassinated by the Trujillo dictatorship in the Dominican Republic.
From her already long filmography, Belén Rueda is proud of all her films, but "Sea Inside" was very special, because Alejandro Amenábar opted for her, and "It was a struggle, since many said it was too labeled for participating in the television series of 'Los Serrano' and it seemed that you could not make movies, or change gender ".
The actress refuses to be the example that these difficulties can be overcome: "I am one more example that shows that it can be done, but there are also examples of Nathalie Poza, Aitana Sánchez Gijón or Carmen Machi ".
Apart from the 'fantastic' 'The orphanage', 'Julia's eyes' or 'The body', He has also fondly evoked 'Sara's notebook'.
Although he studied architecture, he would not trade any profession for acting, because "Being able to work on what you like and make a living from it is a luxury."
Asked about the cinematographic direction, she answers bluntly: "Yes, I would like to direct, but not yet." His most immediate desire, on the other hand, is to be able to get into executive production, "to be able to give way to ideas or projects that I like".
Belén Rueda is delighted that they have turned her into "the muse of spanish terror "or" the queen of scream"And from his debut in the genre, he cannot forget the first meeting at a table with Bayona, the screenwriter Sergio Sánchez and Guillermo del Toro.
From "The Orphanage" highlights "the humanity that the film conveyed, the different approach it gave Bayonne and it was very well written. "
He concluded by praising the role that festivals such as Sitges have played in recent years, which "are causing the genre to be considered at the same level as any dramatic film or comedy".

www.informacion.es
Eddie is an Australian news reporter with over 9 years in the industry and has published on Forbes and tech crunch.