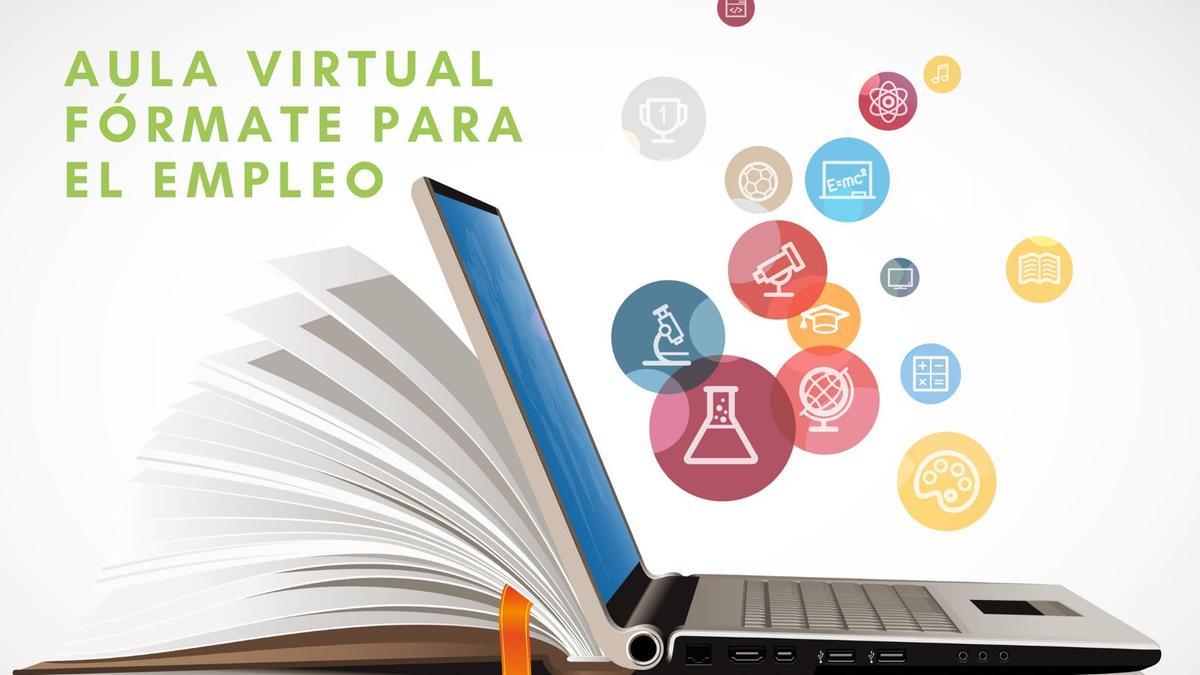 The employment area of ​​the Benejúzar City Council, directed by the mayor Jose Antonio Garcia Gomez, has presented two new programs with the aim of reaching all Benejúzar residents who are unemployed or who need to improve their qualifications. Both free performances are part of "an innovative line that is based on the use of new technologies, adapting to current circumstances and allowing a greater number of participants to be reached", the councilor explained at a press conference.
The "Virtual Classroom: train for employment" has been in operation since October. Fifty people have already benefited from this initiative registered in Benejúzar. It is an online training platform, with 130 courses of different subjects (ccommerce and marketing, languages, forklift handling, environment, food and office automation, among others) and a methodology based on online teaching, which allows you to follow the course from anywhere and make learning compatible with your family and work responsibilities, as well as learning without having to travel.
The second action, "Relanzárte Benejúzar", is an online itinerary structured in six sessions through which "the knowledge will be acquired to establish a roadmap for propose active job search, preparer curriculum vitae attractive, digital and agile skills, improve key skills such as public speaking, plan the job search period with good habits and learn digital tools to gain productivity and access new channels to find employment through the Internet ", according to the same source. This initiative will end with a networking or business meeting in which participants will learn first-hand the needs and opportunities offered by local companies and relevant and leading institutions such as the Digital District, which is also the event organizer.
"Relanzárte Benejúzar" is an online itinerary structured in six sessions through which "the knowledge will be acquired to establish a roadmap to plan the active search for employment, according to councilor José Antonio García
Garcia has stated that "after the last months and the changes we have experienced, we have made an effort to start these two projects and reach the maximum number of unemployed people and promote their connection and the acquisition of new skills and abilities to achieve the final objective of being able to insert them into the labor market in the best possible conditions ". The councilor added that "for this government team employment has always been a priority and it will continue to bet on training and orientation actions such as those that concern us, also taking advantage of all those employment promotion programs that are published by other organizations such as Labora ".
The registration period for both programs is open. The "Virtual Hall " It is only aimed at people registered in Benejúzar and they can register through the municipal website www.benejuzar.es ; "Relaunch you" It is open to all those who are interested, until the number of places is completed www.relanzartebenejuzar.com

www.informacion.es
Digsmak is a news publisher with over 12 years of reporting experiance; and have published in many industry leading publications and news sites.