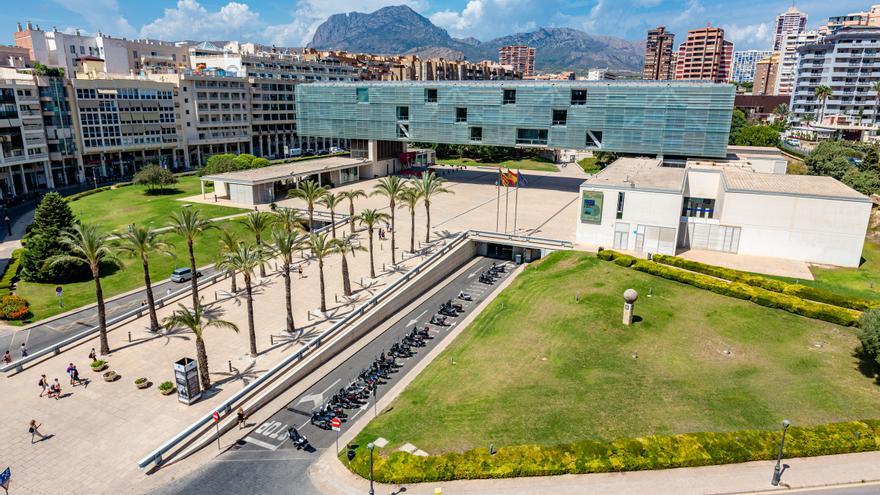 Building maintainers and information assistants. These are the profiles most demanded by the Benidorm City Council to hire a total of 57 young people under the age of 30 who are registered as job seekers for a year.
The Benidormense Consistory has registered this Wednesday in LABORA the offer to cover all the places included in this new municipal employment plan, in which it plans to invest just over 1.7 million, 1.1 of which are financed with European funds, while the City Council will contribute the remaining 625,000 euros.
The hiring is part of the EMPUJU program, aimed at employing young people under 30 years of age. The 57 positions demanded by the City Council correspond to 15 occupations, which require "different types of qualification," according to municipal sources. Specifically, the offer includes 15 positions for building maintainers (LABORA registration code 71911012) and another 15 for information assistants (code 44121011).
To these are added two other positions for graphic and multimedia designers (code 24841012); one of social media managers (code 26511085); another of sociologists (code 28211048); one of industrial organization engineers (code 24311072); and another one from mechanical engineers (code 24331041). Likewise, four architects are required (code 24811013); an average Human Resources technician (code 26241041); a lawyer / technical medium legal advisor (code 25111040); one technician in foreign trade (code 35221023), three technicians in microcomputer systems (code 38121023); four computer application programmers (code 38201017); an accounting technician (code 34031016) and six education and free time monitors (code 37241034).
At the time of starting the candidate selection process, Espai LABORA will carry out a survey among the unemployed in Benidorm registered in the demanded occupations and the City Council will send a list of the people who will participate in the selection process, according to municipal sources. . The mayor of the city, Toni Pérez, Toni Pérez, has explained that in order to aspire to these positions the candidates must be registered as unemployed in the Espai LABORA and has advanced that the objective of the Consistory is that this program can be launched next November and will last for a year.
A "great job plan" with 141 contracts
In addition to the 57 positions offered within EMPUJU, the Benidorm City Council is also going to launch the ECOVID program, aimed at unemployed people over 30 years old, with which 84 people will also be hired for 12 months.
Among them, 55 positions are offered in the customer service area; 10 from building maintainers; four from maintenance and repair electricians; seven of forest laborers; and eight from public works laborers.
Mayor Toni Pérez stressed that for his government team «the best social policy that can be promoted by the City Council is employment, and for this reason this great employment plan has been designed with which, between the two programs, it will be to be able to hire more than 130 people ». Specifically, if all the positions offered are covered, this employment plan will cover a total of 141 contracts.

www.informacion.es
Eddie is an Australian news reporter with over 9 years in the industry and has published on Forbes and tech crunch.