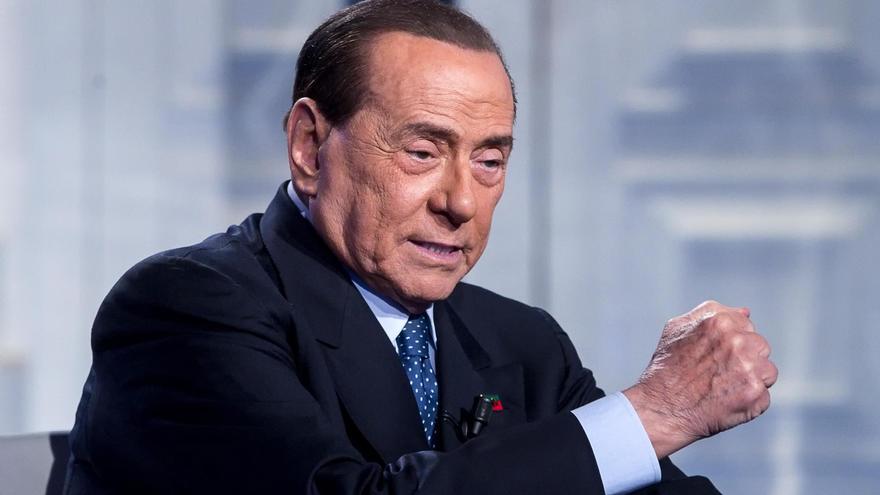 The former Italian Prime Minister, Silvio Berlusconi, and the leader of the far-right Liga, Matteo Salvini, are currently negotiating the creation of a single party or other formulas with which to compete in the general elections of 2023.
"Yesterday I met with Salvini and I can tell you that we agree on everything: We have talked about continuing together to reach a center-right force united in the next elections, "Berlusconi said today when intervening by telephone at an electoral event in Turin (north).
The Italian right participated in the 2018 generals with a coalition formed by Berlusconi's Forza Italia (FI), the Salvini League and Giorgia Meloni's Ultra Brothers of Italy (FdI).
This coalition was the first force in the country, followed by the Five Star Movement (M5S) alone, and its formula has been repeated in successive elections with notable success, given that it governs in fourteen of the twenty regions of the country.
The pact allows the Italian right to position itself as the leading force in votes but, in practice, the parties that make up the alliance go free in Parliament, which weakens their action.
For this reason, in recent times there has been talk of uniting formations: Salvini proposes a right-wing "federation", while Berlusconi, at 84 years old and convalescing from the aftermath of COVID-19, speaks openly and directly of a "united party" .
An idea that Salvini does not disdain either: "The aim is to make joint action in Parliament even more effective. We have given for a federation (of the right) and, therefore, on the way to the single party that Berlusconi imagines for 2023, "said the far-right leader after the meeting.
An increasingly relevant part for the right did not participate in that event: Giorgia Meloni, the leader of FdI, of whom all the polls predict a meteoric advance, to the point of brushing against the primacy of Salvini on the Italian right.
A growth that Meloni has achieved thanks in part to the pthe sole opposition that exercises the Government of national unity of Mario Draghi, supported by the rest of the parties in the hemicycle.
One of his closest collaborators, Francesco Lollobrigida, spokesman for FdI in the Chamber of Deputies, assured today that for his party "the agreement of the current center-right coalition is fine as it is" because its diversity provides "wealth."
Even if also recognized that "surely a greater coordination would be convenient" parliamentary.
Analysts point out that Berlusconi's interest is to avoid the irrelevance of his party, which is around six percent of the votes and is marked by high-profile desertions, while Salvini's would be to run as the new face of the moderate and liberal right.

www.informacion.es
Eddie is an Australian news reporter with over 9 years in the industry and has published on Forbes and tech crunch.