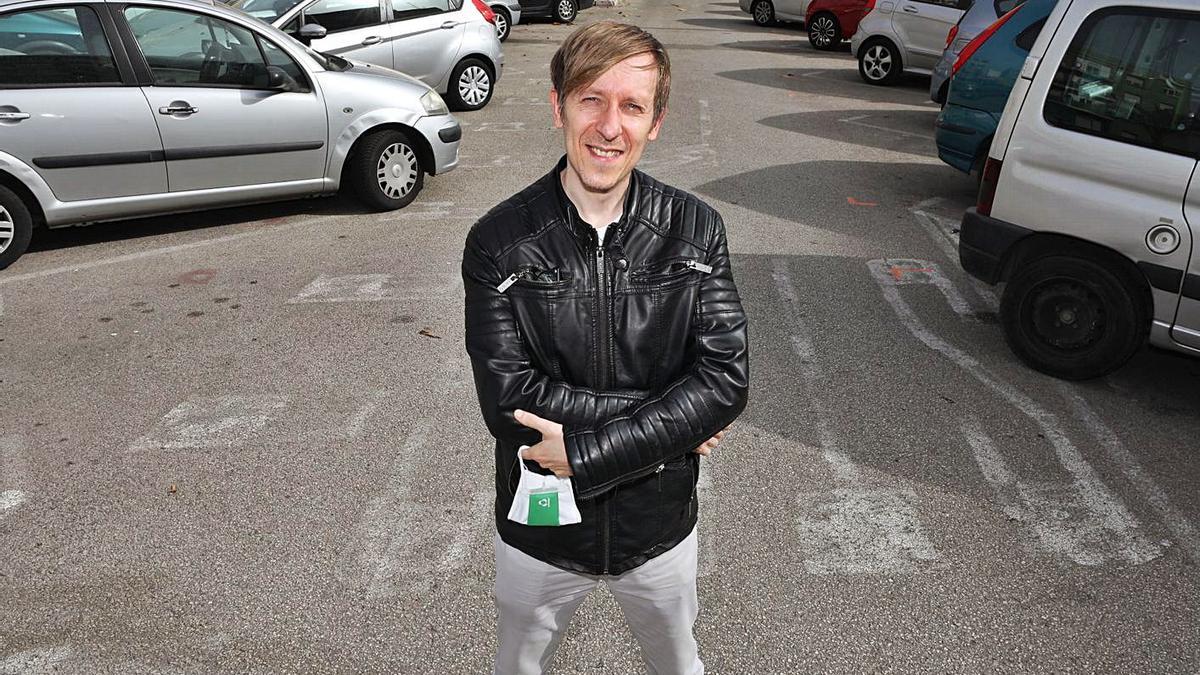 We have been talking about the future location of the Palacio de Congresos for a long time. Why have you decided to create the platform right now?
Because that is when we have been able to debate and reflect on the different positions from the Provincial Council and the City Council. There are other groups that are positioning themselves in another location, such as Candalix. We want to ensure that not all citizens think this way and as a neighborhood movement we propose that it can be good for Elche and for the Carrús neighborhood. We have several associations that want to join the platform.
What support do they already have and what do they hope to collect?
We are in a preliminary phase of contact and probing. We already have some like CC OO, UGT or the manager of popular celebrations. We are also contacting others such as the Federation of Associations of Mothers and Fathers or the merchants of Carrús. We are going to try to reach the largest number of groups, neighbors, unions, businessmen …
Why is it good for Carrús to have a Conference Center?
It can have various benefits. From an economic one, to relaunch businesses in the area, at the level of shops and restaurants and other social benefits, to relaunch a neighborhood that has been a bit degraded in recent years and that can serve as a boost to generate an activity, for example hotels and restaurants and that raise the level and value of the area.
And does Carrús have the capacity to house these new hotels and other services?
We think so. One of the arguments is that there are no hotels. So we're never going to make any equipment there? I believe that the installation of the Palacio de Congresos itself is going to generate a demand and a need that the economic enterprise will respond to. There is space so that nearby hotels can be generated.
Groups of businessmen have taken a position against it. Could this influence the decision to take it elsewhere?
We do not think that all businessmen are against the Carrús neighborhood, but only a business association. I do not think that it is the majority voice of the Elche businessmen. Any group can say what they think and that is what we are doing with the platform. When asked why in Carrús? we flip the sock, and why not? You have to think about a city project and benefits for the environment. That it is not only a beautiful infrastructure for those who come, but also good for the neighborhood.
The alternative is Candalix. Do you think more in the center than in the neighborhoods?
Our approach is that. Whenever it is said to do something in a neighborhood it is discussed. Q what does everything have to do in the center? It already has many infrastructures, such as the Congress Center itself. You cannot build a Congress Center in each neighborhood, but this one in Carrús. We must refloat the neighborhoods and Carrús deserves to have this.
He said it would be an incentive for a very run-down neighborhood. What else does Carrús need to revitalize it?
The problem of Carrús is not solved with a Conference Center. Such a large neighborhood, with 70 or 80,000 inhabitants, needs a comprehensive solution, green areas and other facilities, and we will continue to claim that. But before the possibility of an investment like this coming, we have to take advantage of it. It has always been a neighborhood of working and humble people, but young people do not want to stay in Carrús. You are getting old and you need motivations for people to stay here.
And how do you get that?
We must try to renew certain roads and certain spaces that need modernization, such as Avenida de la Libertad, which is an artery that surrounds Elche and separates Carrús from the middle of the city and has been abandoned. It can be turned into a wide boulevard that generates economic attraction, and that is not the barrier that it is. .
The debate on the location faces the City Council and the Provincial Council. Has it become a political issue?
We think so, and that is another reason why we created the platform, so that citizen opinion and the benefits it can have, beyond ideologies, for an entire neighborhood be taken into account.

www.informacion.es

Digsmak is a news publisher with over 12 years of reporting experiance; and have published in many industry leading publications and news sites.