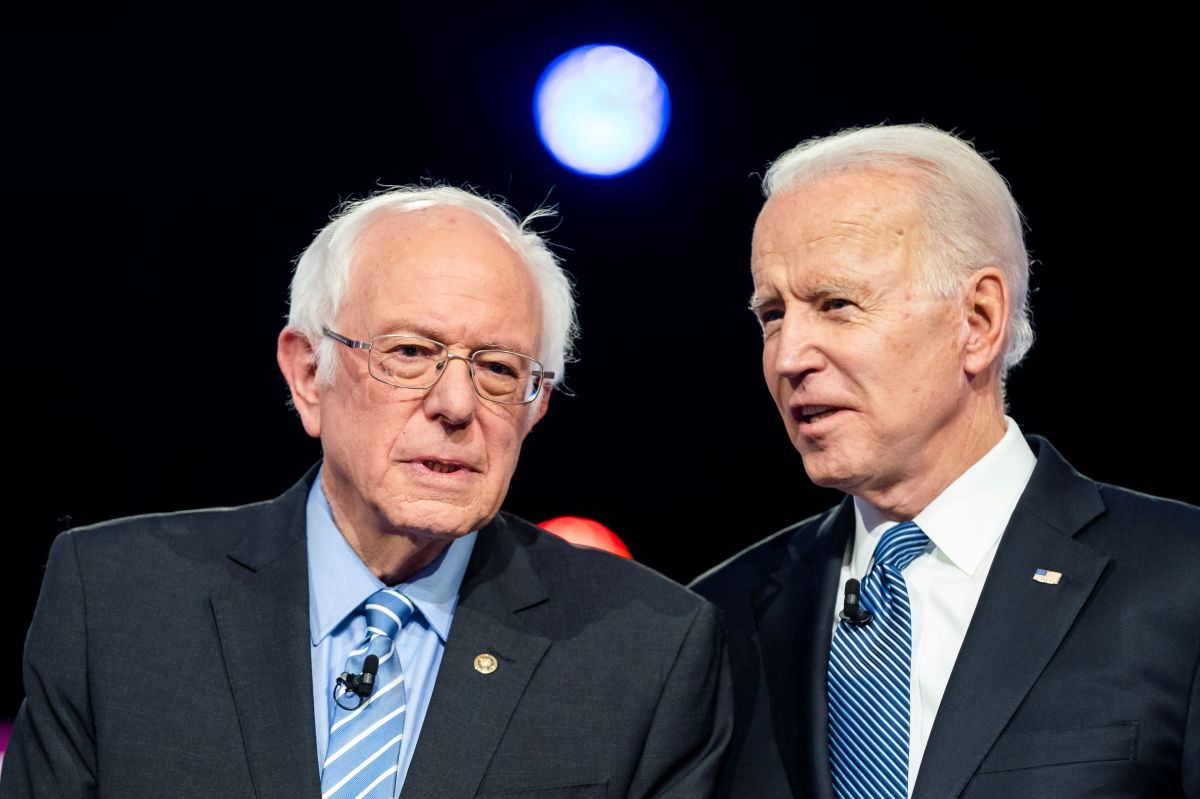 Sanders believes that under the Joe Biden Administration it will be easier to approve financial aid for coronavirus.
Photo: JIM LO SCALZO / EFE
Senator Bernie Sanders said that although the $ 600 per stimulus check that would be approved in the United States Congress as part of a new economic package for coronavirus is not exactly what was driving, it is a good start.
"This is, in a sense, a down payment; this is not the end of the discussion, "said Sanders this Wednesday in an interview with CNN.
"But I feel good that at least we made some progress. A week earlier, no one was talking about direct payments, "added the politician while highlighting the pressure exerted by his" progressive friends "in the House of Representatives to include direct payments in the bipartisan plan presented in the Senate.
I am happy to say as we enter the holiday season, when so many families are struggling, at least there will be direct payments for every working class adult and their children, and an extension of unemployment benefits.

It is not enough, but it is progress. pic.twitter.com/schw1BopPk

— Bernie Sanders (@BernieSanders) December 17, 2020
In passing, Sanders blamed the Republican Majority Leader in the Senate, Mitch McConnell, by the initial dismissal of a second round of stimulus.
"Can you believe it? In the midst of this terrible pandemic, everyone is afraid of contracting the virus, and you have 90 million people who cannot go to the doctor if they get sick. Many of us have fought for adequate funding and faced a lot of resistance from Mitch McConnell and the Republican leadership, "he argued.
The politician from the socialist line explained that the stimulus checks that congressmen would approve would include the same amount of money per dependent.
"What we have now is not enough, but it is something, and I am just happy to say that as we enter the holiday season when so many people are worried about how they are going to pay off debts, when are they going to be evicted, if they are going to To be able to feed their children, at least, it will be a payment of $ 600 per adult and $ 600 per dependent. So that's a start. But I want it to be better, "insisted the Vermont senator.
Extended unemployment assistance
Sanders also highlighted the extended unemployment assistance that would be part of the package of just over $ 900 billion.
"The other thing that we are going to have are the benefits extended by unemployment. As you have indicated, unemployment is very high, many people have no income. Again, it is not as much as I would like, but I think we are talking about extra help of $ 300 in addition to the regular benefits. I think it is now for 13 weeks, and also, I have to stress that I believe that the president-elect fully understands the nature of the crisis. As soon as your Administration is in charge, I think we can expect significant steps in addressing much of what will not be in this law, "said the legislator who last week presented an amendment so that checks would be included as part of the spending law. of stimulus of $ 1,200.
Added to the initiative presented by Sanders with Republican Josh Hawley is the letter sent by 17 members of the Progressive Caucus in the House in which they pressed for checks of $ 2,000 minimum for Americans.
Today, talks between Democrats and Republicans will continue to approve new economic aid in the middle of the deadline this Friday to make way for a new financing law to keep federal government agencies open.



eldiariony.com
Digsmak is a news publisher with over 12 years of reporting experiance; and have published in many industry leading publications and news sites.