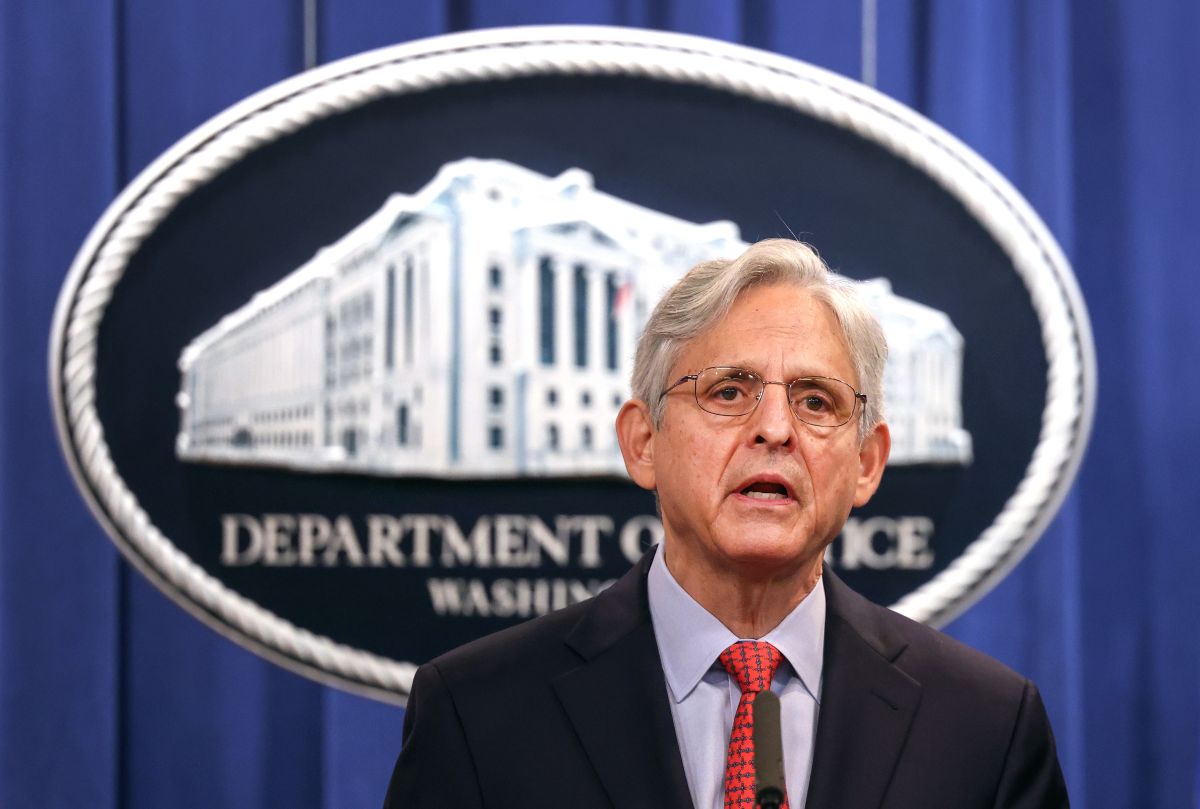 Foto:
Kevin Dietsch / Getty Images
WASHINGTON – The United States Department of Justice plans to sue Texas over its new law that bans virtually all abortions in the state, without exceptions for cases of incest or rape, The Wall Street Journal reported on Wednesday.
The lawsuit could come this Thursday, although it is also possible that it will be postponed, according to the newspaper, which cites sources familiar with the case.
The administration of US President Joe Biden is under pressure from feminist groups and some democrats, who have asked that the Department of Justice do everything possible to curb restrictions on access to abortion in the southern state.
The new Texas law, which took effect a week ago, prohibits abortion at six weeks gestation, when the fetal heartbeat can be detected, although in many cases many women do not even know they are pregnant. There are no exceptions in cases of incest or rape.
In addition, it allows individuals to file civil lawsuits against anyone who assists a pregnant woman with an abortion if they believe they are violating the prohibition, and offers damages of up to $ 10,000 to the plaintiff if he wins the lawsuit.
On Monday, US Attorney General Merrick Garland said he was urgently exploring all options for responding to Texas law, in order to "protect the constitutional rights of women and others, including abortion", legalized by the US Supreme Court in 1973.
The possibility of applying the federal law of 1994 remains open
Meanwhile, he stated that the Government plans to apply a 1994 federal law protecting free access to clinics who perform abortions, and punish those who intentionally cause material damage to centers that offer reproductive services.
It is not clear what the Justice Department's lawsuit could consist of, although it is expected to be based on the argument that Texas law illegally interferes with federal government interests, according to the New York newspaper.
Legal experts cited by the newspaper warned that the way in which the law is designed, which places the burden of its implementation on private citizens seeking rewards and not on Texas authorities, could reduce the federal government's options to win. litigation, because it is not clear who should be sued.
The same experts pointed out that, if the Justice Department wants to boycott the lawYou could try to restrict federal funding to Texas, or find out if there are federal government facilities in Texas where abortions can be performed, since they would be outside state jurisdiction.
Last week, hours after the Texas law came into effect, the United States Supreme Court, with a reinforced conservative majority, decided not to block the legislation, although it did not assess whether it was constitutional or not.
It may interest you:

eldiariony.com
Eddie is an Australian news reporter with over 9 years in the industry and has published on Forbes and tech crunch.