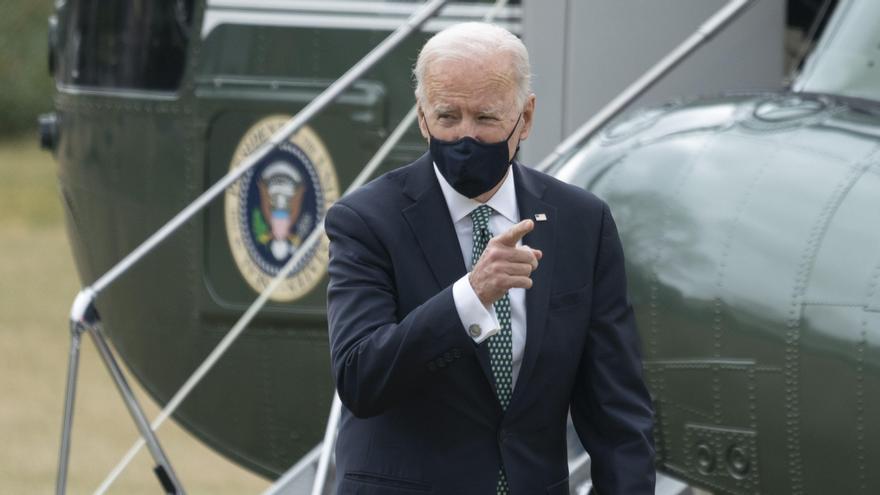 The president of the USA, Joe Biden, described this Wednesday as a "murderer" to his Russian counterpart, Vladimir Putin, and assured that "he will pay a price" for having tried to interfere in the presidential elections of November 2020, allegations that Moscow denies.
"He will pay a price"Biden said in an interview with ABC News that aired on Wednesday.
Asked by the famous journalist George Stephanopoulos about what those consequences could be, the president limited himself to saying: "You will see it soon."
During the interview, Stephanopoulos brought up an exchange that Biden claims to have had with Putin in 2011, when the American was vice president of Barack Obama (2009-2017).
When Biden met Putin, the American assures that he told the Russian that he thought he had no soul, to which the Kremlin chief allegedly replied: "We understand each other".
Biden made that comment to Putin inspired by an anecdote starring the then president in 2001, George W. Bush, (2001-2009), who claimed to have looked the Russian in the eye and saw his soul, during a meeting.
Biden re-narrated this episode, which he has recounted on other occasions but in less detail, during the interview and, Asked whether he thinks Putin is a murderer, he replied: "Yes, I do.".
"Look," added Biden, "the most important thing when dealing with foreign leaders, and I've interacted with many in my career, is just getting to know each other."
Biden's comments come after US intelligence agencies on Tuesday accused Russia and Iran of trying to interfere in the November 2020 presidential election.
In a 15-page report, all US intelligence services, including the CIA and the National Security Agency (NSA), concluded that Putin interfered in favor of the now former president Donald Trump, who lost to Biden in the election.
Specifically, intelligence agencies claim that Putin "authorized" a "wide range" of operations to undermine public confidence in the electoral process and exacerbate divisions in the US in order to help Trump and harm both Biden and the Democratic Party.
In another similar report published four years ago, US intelligence agencies claimed that Putin influenced the November 2016 elections because he felt a "clear" preference for Trump, who was elected over the Democrat Hillary Clinton.
This time, however, Putin did not order cyberattacks and their "main tool" was the use of groups linked to Russia to create a series of narratives, including false or unsubstantiated allegations about Biden.
In response, the Kremlin on Wednesday called the accusations of the US intelligence agencies unfounded, and assured that it was ready to protect the interests of the country in the face of a possible new round of sanctions.

www.informacion.es
Eddie is an Australian news reporter with over 9 years in the industry and has published on Forbes and tech crunch.