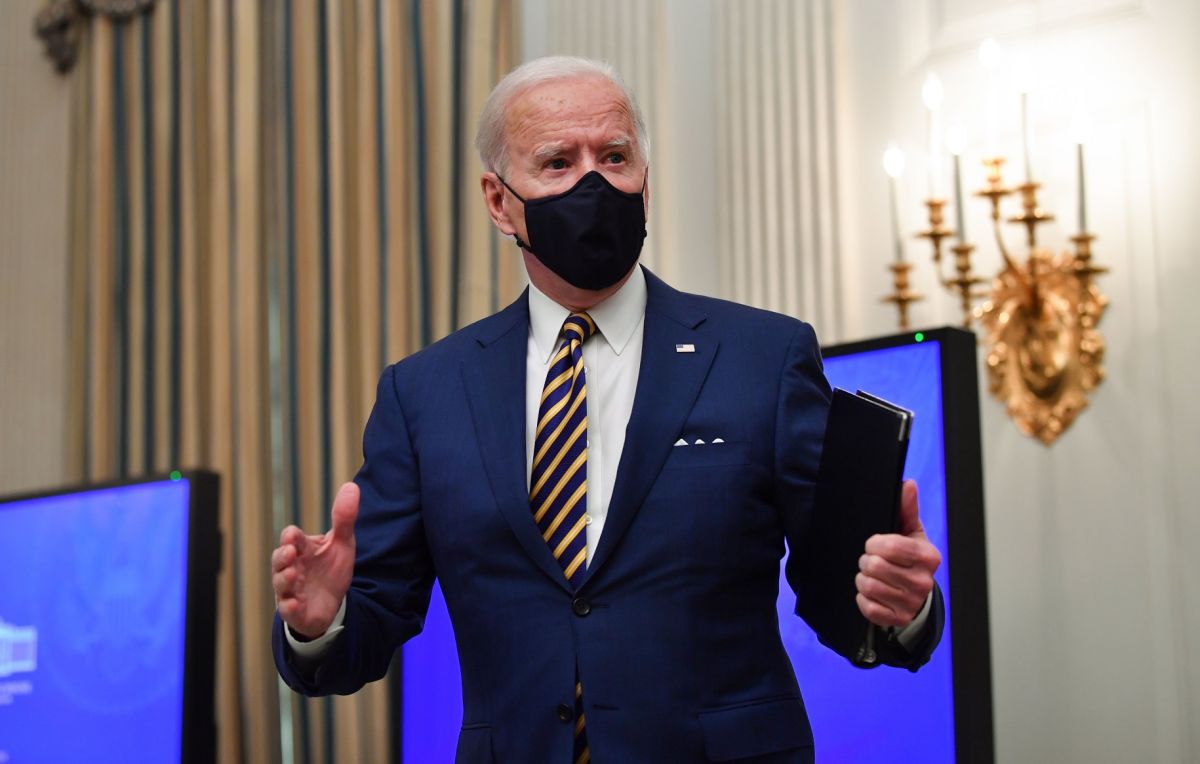 President Biden keeps his promise to push for immigration reform.
Photo: NICHOLAS KAMM / AFP / Getty Images
The president's immigration reform Joe Biden It will be presented this Thursday in Congress and, if approved, will allow citizenship to be granted to undocumented immigrants, "dreamers", TPS holders, agricultural workers, in addition to facilitating family reunions.
On the first day of his administration, President Biden announced the general guidelines of the project "America's Citizenship Act of 2021", which will also increase some work visas, as well as the Diversity Visas program, which would go from 50,000 to 80,000.
"It is his vision of how the immigration system should be changed … and it opens the discussion on immigration after the last four years," said one of the advisers focused on immigration issues. "Creates the path to citizenship for 11 million undocumented immigrants with temporary status of between three and five years until they can obtain citizenship".
He added that the "dreamers" and those who have TPS As of January 1, 2017, as well as agricultural workers who demonstrate work history, they will be able to directly obtain the "green card". Details of all benefits were not released.
The White House official was emphatic: "Everyone, of course, must pass the review". That in reference to the eligibility requirements that include legal problems, among others.
It was also indicated that anyone who entered the United States without documents after January 1, 2021, will not be eligible for citizenship, although it was not specified if there will be other time conditions for those who have been in the U.S. for less than 10 years. country.
This morning, the senator Bob Menendez (New Jersey) and the representative Linda Sanchez (California) will present the bill that will require at least 60 votes in the Senate for its approval, where the Democrats add 50.
Asked by reporters on whether the congressmen would seek to apply the Reconciliation rule again – which ensures a simple majority – to achieve reform, White House officials indicated that "it was too early" to know, although that would assure President Biden to achieve the most important immigration reform since 1994.
Goodbye to the 10 year rule
One of the most significant changes would be the disappearance of the three and 10 year rule, which prevents the undocumented from returning to the country once they have been deported.
"The rule of three and 10 years that prohibits immigrants will disappear, it is a penalty for being in the country, it prohibits them from returning for three to 10 years," specified the advisor.
Security and cuts
President Biden's project will focus border security on the implementation of high technology, to prevent trafficking in people, drugs and weapons.
Another official indicated that a different vision of the border is sought, more humanitarian, but without neglecting the public security aspects, so the reform would open the way to establish programs that help reduce the immigration of undocumented immigrants from Mexico Y Central America.
There is also a special focus on immigration courts, to hire more judges, specialized personnel, acquire more technology and implement legal orientation programs.
An important change will be the increase in sanctions for those who hire undocumented immigrants, in addition to seeking to establish a work team with unions and employers for the system E-Verify.

eldiariony.com
Eddie is an Australian news reporter with over 9 years in the industry and has published on Forbes and tech crunch.