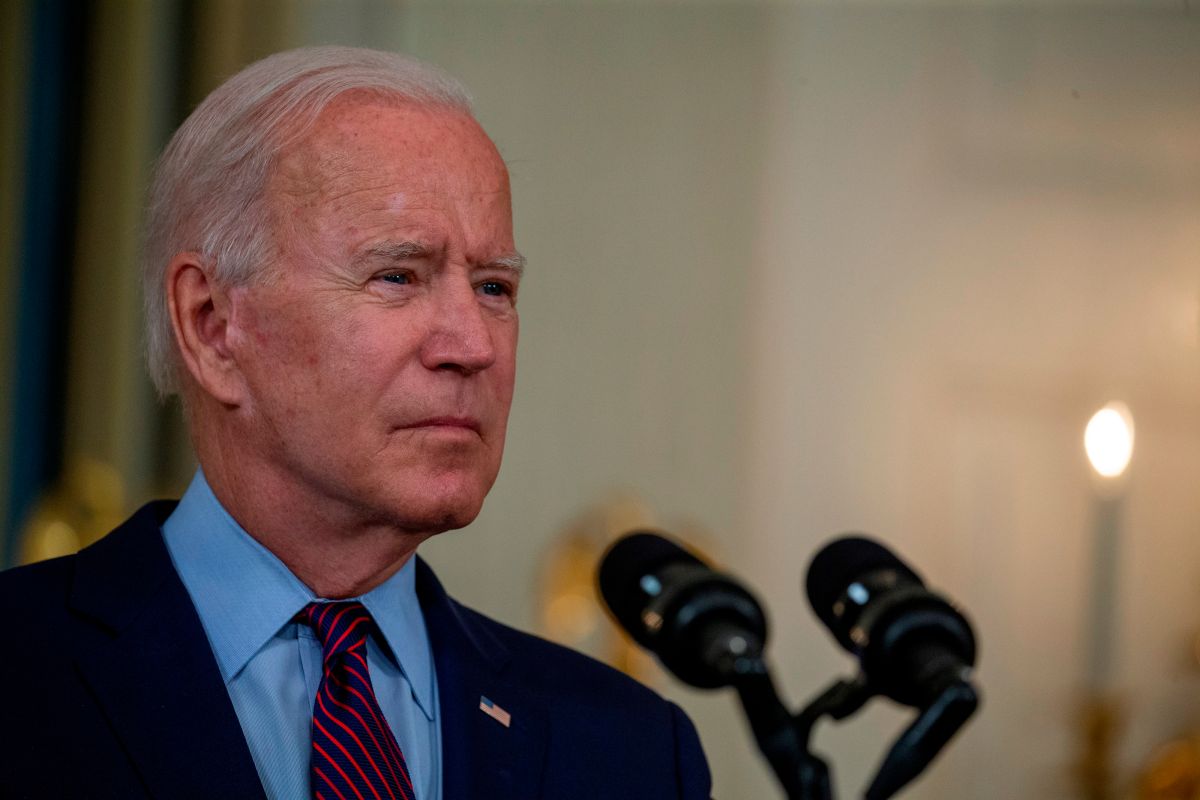 Photo: TASOS KATOPODIS / EPA / POOL / EFE
WASHINGTON – United States President Joe Biden will receive his Kenyan counterpart at the White House this Thursday, Uhuru Kenyatta, and both will talk about the Pandora Papers investigation and about the war in the Ethiopian region of Tigray.
Kenyatta He will be the first leader of an African country with whom Biden has a bilateral meeting at the White House since he came to power in January.
In a statement, the White House announced on Tuesday the meeting, which will focus on evaluating the bilateral relationship and "The need to provide greater transparency and accountability to national and international financial systems."
The meeting will come less than two weeks after the so-called Pandora Papers, a new investigation by the International Consortium of Investigative Journalists (ICIJ) on the tax evasion of celebrities and world leaders.
That investigation splashed Kenyatta, which according to the investigation, secretly owned with six members of his family at least seven companies in tax havens, with assets worth more than $ 30 million dollars.
Kenyatta, who has campaigned in his country to combat corruption, has not spoken directly about that revelation, but has welcomed the publication of the investigation, assuring in a statement that it will contribute "To improve financial transparency and openness" in the world.
Biden has "taken note" of that assertion of Kenyatta, and hopes to continue working with him to increase "transparency" in international financial systems, a White House source told EFE.
During their meeting on Thursday, both leaders will also talk about how "Defend democracy and human rights, promote peace and security, accelerate economic growth and address climate change", according to the official US statement.
The war in Tigray will be a topic to touch despite not being scheduled
Although that statement does not mention the war in tigray, the aforementioned White House source confirmed to EFE that the two leaders will talk about "How to strengthen cooperation regarding the situation in Ethiopia, as well as regarding Somalia and South Sudan".
Kenya, which shares a border with Ethiopia, currently holds the presidency of the UN Security Council, and therefore has a "key role" in international efforts to resolve the conflict in that country, added the source.
In September, Biden signed a decree that allows him to impose sanctions on those he considers responsible for "prolonging" the conflict in Tigray, and his government is now evaluating against whom to direct these economic restrictions.
The Tigray War began in November last year, when the Ethiopian Government launched an offensive against the Popular Front for the Liberation of Tigray (FPLT), party that governed the region then, after an escalation of political tensions.
In June, the Ethiopian Executive announced a "unilateral humanitarian ceasefire" and the Army withdrew from several Tigrian cities (including the capital, Mekele)But the Amharan forces, who were fighting alongside the government and de facto annexed areas over which they claim historical rights, remained there.
In this context, the Tigray rebels regained ground and the conflict spread to the neighboring regions of Afar and Amhara.
Since November 2020, thousands of people have died, some two million have been internally displaced in Tigray and at least 75,000 Ethiopians have fled to neighboring Sudan, according to official data.
You may also like:
• Pandora Papers: The new investigation that revealed that 14 world leaders have hidden their multimillion dollar fortunes to evade taxes
• Pandora Papers: South Dakota is designated as one of the main tax havens worldwide
• Pandora Papers: Shakira denies that her companies in tax havens are irregular

eldiariony.com
Eddie is an Australian news reporter with over 9 years in the industry and has published on Forbes and tech crunch.