Marvin Achi was due to be a housemate on Big Brother 24 but was replaced on the show by CBS in the late hours of Tuesday, less than a day before the season premiere, and the reasons behind the change are still unclear.
"Important casting update! Marvin will no longer be one of our Houseguests on this season of Big Brother. We're excited to welcome Joseph, a 24-year-old lawyer from Lake Worth, FL. to the [Big Brother 24] cast!", the TV show announced through its official Twitter account.
It was not clear why the last minute change was made to remove Achi, a 28-year-old chemical engineer from Houston, Texas.
Joseph Abdin gave an interview with Global TV on Tuesday after being announced as the new Big Brother house guest.
Asked why he wanted to appear on the reality TV show, Abdin said: "Being admired and appreciated by fans because doing this – the money is great and everything – but I have a bigger purpose and bigger reasoning for wanting to do this. And I think doing it for the people out there and the entertainment is far more rewarding than the money."
He was then asked about what his strengths and weaknesses were.
"My greatest strength and weakness: my strategies and physical strength are definitely benefits to myself. And a double edged sword would have to be loyalty because at the end of the day, the loyalty is to myself but once I start forming allies I'll be reluctant to be as selfish as a I should be."
Asked what he would do to win the show, he said: "I would say I would do anything ethical or reasonable to win. I will draw the line at certain levels of betrayal; I don't want to lose myself or friends that I'm going to make through the process over money."
He said he didn't get along with rude people, people who are disrespectful or entitled.
"I'm definitely not hesitant to confrontation and I won't stand for any type of disrespect. So people who are just disrespectful for the smallest, most minor inconveniences will not get along with me."
Big Brother 24 premieres on Wednesday, July 6, at 8 p.m. ET on CBS. The house is in Los Angeles, California, in a sound-stage studio lot inside the CBS Studio Center.
From July 10, the program will air at 8 p.m. on Sundays and Wednesdays and at 9 p.m. on Thursdays.
There will be 16 new houseguests on the 24th season of the CBS series, including two lawyers, a bus operator, a hypnotherapist, a private chef, a Las Vegas performer and a personal stylist.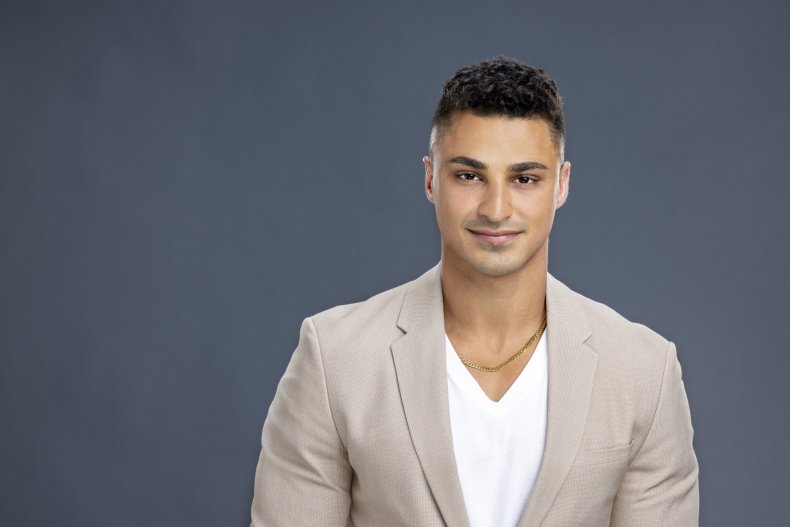 The contestants are:
Joseph Abdin , 24, Lake Worth, FL; attorney
Paloma Aguilar, 22, San Marcos, CA; interior designer
Michael Bruner, 28, Rochester, MN; attorney
Kyle Capener, 29, Bountiful, Utah; unemployed
Jasmine Davis, 29, Atlanta; entrepreneur
Daniel Durston, 35, Las Vegas; Vegas performer
Taylor Hale, 27, West Bloomfield, MI; personal stylist
Terrance Higgins, 47, Chicago; bus operator
Brittany Hoopes, 32, Austin, Texas; hypnotherapist
Ameerah Jones, 31, Westminster, Md; content designer
Nicole Layog, 41, Fort Lauderdale, FL; private chef
Joe "Pooch" Pucciarelli, 24, Boca Raton, FL; assistant football coach
Indy Santos, 31, Los Angeles; corporate flight attendant
Alyssa Snider, 24, Sarasota, Fla; marketing rep
Monte Taylor, 27, Bear, DL; personal trainer
Matt "Turner" Turner, 23, New Bedford, MA; thrift store owner
George is Digismak's reported cum editor with 13 years of experience in Journalism