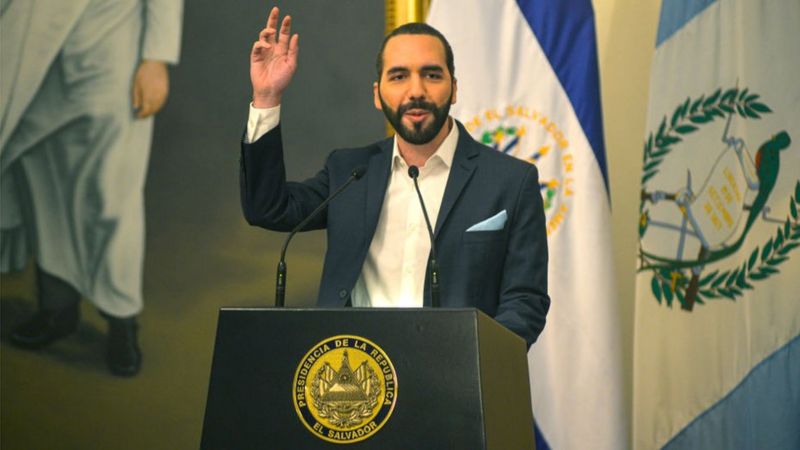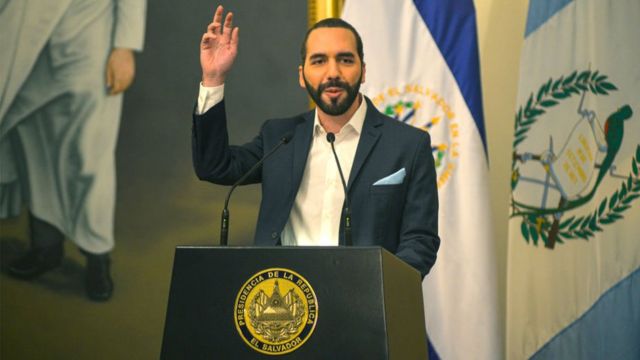 The President of El Salvador, Nayib Bukele, announced this Saturday that he will send a bill to Congress to give Bitcoin the status of legal tender in his country.
"Next week I will send to Congress a law that will convert Bitcoin into legal tender in El Salvador," said the president in a video released during the Bitcoin 2021 conference, which takes place in Miami, considered one of the largest meetings on cryptocurrencies of the world.
The president assured that he was looking for ideas around the world that would serve to prepare his country for the future and that he considered that Bitcoin could be one of them.
This measure would make the Central American country the first in the world to adopt this cryptocurrency as legal tender, according to the BBC correspondent in Central America, Will Grant.
This new status would imply that by law Bitcoin would be considered a valid method to comply with any type of financial obligation within that country, including the payment of taxes. Usually that is a status that the coins and bills issued by their authorities enjoy in each country.
The status of legal tender will also mean that any creditor will be obliged to accept Bitcoin as a form of payment. Currently, the legal tender in El Salvador is the US dollar.
In Japan, one of the most advanced countries in the world in the use of cryptocurrencies, a legal reform in 2017 turned Bitcoin into a form of payment, which some interpreted as having been granted the status of legal tender.
However, a report published in 2018 by the Central Bank of Japan clarified that cryptocurrencies such as Bitcoin "are not legal tender and its use for payments depends on the will of the counterparty to accept them. "
A "daring" step and many unknowns
During the Bitcoin 2021 conference it was announced that El Salvador will partner with Strike, a digital payments company, to create a modern financial infrastructure based on Bitcoin.
"In the short term, this will create jobs and help provide financial inclusion for the thousands of people outside the formal economy, "Bukele said in the video.
However, many questions remain to be cleared about how this plan will be executed.
Jack Mallers, founder of the Strike platform, said during the conference that the use of Bitcoin can help lower transaction costs and increase financial inclusion in a country like El Salvador where a significant part of the population does not have bank accounts.
"Adopt a native digital currency as legal tender provides El Salvador with the most secure, efficient and globally integrated open payments network in the world"Mallers said.
BBC correspondent Will Grant says this is a "daring" step, noting that much of El Salvador's economy relies on remittances from abroad and switching to a digital currency can allow families to avoid costly ones. fees involved in sending money home each month.
"Either way, is a move that is likely to reinforce the image of Bitcoin as the 'currency of the future' and President Bukele's position among his supporters as an innovator, "he says.
Bukele has been an advocate for the use of Bitcoin since at least 2017.
After the victory obtained by his party "New Ideas", in the legislative elections of last February, the president has an absolute majority in his favor to give the green light to his proposals.
Remember that you can receive notifications from BBC News Mundo. Download the latest version of our app and activate them so you don't miss out on our best content.

www.bbc.com
Eddie is an Australian news reporter with over 9 years in the industry and has published on Forbes and tech crunch.