SHabir Hussain Khan was taking an afternoon nap when he heard a commotion outside his home. A friend had been injured in a soccer game and had lost a lot of blood. Khan, who had no transportation, ran to the hospital on foot to donate some. It was July 4, 1980. Yesterday, the man known locally as the "Kashmiri blood man" donated his 174 pint of his blood to strangers at the public hospital near his home in Srinagar.
"Blood is not something you can buy on the market," says Khan, who has an O negative blood type. "In those days, blood donations were not common, nor were blood banks. The way blood is available now, it was not like this before. Also, there was no connectivity at the time. We only had radios and two or three landlines in the whole town ".
Khan, 57, lives in central Srinagar with his ailing mother, brother and adopted daughter. He has remained single. "Witnessing the sufferings of the people and their struggle has foreshadowed my own wishes. I have made this the mission of my life, "he says.
Khan says he was scared the first time he donated blood, but he never felt bad or faced any problems and now he has become very normal.
Security in conflict-ridden Kashmir can be uncertain and hospitals are often in need of blood donors. Khan donates blood four to five times a year. His contribution is not only the highest in Kashmir, he has been told, but in all of India.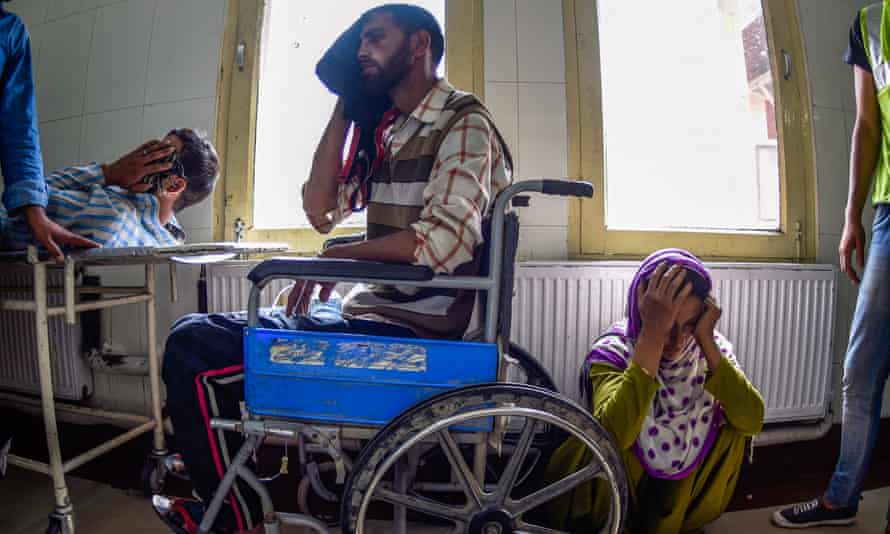 To encourage others to donate blood, Khan now runs awareness campaigns and organizes medical camps throughout the year. He has volunteered with the Indian Red Cross Society for 40 years, leading a team of 40 people in Kashmir who go to earthquake and flood affected areas when needed.
In the early 1990s, when the separatist insurgency intensified in Indian-administered Kashmir, civilians were often injured in the crossfire between rebels and Indian security forces, and Khan himself was brutally beaten.
Before the pandemic, the Lancet reported that India had an unmet need for 40.9 million units of blood per year. The coronavirus has made the situation worse, Khan says. "In the midst of the pandemic, donating blood has become a challenge. Before, 50 people showed up at the blood donation field. Now, due to fears, not even eight people would show up. Also, now it is difficult to organize a medical camp. You need donors to get tested for coronavirus first and be careful to follow standard operating procedures. "
For his work, Khan was invited by the Nobel Peace Prize Laureate Mother Teresa to Calcutta in 1988 and spent two weeks with her in the slums. But Khan's own life is one of hardship.
"For my livelihood, I work as a manual worker," says Khan. "It may sound scary to you, but this is the truth. I was a papier-mâché artist, but now no one buys papier-mâché products, so I had to find something else to make a living. "
With the cost of his mother's medical expenses, he finds it difficult to cope with his salary as a day laborer and admits that he sometimes feels "crushed" by poverty. "Particularly when you have given so much to society and when you are in need, no one [offers] help. It is not a joke to give your blood. It requires a lot of motivation, perseverance and dedication.
"In developed countries like the UK, donors receive a gold medal when they donate 100 pints. In Kashmir, there is no such concept. Appreciating veteran donors would have encouraged more people to donate blood, "he says.
Kifayat Rizvi from the Indian Red Cross in Kashmir said: "Khan is a man of great caliber and his contribution is unmatched. But what we can do is recommend it for a state award. That is the maximum that can happen on our side and we are going to do it ".
Khan says he has been hearing promises of an award from the government since 2003, but is still waiting. However, as a devout Muslim, he believes that his reward will come in the afterlife.
"Every good deed I have done was for Allah and it is he who will reward me for this in the afterlife."

www.theguardian.com
George is Digismak's reported cum editor with 13 years of experience in Journalism