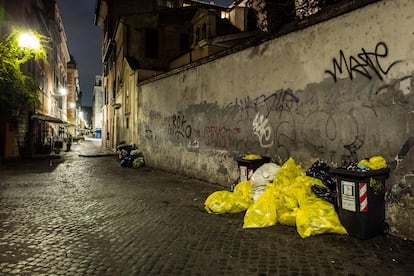 In the early morning of March 4-5, 2016, just when Rome had no mayor and was living under the moral judgment of two popes for the first time in eight centuries, the city traveled at the end of its particular night to scrutinize evil. On the tenth floor of a building in the peripheral neighborhood of Collatino, Manuel Foffo and Marco Prato, two young men from a good family, were filled with cocaine, alcohol and pills. They had been partying for several days. They called a 23-year-old boy and offered him 150 euros to participate in the sex and drug spree. One of them received him in a transvestite with a wig and painted nails. They had fun. And then they tortured him to death by stabbing him and hitting him with a hammer about 100 times. There were no arguments or motives. You had never even seen him in your life. It was Luca Varani, a hustler son of a street vendor from the periphery. But it could have been anyone else who didn't respond to so many calls that night. No one has yet been able to understand where that horror was born.
The writer Nicola Lagioia (Bari, 48 years old) had just won the Strega literary prize, the most important in Italy. He also ran the Turin Book Fair and enjoyed success at his home in the Esquilino district. He had never dealt with black chronicle matters, but became obsessed with history. "It looked like a ritual homicide, there was no motive. They barely knew that boy … One of them could not say at the trial or why they had killed him. They were very normal people. A week earlier they would have been unable to believe that they would be in jail after torturing and murdering a boy. It was as if a superior force had pushed them. One of them told the Prosecutor's Office: 'Condemn me to life imprisonment, but please explain what happened because I don't understand how I could do it,' he recalls on the phone. Lagioia received the commission for the supplement Friday, from The Republic, to take care of the case. Four years later he published The city of the living (Einaudi, 2020) a colossal and disturbing literary chronicle of that event. A portrait, in the background, of a decomposing Rome incapable of providing answers.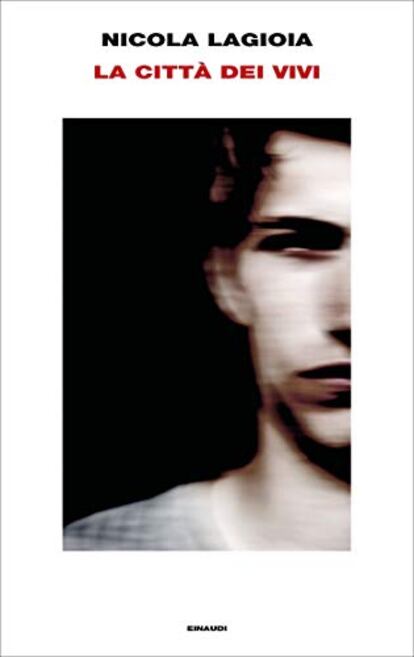 The city of the living – will be published in January by Penguin Random House in Spain – is a journey to the roots of evil in a city where often no one knows exactly what his neighbor is really up to. That temperate jungle where it is easy to hide, as Marcello Mastroiani said in The sweet life. A work built on the basis of thousands of hours of interviews, court records, direct testimonies and personal impressions of a crime in which no one ever found any logic. Lagioia plunged four years into a dysfunctional world of camels and hustlers. But also in that of the waterproof Roman bourgeoisie, to which the two murderers belonged. "I would get up and go to bed just thinking about the people involved in the murder. Every day I met with one. Then I had a two-year correspondence with Manuel Foffo from prison. When he read the book, he confessed to me that it was very painful, but that it helped him to go through history in a different way from how he had it in his head ". He was sentenced to 30 years. His friend committed suicide in jail while awaiting trial using gas from a stove and a bag that he tied around his neck.
From different social strata
Crime brought together all social strata. Manuel Foffo was 28 years old and belonged to a family of Roman merchants. Marco Prato, 29, was a homosexual boy, the son of a renowned university professor. They had nothing to do with it. Foffo, in fact, wasn't even sure of his attraction to men. They met only three months before the murder and had only seen each other three or four times. "It's one of those ruinous friendships where each brings out the worst in the other. It's called psychic contagion. In addition, they were two great narcissists, they had great difficulty in seeing something in the other. It is as if they can only contemplate their reflection in a mirror every time they look at another person. For Foffo it was at times more difficult to accept that he could be homosexual than a murderer. If they could have recognized themselves in other human beings they would not have done what they did with Luca Varani. They are worthy exponents of a world in which we have a great facility to see ourselves as victims, but not as guilty of causing evil ".
The killers had not slept for days. They had spent 1,800 euros on drugs and had taken enough cocaine to knock down an elephant. They tortured Luca Varani, who had been drugged with methadone and drugs, like sleepwalkers for an hour. Then they stuck a knife in his heart and they lay on the bed hugging the corpse in the same room. "They were moved by a cruel desire for evil," said the prosecutor. "Evil exists, it is a form of possession and it is in all of us. But responsible adults try to tame it and keep it under control. They hadn't worked on his personality. Their narcissism prevented them from knowing who they were and identity is built through others. For this reason, when circumstances hit them, they let themselves be carried away and then they don't even know what happened. They had a guilty weakness. The victim was innocently frail. Because knowing who you are, trying, at least, is a social duty. They ruined their lives for nothing. "
The city of the living has wickers of Cold-blooded, by Truman Capote; something of the method of Emmanuel Carrère in The adversary, and also remember the colossal The catholic school, by Edoardo Albinati (2020): the chronicle of the Circeo massacre, where three teenagers from a wealthy family tortured two girls and killed one of them in Rome in 1975. It is a dissection of guilt, but without a model like the one from Dostoevsky's Raskolnikov. "On Crime and Punishment, he makes his decision. Then you ponder it, take responsibility, and develop a genuine sense of guilt. His crime was the result of a free choice, and for that he can repent. They, on the other hand, lack all that. It is as if evil has chosen them for no reason. It is not a generational portrait. That narcissism and lack of contact between what is thought and what is done are things that affect everyone today. We live in a time when the sense of responsibility has evaporated. When I was a kid, for example, rock stars smashed guitars on stage and politicians were gray and boring. Today it seems that politicians are the ones who break the instruments ".
Marco Prato and Manuel Foffo locked themselves in the second's apartment, just below their mother's apartment. They lowered the blinds and traveled through a night of several days. Outside, the city had discovered that the Mafia was also present in Rome and that it had been corroding public services and people's lives for years. Ignazio Marino, its mayor, had had to resign and, on the other side of the Tiber, not even the Vatican, in the midst of Francis's revolution, was capable of projecting an illusion of stability. Rome does not produce, lacks a business fabric and lives exclusively from tourism, politics and religion. "It is not a ruthless city, but it is a swamp that you can slowly sink into. And yes, there is also a certain cynicism. It seems like nothing is worth it. It is the eternal city, but very aware that everything passes and is transitory. Nobody can be too pretentious, because for the Romans the end of the world was a long time ago ". Long before that March 4.

elpais.com
Eddie is an Australian news reporter with over 9 years in the industry and has published on Forbes and tech crunch.