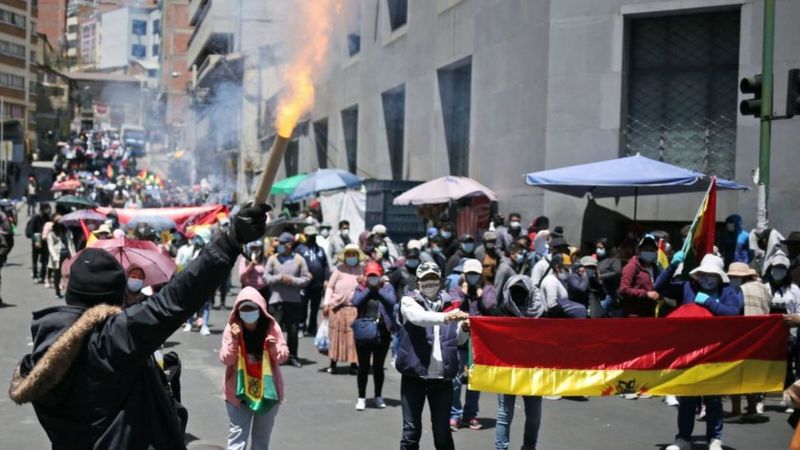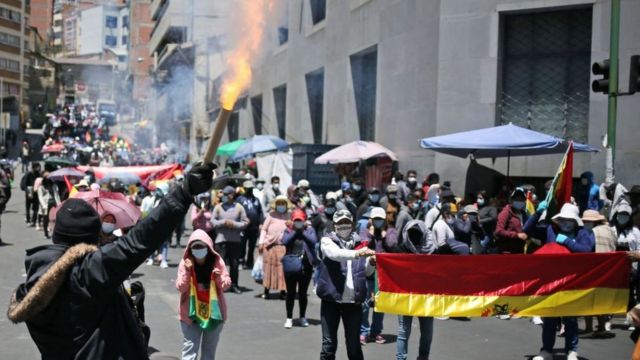 Bolivia had on Tuesday a second day of confrontations in the streets due to the strike called by organizations of the opposition to President Luis Arce before the controversial "mother law."
After the protests ended Monday with more than a one hundred detaineesOn Tuesday, the presence of protesters in the streets of several cities in the country was less.
However, they happened again confrontations in marches and blockades between opponents, sympathizers of the ruling party and the police.
The organizers of the strike reject the so-called National Strategy Against the Legitimization of Illicit Profits and the Financing of Terrorism, called "mother law".
They consider that the ruling party seeks to "impose" an "economic and financial totalitarianism" against the Bolivian people, giving the government discretionary powers.
"It is a strike without arguments," said Bolivian Communications Deputy Minister Gabriela Alcón, adding that all the demands are being addressed by the government.
Some sectors that reject the law, such as transporters and merchants, did not join the work stoppage called "indefinitely."
The most numerous protests and blockades were seen in the regions of Santa Cruz, Cochabamba, La Paz, Tarija, Potosí, Oruro and Beni.
To counteract the strike, the president's government Arce -who on monday he served one year in power– deployed the police and warned that there will be sanctions for health workers who suspend their work amid the fourth wave of the pandemic in the country.
Bolivian Vice Minister of the Interior Regime, Nelson Cox, reported that on Monday there were 125 detainees throughout the country.
Since the civic strike on October 11 and the mobilizations on October 21, union leaders had already warned by taking new measures of force if the government did not listen to them or completely repealed the "mother law", which was approved in August.
"The Police do nothing when the masistas [simpatizantes del gobierno] they block, but when the true people are in the streets in a brutal way they have grabbed and gassed us, "said a protester in Cochabamba at Tuesday's protest.
Pro-government sectors have rejected this measure that they consider seeks to "destabilize" the government and warned that they will do the same to defend "democracy" and the Arce government.
According to Vice Minister Cox, several detainees were in possession of sharp weapons and tear gas.
"We regret that there were blocking points with belligerent attitudes, there is a level of violence in people who have been in blocking points," Cox said.
Now you can receive notifications from BBC Mundo. Download the new version of our app and activate them so you don't miss out on our best content.

www.bbc.com
Eddie is an Australian news reporter with over 9 years in the industry and has published on Forbes and tech crunch.