TFilm director Jasmila Žbanić does not consider herself a catastrophist. "I'm an optimistic person," he says, smiling hard. But, like any Bosnian her age, the fact that it was formed as a result of the war that broke out in her country in 1992 cannot be avoided: "I was 17 when it started and at first we didn't understand that this was a war. We were convinced that Yugoslavia, and especially Bosnia, would never go to war, because it was so mixed. I have a Serbian family, I have a Croatian family. We were naive. We couldn't imagine it. We said this will pass. One or two months. There are stupid people with guns, but they'll be gone soon. When that didn't happen, it was a shock, and what it taught us is that everything can change from one day to the next. Life is fragile. The whole system is fragile. This is a feeling that I carry through life. I don't take anything for granted, especially the institutions ".
Žbanić's heartbreaking new movie, Quo Vadis, Aida?, is about one of the most heinous atrocities of the war: the 1995 Srebrenica massacre, during which Bosnian Serb forces under the command of Ratko Mladić executed more than 8,000 Bosnian Muslim men and boys, a genocide that United Nations forces deployed to protect the inhabitants of the so-called "safe zone" of Srebrenica did next to nothing to prevent. In Srebrenica's time, Žbanić had lived under siege in Sarajevo for almost three years; she might have been worried only about her own problems. But what she heard in the weeks and months that followed stuck with her. "There was another shock here," she says. "This was an area protected by the UN. We felt that if the UN couldn't stop the aggression, then there would be no human rights that we could believe in, and from that moment on, I became obsessed. I wanted to know everything about it. It was a trauma for all Bosnians. When we learned how many people had died, how they had died and how they were buried. When we learned that the graves had been moved [in an effort to cover up the massacre]. "
Ten years ago, he started thinking that someone should make a movie about it: "But I really hoped it wasn't me. It's such a hot political issue, even now. There is still a huge denial by Serbian politicians that it even happened. Enter this territory, and everyone is against you, because it is still very present. People keep living with it. They have their own pain and their own ideas about what such a movie should look like. "What persuaded her in the end? Perhaps it was that she now knew she could do it. Her 2006 film Grbavica, about the post-war life of a Bosnian woman who was raped by a Serbian soldier, had won a Golden Bear at the Berlin film festival. But she was also drawn to his deep conviction that cinema has the power to change your mind. "This past of ours," he says vehemently (speaking to me through Zoom from his cabin in southern Bosnia). "The tendency is to deny, hide or make false facts. But to move on, we have to see that."
Quo Vadis, Aida? follows a UN translator, a character slightly inspired by Hasan Nuhanović, who published a book about his own experiences, inside the Srebrenica base, minute by minute, hour by hour, as he fights to save his children and husband from Mladić's men. The Dutch soldiers he works for tell him that no exceptions can be made; that his family must also go with the Serbs on their buses; that they have received guarantees that all those captured will be safe. But he knows his words are hollow, even when it falls to him to convey similar promises through a megaphone to the thousands of starving and terrified civilians, many of them friends and neighbors, who have sought protection at the base. For many different reasons, the movie is a remarkable achievement; Žbanić handles this loaded material so skillfully (he also wrote the script). Chief among them, however, is the astonishing performance of Jasna Đuričić, who plays the translator, Aida Selmanagic, for which she deserves to win all the awards.
"Making the film was everyone's responsibility," says Žbanić. "But for Jasna and Boris [Isaković, who plays Mladić], there were big problems. the [hostile] response from some to my movie Grbavica it meant they knew what to expect when he came out, and they are both Serbs. It was brave and progressive of him to take on these roles. For Jasna, it was hard, hard work – she met some of the mothers [of the dead], and his responsibility was for them. For Boris, there was the problem that, in Serbia, Mladić is still considered a hero, even after his conviction as a war criminal. How to play with it? How to capture his essence, this man who has power over people's lives, who is like a god? "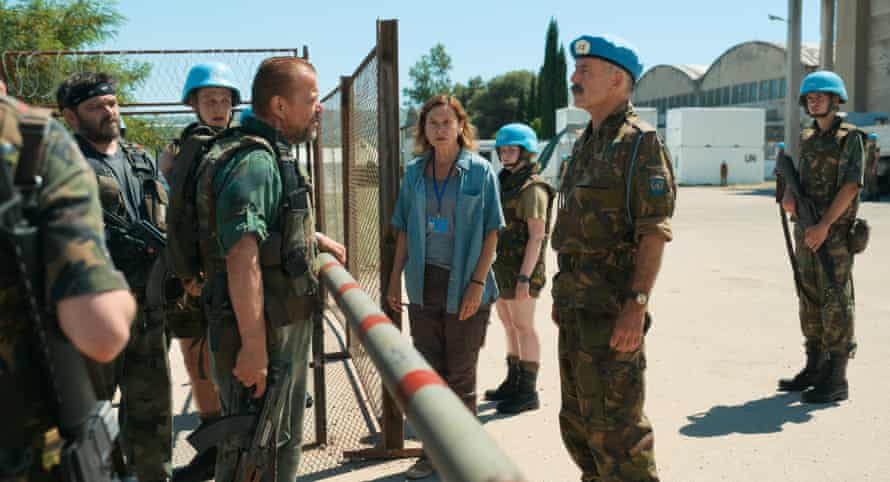 What has been the response to the film in Bosnia? This is complicated. The country, even now, is divided into two entities. Žbanić and his producers made the decision to release Quo Vadis, Aida? at the Srebrenica Memorial Center, now located in the Federation of Bosnia and Herzegovina, to an audience of young people from all sides (Bosnian, Serbian, Croatian); A survivor screening test was also performed. "Those born long after these events were moved," he says. "Many on the Serbian side live under the influence of a media that encourages them not to feel for Muslims, and the film emancipates that part of their brains. It allowed them to cry. As for the survivors, they told me that they remembered it that way ". But in the Republika Srpska, the Serb-dominated part of the country, the film has yet to be shown. "The owners of the cinemas are too scared. They fear that the government will impose on them the kind of punishments that cannot be proven: financial inspections, for example. To avoid this, we suggest clandestine screenings that we would not even advertise. But they said no, someone will find out. A group of boys will be paid to throw stones at the movies ".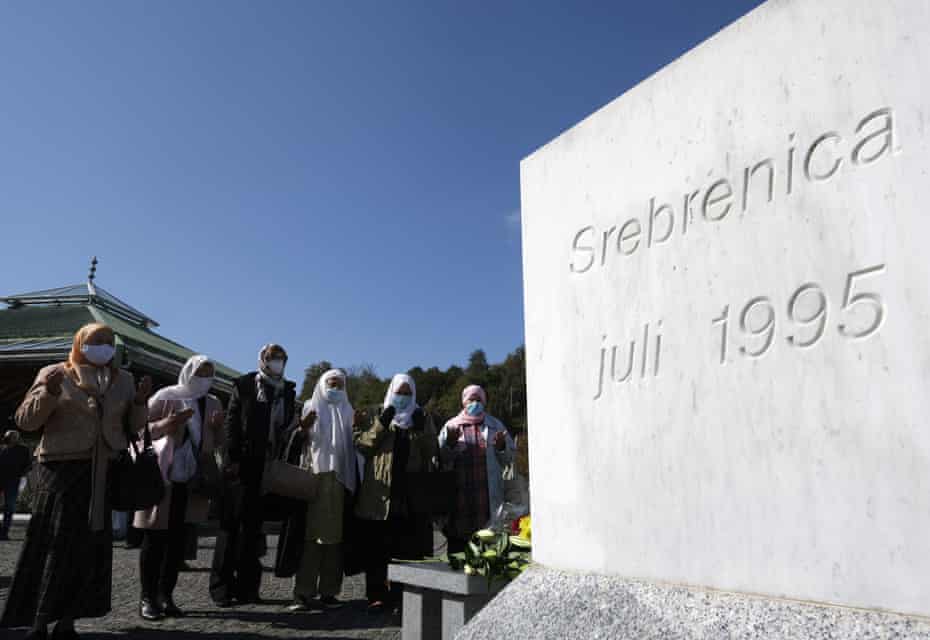 It gives him particular pleasure that young audiences find the film exciting: a kind of thriller. "My film school thesis film was about mass graves," he says with a black laugh. "This is where I grew up! Even sex was used as a weapon here. But I remember my professor saying: look, this is not a document to be submitted to an international court. It's a movie. "All directors believe in cinema as a medium, but when Žbanić talks about the way that culture in general, and cinema in particular, can bring people together, he speaks with more authority than most." In the siege, we quickly resumed normal activities that were not at all normal under the circumstances, and I had a feeling that by going to the theater or a film festival, well dressed, I was showing that I was not a victim, that this barbarism was not would win. It's really true that we needed culture almost as much as food. Watching a movie with others, even in crazy conditions, a VHS tape projected against a wall, crowded together: it was very human, and it kept me sane throughout. I felt like I have even now that a movie is more than a movie. lifetime. That's where my love for him comes from. "
Quo Vadis, Aida? He is not, he says, against the UN, although he believes that its failures in Srebrenica were extremely serious: "On the contrary, it is about how to strengthen it and protect it from human rights." She believes that people speak too lightly about war. "I'm afraid that if Srebrenica were happening right now, the result would be the same. Europe is more disunited now, and the forces of the right are more evident. If this were the constellation of political powers, no one would lift a finger to help Bosnians, and this is what is scary. We say never again, but there is nothing behind our words. Bosnia is still considered "other" in Europe. I was at a meeting where the president of the European Film Academy said that there had been no war in Europe for 70 years, and all I could think was: 'Weren't the 100,000 people who died in Bosnia Europeans?' But we don't count. "In Bosnia, he believes, no one won." The fascists still surround us. The victims and the perpetrators coexist, because only the great ones were sentenced. That is very difficult, and I hope that my film allows people to talk about this, on the fact that peace does not come like lightning to burn all bad things.
Quo Vadis, Aida? has been at Curzon Home Cinema since January 22

www.theguardian.com
George is Digismak's reported cum editor with 13 years of experience in Journalism