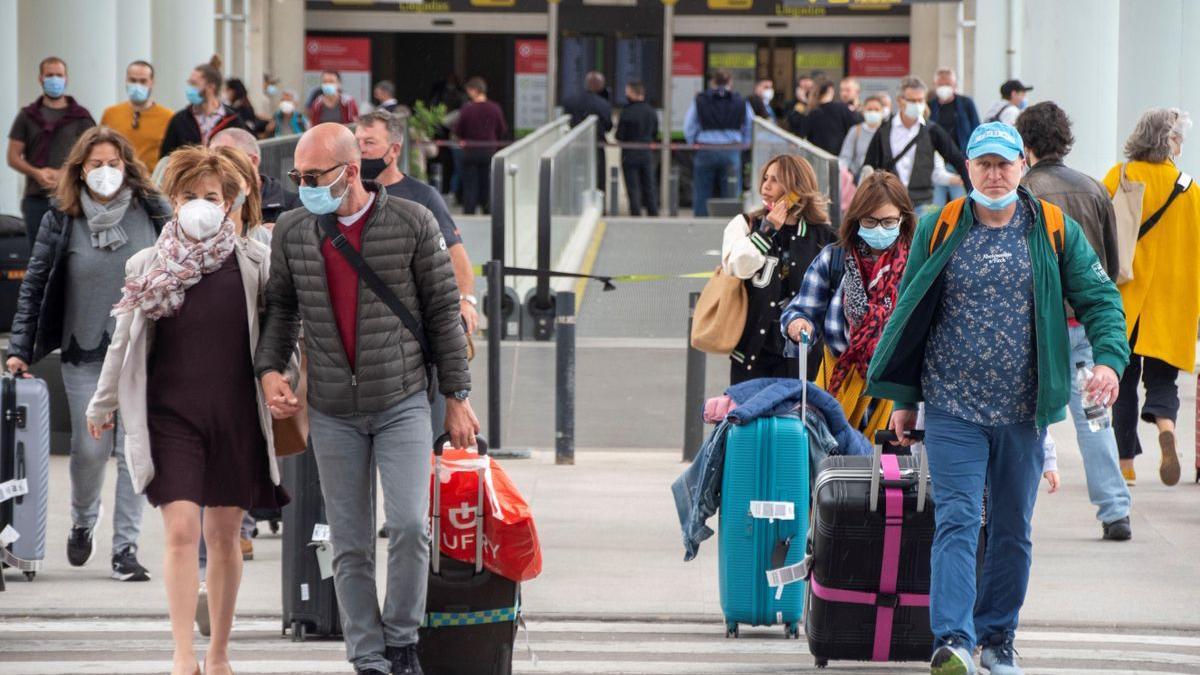 In just over a month, the covid-19 digital certificate will facilitate travel and travel within the European Union. In order for the Twenty-seven to remove restrictions in a coordinated manner, the European Comission has presented this Monday a new recommendation that updates the rules and advocates to start phase out from now on the limitations. "As vaccination progresses, we propose to gradually relax travel measures in a coordinated manner with our common tool: the covid digital certificate," said the president. Ursula von der Leyen.
Brussels proposes to governments that travelers who have a certificate, which endorse their full vaccination, recovery from the disease or who have a negative test, be exempted from quarantines and other restrictions. All people who have a vaccination certificate they must be exempted from the requirement 14 days after receiving the last dose, be it an antidote with one or two doses. If Member States agree to issue a certificate to people who have received a single dose – of two – these people should also be exempted from the additional requirements.
The recommendation, which clarifies the fine print of the covid certificate and whose infrastructure will be operational from June 1, also advocates excluding people recovered from the disease who have a vaccination certificate from the quarantine or test requirement. The validity period of the same would be 180 days, after a positive test. Finally, Brussels considers that people with a valid negative test should not be subject to additional requirements either. The validity period of the PCR tests would be 72 hours and 48 hours in the case of antigen tests, if the Member States accept them.
Unrestricted minors
In the case of family trips, the under 18 years Those traveling with their parents should be exempted from quarantine when the parents do not have to be subjected to this restriction because they are, for example, vaccinated, although they could be asked for a test. In the case of under 6 years They will be exempt from both quarantine and testing. In addition, the proposal updates the criteria for drawing up the color map of risk areas based on data from the European Center for Disease Control and Prevention (ECDC).
Once the recommendation is approved, they will be considered orange zones those with a cumulative incidence of 50 to 75 cases per 100,000 inhabitants in 14 days. Red areas will be classified as those with between 75 and 150 cases, while dark red areas, with maximum risk, will be those that register more than 150 cases. Taking into account the scales, citizens from Parkland –Those with less than 25 cases per 100,000 inhabitants- will not be subject to any restrictions. For those who come from orange zones Member States may require a negative test before leaving and test and quarantine in the case of red zones. For dark red areas the recommendation is to discourage non-essential travel, in addition to tests and quarantines.
As in the digital certificate, Brussels also recommends that the Twenty-seven keep the option to apply a "emergency break", which allows them to reintroduce restrictions on vaccinated people in the event that the epidemiological situation deteriorates rapidly or there is a high prevalence of variants of concern or interest.

www.informacion.es
Eddie is an Australian news reporter with over 9 years in the industry and has published on Forbes and tech crunch.