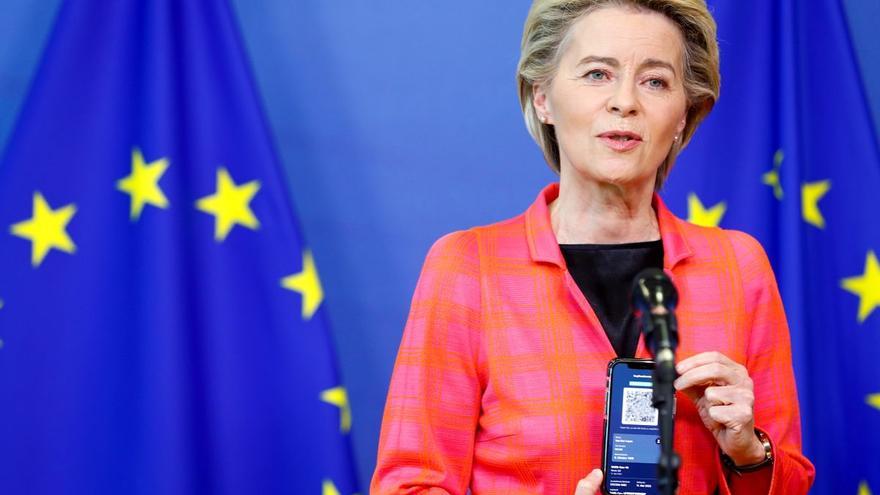 "Judging from our experience, from previous issues, we expect a strong demand for green bonds and all this is good news for citizens, companies, Member States and will strengthen the EU as a whole", said the Commissioner of budgets, Johannes Hahn. The new framework follows the principles of the International Capital Market Association and has been reviewed by the consulting firm Vigeo Eiris, part of the Moody's group, to confirm that it follows the general strategy of the EU in environmental, social and governance matters and that it will mean a solid contribution to sustainability.
Proceeds from the green bonds will fund climate-related expenditures anticipated in the recovery plans. According to the regulation, each Member State must dedicate at least 37% of its national recovery and resilience plan to climate-related investments and reforms. Governments will have to report their green expenditures and the Commission will use this information to show investors how the proceeds from the bonds have been used to finance the green transition, one of the pillars of the recovery strategy.
There will be nine categories among which stand out the clean energy, the energy efficiency and the clean transportation. As confirmed by Commissioner Hahn, green bonds will not be able to finance any type of investment project related to nuclear energy. Nor will it be possible to finance natural gas projects even though the regulation of the Next Generation EU It does allow, in some cases of transition to less polluting energy, to finance gas projects, although "they cannot be financed with green bonds," insist community executive sources. To ensure adequate control, reports will be presented on the allocation of funds and their impact. To ensure that the impact reports are "significant, impartial and accurate, an independent external auditor will verify the reports.
Financing plan
In parallel, the European Commission has reviewed its financing plan for this year. The goal, Hahn explained, is still to emit a few € 80 billion in long-term bonds in 2021 which will be complemented by tens of billions of euros of short-term EU debt securities. Brussels will offer these titles through an auction program that will begin next week (September 15) with two monthly auctions for the letter titles, the first and third Wednesday of each month. As a general rule, the EU will carry out one auction and one syndicated debt issue per month.
So far, the Commission has collected 45,000 million in three financial transactions that have allowed it to practically cover the 52,700 million in advances from the Next Generation EU Fund distributed among 10 Member States, including 8,000 million to Spain. This means that it has about 35,000 million pending. The Brussels plan includes raising money in the markets up to 800 billion by the end of 2026 to finance the recovery of the EU.

www.informacion.es
Eddie is an Australian news reporter with over 9 years in the industry and has published on Forbes and tech crunch.