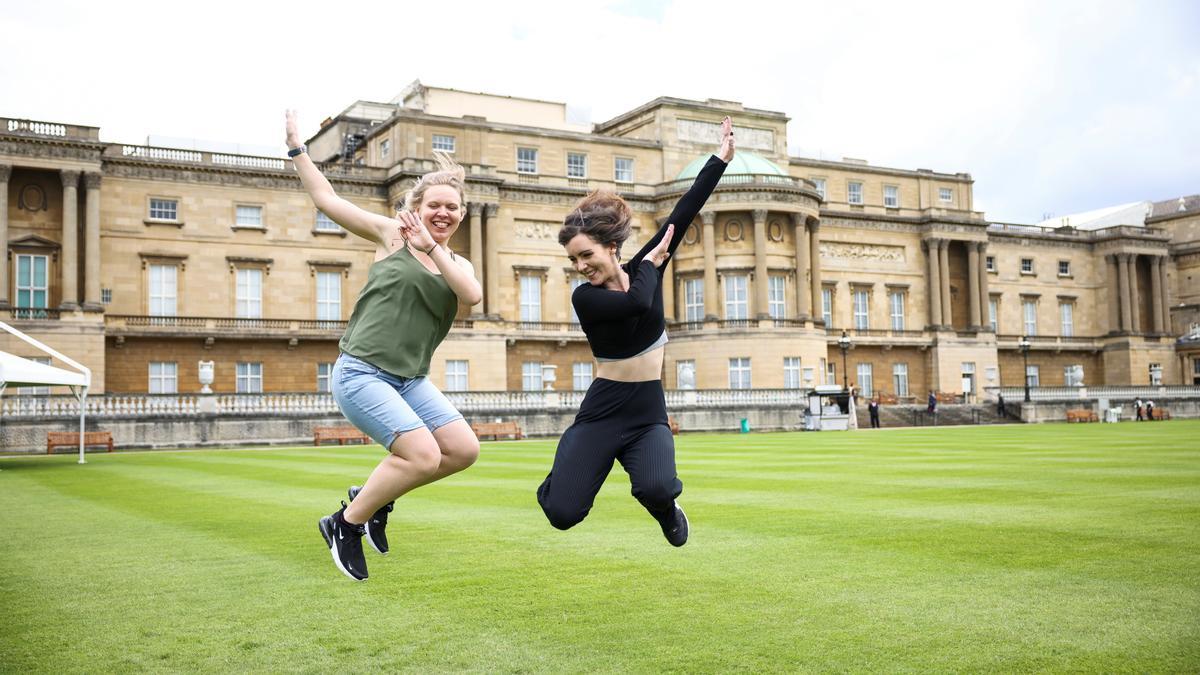 Go for a picnic in the gardens of the Buckingham Palace, the official residence of Queen Elizabeth II in London, for the first time in history it will cease to be an experience reserved for royalty and their high-flying guests.
The queen will open the doors of her lush garden, hidden behind insurmountable walls full of wires, to welcome curious people from this Friday who want to stroll along the paths of this particular green oasis of more than 15 hectares.
An immaculate carpet of grass stretches out in front of the rear façade of the palace, which every summer witnesses massive parties organized by the queen, with more than 8,000 guests and a whopping number of 27,000 cups of tea, 20,000 sandwiches, and 20,000 pieces of cake.
Exceptionally, this plain will abandon until September all solemnity and protocol to surrender to picnics of visitors eager to eat in the shadow of the palace and the thousand of trees that preside over your garden.
Among this abundance, two imposing banana trees stand out, planted by Queen Victoria together with the prince albert, which lead to a path guarded by a restored tea house dating from 1939.
Buckingham Garden knows no urban hubbub. A tall herbaceous border more than 150 meters long it keeps it out of sight and adorns the landscape with a careful variety of plants.
When Elizabeth II is in the palace, the gardeners create a bouquet with these flowers every Monday to place on the desk of the monarch, so fond of roses that he asked to plant several in a strategic point to admire them from his window, according to a garden guard told a group of media, including Efe, on a visit this Thursday.
He also manages to see from his apartment the artificial lake that governs the garden and that, in ancient times, was royalty's favorite nook to skate when it was freezing in winter.
More than 60 species of birds, such as geese, ducks, swans, herons and cormorants, find refuge each year on the central island of the pond, accessible via two bridges that Prince Albert, husband of the queen Victoria, demanded to build to be able to cross to feed the birds.
For a few years, this small island has also been home to five hives, They produce around 230 jars of honey annually for use in various menus in royal kitchens.
Visitors who want to explore all the nooks and crannies of the garden will have to get a ticket, for a price of 16.50 pounds (about 19 euros) for adults, and book a day out of a range of dates that Buckingham has extended due to "exceptional demand."
Although the guided tours have an additional cost, and include the possibility of also seeing the rose garden, the summer house and the wildflower meadow, the staff who guard the gardens offer free talks to those who come to ask.
During the pandemic, Buckingham Palace saw its famous tenant leave the London apartment to settle in the castle of Windsor, west of the British capital, where at 95 years of age he continues to command the day-to-day life of the royal agenda.

www.informacion.es
Eddie is an Australian news reporter with over 9 years in the industry and has published on Forbes and tech crunch.