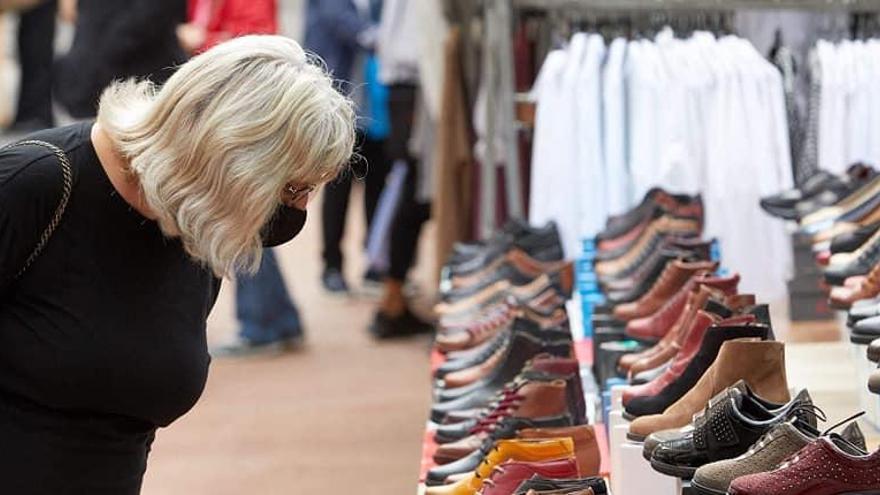 The number of new mercantile companies increased 14% in September compared to the same month of 2019, up to a total of 6,599 new companies, according to data released this Wednesday by the National Institute of Statistics (INE).
With the interannual advance of September, which has doubled that registered in August and which is the highest in four years, business creation leads to two consecutive months of promotions.
In the toughest months of the pandemic, business creation registered historic declines, especially in April, when it dropped 73%.
However, although more companies have been created than in September 2019, business dissolutions have also skyrocketed. These increased 29.3% year-on-year in September, to add 1,623, which means that 54 companies disappeared every day in September, the highest figure since last February.
In monthly rate (September over August), company formation grew 14.8%, while business dissolutions increased by 44.5%. In both cases, these are the biggest spikes in a month of September in at least five years.
23% of the mercantile companies that were created in September are dedicated to trade and 14.1% to real estate, financial and insurance.
Regarding companies dissolved by main economic activity, 28.3% belonged to industry and energy and 15% to commerce.
For the constitution of the 6,599 companies created in September, more than 223.2 million euros were subscribed, which represents an increase of 11.5% compared to the same month of 2019, while the average capital subscribed, which stood at 33,825 euros, fell 2.2% in the interannual rate.
Of the 1,623 companies that closed in September, 62% did it voluntarily, 28.3% due to mergers with other companies and the remaining 9.7% due to other causes.
For its part, the number of mercantile companies that increased their capital in the ninth month of the year increased by 0.2% in the interannual rate, to 1,806 companies.
The capital subscribed in these increases exceeded 919 million euros, a figure 39.8% lower than that of September 2019, while the average capital was 509,391 euros, 39.9% less. Madrid and Andalusia
The communities with the highest number of mercantile companies created in September were Community of Madrid (1,586), Andalusia (1,144) and Catalonia (1,118). By contrast, La Rioja (31), Cantabria (46) and Navarra (52) were the ones that created the fewest companies.
Regarding the dissolved mercantile companies, those that presented the highest number were Madrid (575), Andalusia (332) and Valencian Community (120). On the contrary, those that registered the least dissolved companies were Navarra (six), La Rioja (seven) and Cantabria (11).
Fourteen communities created more companies in September than in the same month of 2019. The largest increases occurred in Murcia (+ 35.6%), La Rioja (+ 29.2%) and Castilla y León (+ 25.1%), while the only decreases corresponded to Cantabria (-23.3% ), Castilla-La Mancha (-7.2%) and Navarra (-5.5%).
Regarding the dissolved companies, the highest rates were in Navarra (+ 100%), Extremadura (+ 90.9%) and La Rioja (+ 75%), compared to Cantabria (-56%), Valencian Community ( -7.7%) and Castilla y León (-2.9%), the only regions where business dissolutions decreased compared to September 2019.

www.informacion.es

Digsmak is a news publisher with over 12 years of reporting experiance; and have published in many industry leading publications and news sites.