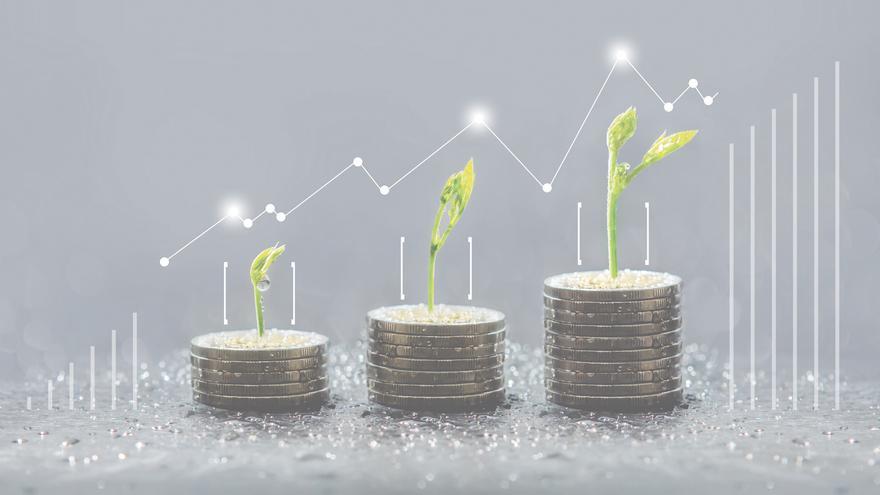 CaixaBank has granted 7,200 million euros in sustainable financing in the first half of this year, 45% more than the volume financed in all of 2020, consolidating itself as one of the entity's focuses of activity.
A relevant part of the sustainable financing It has been formalized under the format of sustainable loans (ESG-Linked), which link the interest rate of the financing to ODS (KPIs or ESG Ratings). In this category, in 2021 CaixaBank closed 38 transactions for a value of 3,730 million euros. Among them, the syndicated financing of Acciona stands out, the largest sustainable financing to date in Spain and a global pioneer in guaranteeing the impacts set as objectives in financing, the syndicated of Atresmedia, which became the first sustainable loan in Spain in the audiovisual sector or syndicated sustainable financing formalized by Naturgy, Roca or Werfen.
On the other hand, CaixaBank has made 8 green loans, which are characterized by financing projects with a direct positive impact in environmental matters, worth 211 million euros. Within this category, the financing granted in February to the Barcelona Metropolitan Area to finance its sustainable mobility program or Cúbico's renewable energy Project Finance, both public operations, stands out. In the transactional area, CaixaBank is leading innovation, mobilizing 3,340 million euros in 9 transactions related to transactional products, where several transactions with Endesa stand out.
€ 14.6 billion in sustainable issues
Regarding capital market activity, during the first half of the year the bank participated in ESG bond issues in Spain and Portugal for 14.6 billion euros, which means doubling the total volume registered in 2020. Specifically, it has participated in in 2021 as 'bookrunner' in the issuance of 13 rated bonds as green, social or sustainable.
In the sustainable activity developed by CaixaBank during the first semester in the capital market, the Green or Sustainable Bonds of Red Eléctrica, Telefónica, Iberdrola or Enel stand out, and the issues of the Sustainable Bond of the Basque Autonomous Community, Madrid and Andalusia.
For its part, CaixaBank has continued to support a funding policy linked to sustainability. Thus, during the first half of the year, it has carried out four emissions of bonds, three green and one social, for an amount of 3,000 million euros and 500 million pounds. With this, the entity has added seven issues in the Green and Social Bond market since 2019, for a total volume of 6,000 million euros and 500 million pounds.
Savings of 1.5 million tons of CO₂
CaixaBank has achieved, with the issuance of its first four green bonds, 3,582 million euros that have been used to finance projects that promote two of the SDGs: number 7, affordable and non-polluting energy, and number 9, Innovation and Infrastructure .
The impact of this financing has resulted in a reduction in greenhouse gas (GHG) emissions of 1,459,000 tonnes of CO₂ equivalent. With regard to SDG number 7, CaixaBank's green bonds have served to finance 57 renewable energy projects with a total installed capacity of 13.5 GW.
Regarding SDG number 9, the financing has been directed to the acquisition, construction or renovation of 24 green buildings, intended for offices or commercial activities. These buildings have an energy consumption 58% lower than the average, which translates into a saving in emissions to the atmosphere of 23,229 tons of CO₂ equivalent per year.
The savings in atmospheric emissions from all renewable energy projects and efficient buildings are equivalent to the greenhouse gas emissions produced by 285,000 private vehicles during 1 year and generate 7,443 GWh per year of clean energy, equivalent to the annual consumption of 2 million households in the European Union.

www.informacion.es
Eddie is an Australian news reporter with over 9 years in the industry and has published on Forbes and tech crunch.