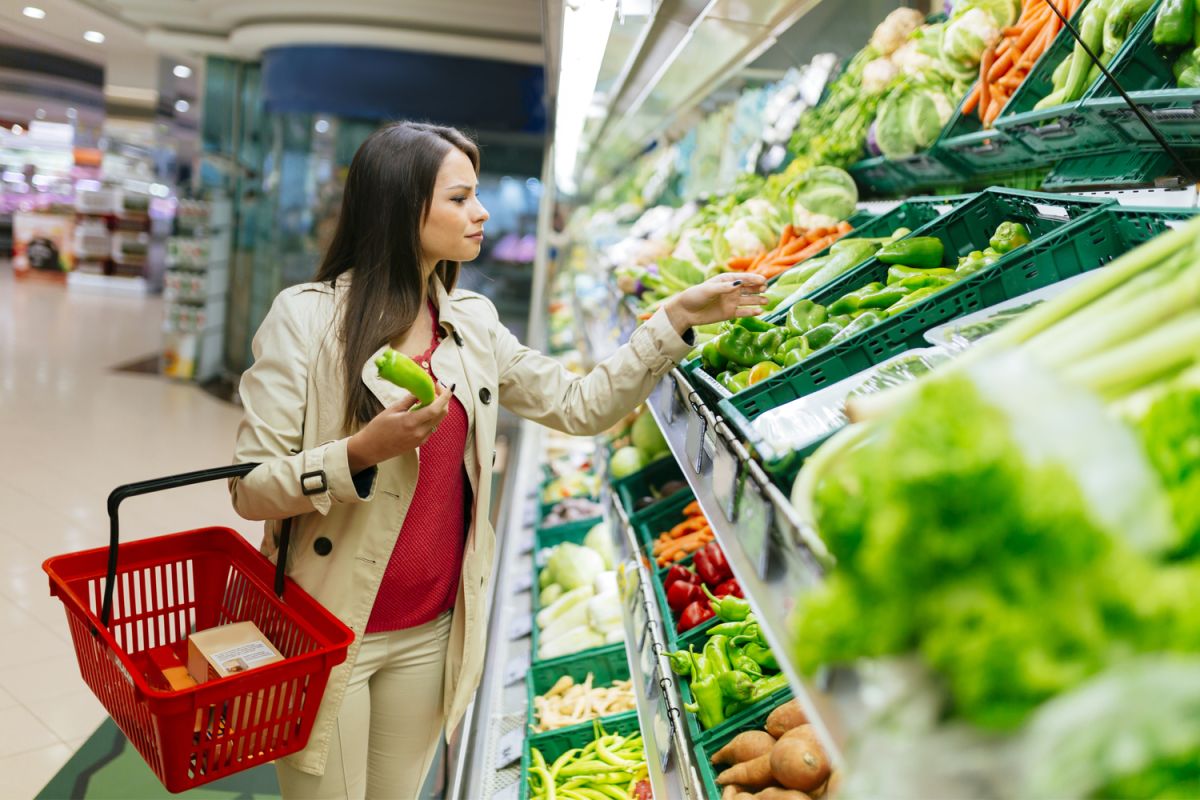 By now we all know about the fundamental role that food plays in people's physical and mental health, it is well known that it is one of the most sustainable measures in the long term in the prevention of chronic diseases. However, a recent finding released in a new study led by Ohio State University, revealed a more specific and certainly alarming fact: the vast majority of Americans follow a dietary pattern that does not meet national dietary guidelines for cancer prevention.
In the study, the researchers were given the task of analyze the dietary intake of more than 30,000 American adults according to the body mass index (BMI), based on this the results also showed that people who have a BMI in the obesity range that is more than 30; they are the least likely to follow dietary recommendations aimed at reducing cancer risk. The analysis measured self-reported dietary reminders and diet quality. Although each adult handled different percentages, it was concluded that between 63% and 73% did not reach the recommended daily intake of fruits, vegetables and whole grains, also 90% did not comply with the 30 grams of fiber per day.
It should be noted that the cancer prevention guidelines were updated by the American Institute for Cancer Research in 2018, while the American Cancer Society's nutrition and physical activity guidelines faithfully reflect the 2020-2025 Dietary Guidelines for Americans recommended by the United States Department of Agriculture. And they suggest that the majority of adults in the United States are following eating patterns that present various alterations. According to study author Collen Spees, associate professor of medical dietetics in the Ohio State University College of Health Sciences and Rehabilitation, it is critical in cancer prevention that people move toward a type of dietary pattern based on fruits, vegetables, whole grains, beans, peas, lentils, seeds, and nuts. In addition to the importance of reducing the intake of saturated fat and sodium. It is also important that a change be made both in dietary patterns and focused on physical activity. Scientists concluded: if American society adopts these recommendations They will be able to reduce your risk of obesity, cancer, cardiovascular disease, stroke, and high blood pressure.
The study was recently published in the Journal of the Academy of Nutrition and Dietetics. And it's important to mention that the research team used data from the National Health and Nutrition Examination Survey, which collects health information on a nationally representative sample of approximately 5,000 people in the United States. It is done annually through interviews, lab tests, and physical exams. It is worth mentioning that the sample for this study included 30,888 adults over 18 years of age and the researchers were tasked with analyzing the 24-hour dietary data that the participants completed as part of the survey.
Among the most interesting data is that almost the 70% of the sample was classified as overweight or obese, and adults in the obese range (35.9% of all participants) were significantly less likely than other adults to meet the recommended intake of fiber, fruit, non-starchy vegetables, and whole grains. Another great fact about their habits: Obese adults also had more likely to exceed the recommended 18 ounces of red meat per week and having consumed fast food on the day of participation in the survey. The truth is that it was proven that these are recurring habits in your daily diet. Additionally, all groups consumed more added sugars than the recommended maximum of less than 10% of total daily calories.
While for many this study was very short-lived and somewhat limiting, as it was based on what participants reported eating in the previous 24 hours. Through previous studies and other research work, it has been shown that 24-hour reminders can provide a Representative snapshot of American dietary patterns. In addition, these results tend to fall into the popular trend of setting fad diets that often exclude certain food groups and that are without a doubt the most popular dietary guidelines among Americans and in general for today's modern society. In such a way that all kinds of questions have arisen Is it good to restrict carbs and go keto? Is it better to follow a diet without food of animal origin? And the questions continue, the important thing is to be clear that the nutritional guidelines that benefit health and are a good ally in the prevention of diseases, do not have to be so prescriptive. The researchers emphasize that small changes in behavior can have a big impact, for example: reducing added sugars is not only key in preventing disease and cancer, it is an essential measure to achieve and maintain a healthy weight throughout the weather.
It should be mentioned that the USDA and cancer prevention agencies are the most reliable sources not only of what the dietary guidelines are derived from, but also a great reference on how to incorporate them into daily life. Many people tend to be extreme and think that if they do not fully comply with all the guidelines the effort will not be worth it, however this is one of the most fatal mistakes: Sticking to some of the guidelines is far better than completely ignoring all the expert advice.
The truth is that we have been hearing about these measures for years, they are not new. Avoid eating at fast food restaurants, cook at home, and go for creative ways to incorporate more vegetables, grains, and beans into meals prepared at home. Try to exercise 150 minutes a week, drink more water, avoid stress and sleep well. Although the study found that these recommendations on dietary guidelines to prevent cancer are more difficult to comply with in obese people; most Americans, regardless of weight, have a lot to improve when it comes to dietary patterns Do you dare to create a change?
—
It may interest you:

eldiariony.com
Eddie is an Australian news reporter with over 9 years in the industry and has published on Forbes and tech crunch.