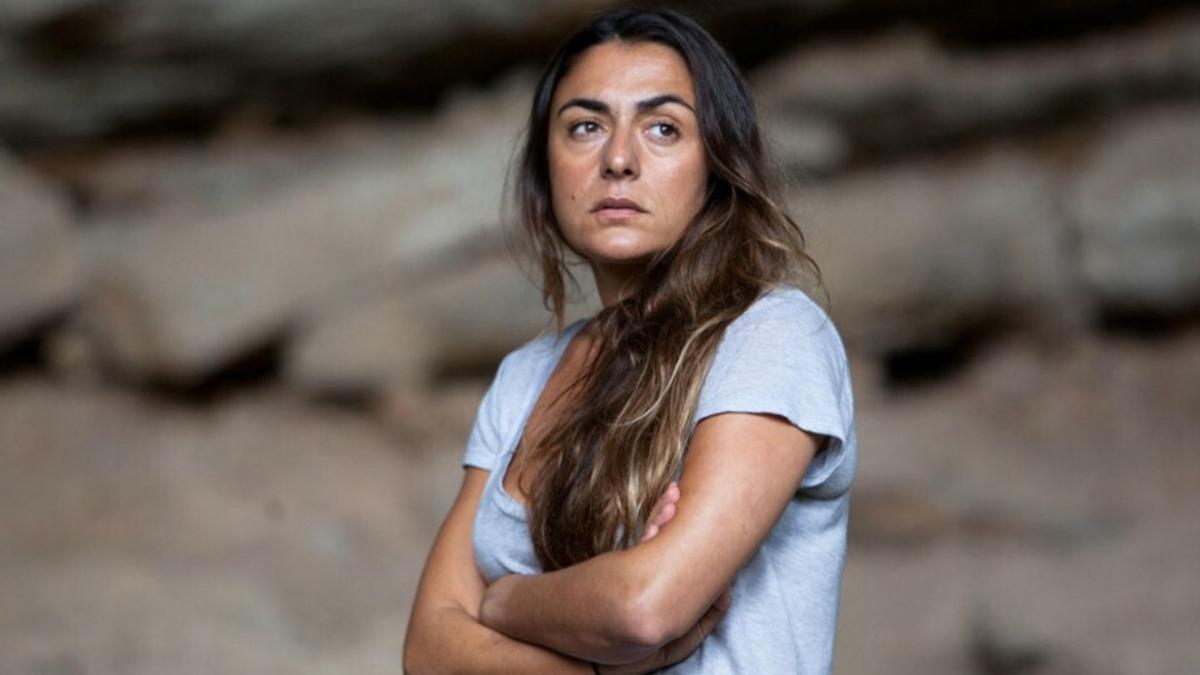 Almost a year after filming began on the second season of 'Hierro ', the most watched series on Movistar + returns to television tonight and for such an occasion its protagonist, Candela Peña, has wanted to return to El Hierro to fully enjoy this experience. In addition, he promises to solve all the doubts of the spectators and that is why every Friday he will perform live shows through Instagram to know the opinion of the public. Judge Montes invites all canaries not to miss this series that has brought nothing but good news for the island of the meridian.
– You have chosen El Hierro to experience the premiere of this second season of 'Hierro'.
– I am delighted to have come alone, by my means, to return my gratitude to the island. I came in February last year and I should have left in May, but since the pandemic caught me here, I stayed until August and left angry at what I had experienced, so now I had to return. Now that time has passed I have told myself that El Hierro has given me two seasons and has given me time to write my series Puerto y camino, so I am totally grateful to the island and I have come to return my gratitude. And coincidentally it is the week of energy, of light, of the premiere, and I think it is the week that everything is going to be put in its place.
– It was a shoot with setbacks such as the great haze episode last February or the confinement. Will that tension be reflected on the screen?
– No, because in the Canary Islands you have talented actors who know how to hide all that. But it is true that we have experienced an earthquake, a sandstorm and COVID. Very few people lived in El Hierro confinement, a few couples were counted and only a boy from Art and I were left. I had time to invest in writing, so I am totally satisfied to have stayed on the island.
– Are you only two seasons short of 'Hierro'?
– Nobody has told me that it will be the last season. I haven't heard from the film crew since they said 'cut it out' on the last day. Nobody has called me but if they have to decide, then it will be fine. But I resist, not because of history, because I understand that we cannot kill more people in El Hierro, but because of a role like that of the judge. There are very few female characters from the age of 40 and two seasons of Hierro have been shot but not much is known about that woman. The second season will end just like the first, without knowing who it is. So I am reluctant to think that the story that I have built in my head is not going to be discovered. Who is the father of that child? Why do they send her to El Hierro? Why do they make it so complicated for that woman who is not within the canon? Why is she a woman who annoys the system? I would love to know all that kind of thing and that is why I am reluctant to think that there will be no more judge. I understand that the creators have written a thriller but for me the role has been very important because I have put a lot of cornstarch in my head. After all that is not seen on screen and that is why I would love for people to discover it. But to show all that you have to change to a psychological thriller because I, as a viewer, would love to know more about it.
– Is Judge Montes your most important role?
– Not at all. I do all the roles with the same desire and enthusiasmWhat happens is that this is my first job on television. When they told me that there was going to be a second season, I didn't know how to get back to a character that I had already done so I called a lot of friends to see how this worked. But 'Rosa's wedding' has also been very important to me; I imagine that 'Puerto y camino' will also be important; 'Princesses' was important, 'A gun in each hand' was important, 'Hello, are you alone?' It was important. All movies are important to me. Roles are like children: I can't say which one I like better.
– You have said that Judge Montes "is very angry with life" and that she does not look like you. Is that easier when building the role?
– If you are an actor and want to be acting all your life, your own tools are running out but I believe that I am already at another level as an actress and I do not have to draw on my own experiences but I am a work tool to reach as much as possible to what Pepe Coira, the creator of Hierro, dreamed of. Judge Montes is a person who is angry with the system but I don't play the characters thinking that they look like me but I lend them my heart to make them beat. I try to get them to take a body and gallop on their own. It is true that on this occasion, since the character is also called Candela, I have been asked a lot about that similarity but the thing is that people make descriptions of the characters that have nothing to do with me. When I see that they say that Candela Montes is a strong woman, I think that they have not found out anything because she is a resounding and impulsive woman but also fragile and absolutely broken. In this second season she is much more devastated than in the first because she is in full mourning and with more tomato to come, so she has a black penalty that she cannot with her. I would precisely emphasize women journalists, that you have the courage and strength to be able to remove the labels from many women.
– After this first experience on television, do you see yourself repeating yourself in other projects?
– Of course. In fact, I just did the best character of my life: the mother of 'Lost Fagot', a Bob Pop series for TNT. I have played such an extreme role in life. I go from the judge to the sick mother in the story of a boy with multiple sclerosis with a mother who makes her son a little sick. I thank Bob Pop for offering me that character and being able to build it next to him because he will give me a lot of joy next year.
– She is nominated for the Feroz and the Goya for 'Rosa's wedding, another unique woman.
– Another woman who according to people has reached middle age. I can't handle that. I say why don't they wait for her to die and divide her age in half, then they will have the lady's middle age. Rosa is a brave woman because she is capable of taking charge of her life, something difficult and that very few people have the courage to do. It is easy to throw balls out and say that we do not do things for the children, for the husband, because I am fat, because it is summer … But that woman takes the reins, hits the nuclear button and flies, something we should all do.
– At what point is your project 'Puerto y camino'?
– Well, I would like to know that. I need a platform, and that is not the one with the shoes. My producer is Isabel Coixet but we need someone not to give the touch. I am very heavy, but I want people to know what it costs to carry out a project like this.

www.informacion.es
Eddie is an Australian news reporter with over 9 years in the industry and has published on Forbes and tech crunch.