Beyond an ancestral temple dedicated to cinema with restlessness and proudly convinced of its authorship, of assuring moviegoers visitors that for two weeks the screens will transport them to heaven, the Cannes festival is also a business as old as it is monumental. The income from hotels, restaurants, bars, shops, parties, fashion must be astronomical. After having suspended last year's edition for obvious and invincible reasons, Cannes could not afford to cancel the 2021 edition. And they delay the historic and immovable appointment from the beginning of May to the beginning of July. As the monster has not yet left, although there are many people with the complete or partial vaccine, they must manage to combine safety with business.
It's time to say goodbye to all that after almost four decades touring film festivals
It is very complicated, it threatens chaos, a large part of the visitors must endlessly spit into a jar every two days to verify that they are not sick, the queues are slow and fearsome, you must continually show your mobile or the paper that certifies that you have been vaccinated In some rooms there are separate seats and in others not, everything smells like nonsense. The parish of spectators are faint or logically irritated. There are no computers in the press room and all the information that is printed on paper is already a memory of the past. Some of us have it very raw. It's time to say goodbye to all that after almost four decades touring film festivals.
And the programming? I understand that they are possibilists, that everything is very strange after so much time of inactivity and plague, but what I have seen so far and what is to come initially causes me the feeling that I will not meet directors whose work throughout time has made me happy. There are many classics from film festivals, which are gods here, but I suspect that they are also mostly unreleased in commercial display. Also others that I do not know and belonging to exotic cinematographies. And some, very few, who have made films that I respect or admire, such as Nanni Moretti, Asghar Farhadi and Jacques Audiard.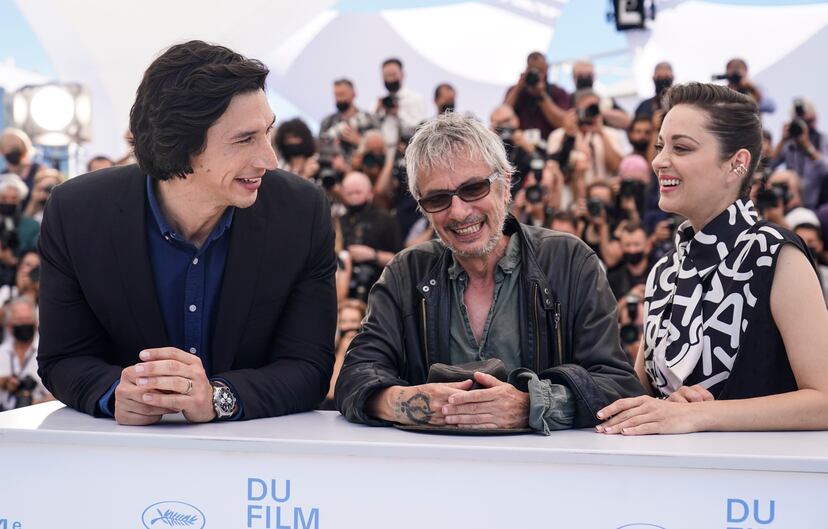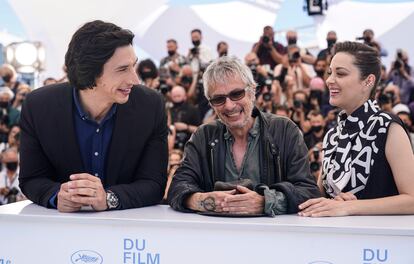 No joy for me, so far, in the official section. Annette, Directed by the much revered in France Leos Carax, I find it as unnerving and insufferable as his earlier work. It is a musical in the Carax style that chronicles the tragic love between a tormented comedian and an opera singer. I recognize that it is strenuously original and uselessly volcanic. The Israeli Ahed's knee It is very likely that he will create serious problems in his country for the director, Nadav Lapid, for his denunciation of abuses and intolerable practices. I do not doubt his courage or commitment, but he tells it in a way that is as experimental as it is flimsy. And you can see and hear without anything bad happening to you, and then immediately go into oblivion, the French All went well, Directed by the prestigious and twisted Francois Ozon. Here he talks about euthanasia, the civilized and sweet death that he wishes to be given in Switzerland by an old man who has suffered a devastating thrombosis and who is unconditionally supported by his two daughters.
Out of competition, the most attractive expectations are concentrated in the documentary The Velvet Underground. It bears the signature of Todd Haynes, author of the excellent Carol and that before had had the audacity in the pretentious and forgettable I'm Not There that Bob Dylan was successively incarnated by six characters, including a black boy and actress Cate Blanchett. Interesting is his portrait of Lou Reed and John Cale, of their initial chemistry and finally of Lou Reed's defection. He lacks soul, which Martin Scorsese does possess when he gets close to the music people he loves.

elpais.com
Eddie is an Australian news reporter with over 9 years in the industry and has published on Forbes and tech crunch.