This Friday, Carlos Álcaraz and Novak Djokovic meet on the clay of Philippe Chatrier to get a place in the Roland Garros final to be held next Sunday. Before this meeting, a dozen more games have been played, where hundreds of balls have been used and kilos and kilos of string have been thrown. Specifically, 152 kilograms or what is the same 91 kilometers of thread that end up in the trash.
"It's outrageous," replies François Devy, co-founder of the start-up Infinite Athletic. "It's polyester that you put in a bag and throw away," adds Devy. A material present in practically all sportswear and that turned on the light bulb of the directors of this company based in Catalonia.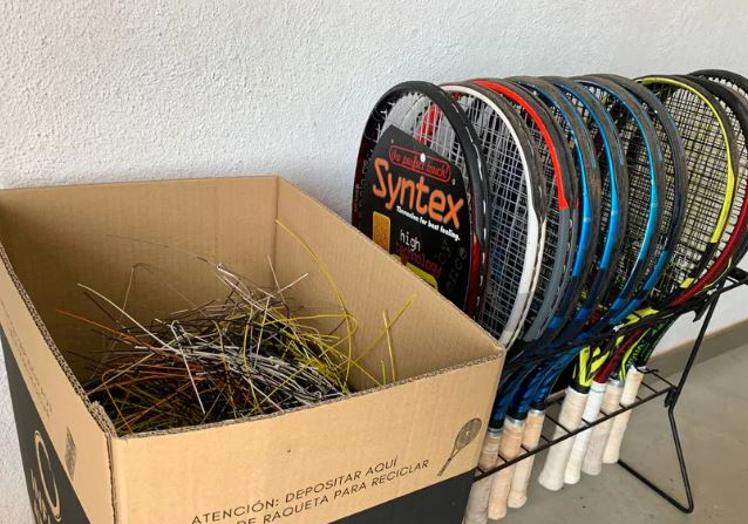 "My partners and I come from the textile world and we have been able to see how fragmented the industry is and how unsustainable it is," this French businessman responds via video call. "The three of us are also passionate about tennis," he adds. This is the germ of the company led by François Devy, Francesc Jiménez, Isaac Nogués, Òscar Correas and Paula Quelart, the five of whom form the nucleus of Infinite Athletic.
"We have been pulling this thread for 50 years, clubs, string shops, championships…", Devy denounces. "We have sought a solution for him and it is to give him a second chance," he adds. Thus, for more than two years, the firm has invested money in R&D to ensure that tennis racket strings become sustainable clothing.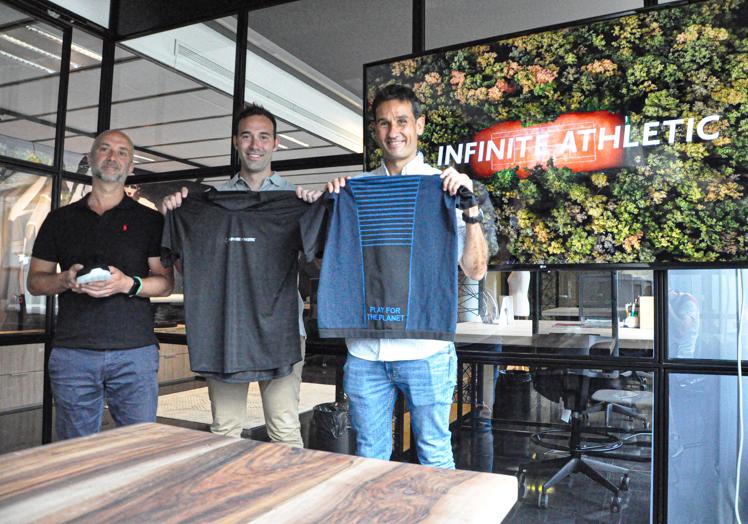 A technology that manages to create a new polymer that is used to produce a 100% recycled PET thread with all the technical properties necessary to manufacture a garment with high properties, such as odor control, natural elasticity, durability, resistance and skin care, without the need for chemicals or additives. "At first people were wary because they thought that being a racquet string it would sting or it wouldn't be breathable," Devy replies. "It's like the ones you buy at the store, only in this case it's recycled," he adds.
recycled tennis balls

The brand is committed to creating sustainable, circular fashion that is good for the planet and the people who wear it. "At first we launched a collection of black clothing," says Devy. Now, his technology has advanced and recycling is more up-to-date, which "allows us to add collections of different colors, because that's what people demand," he explains. «We are not going to go crazy and put out 25 collections, because it is not sustainable.
"The next novelty will arrive in September," advances the co-founder of Infinite Athletic. After the reuse of the racket strings, the tennis balls will also have a new life. "We are going to make slippers with these remains," explains the French businessman. In addition, once the end of its useful life has been reached, the garments can be thrown away in the same containers that the brand has deposited in clubs, specialized stores and international events. "This way they can re-enter the recycling loop together with new discarded strings and continue to be part of the brand's sustainable and circular production process," he says. «Our garments travel less than 150 km in the sum of all our processes».
The sports fashion company, which opened a financing round in 2022 with which it raised 300,000 euros, will open another in 2023 with which it plans to raise 500,000 euros. An objective that they hope to achieve by participating in the Amazon Sustinability Accelerator where they have been one of the selected startups. The companies participating in last year's edition raised more than 5 million euros, and increased their sales on and off Amazon by more than 250% on average after participating in the program.

www.hoy.es
Eddie is an Australian news reporter with over 9 years in the industry and has published on Forbes and tech crunch.